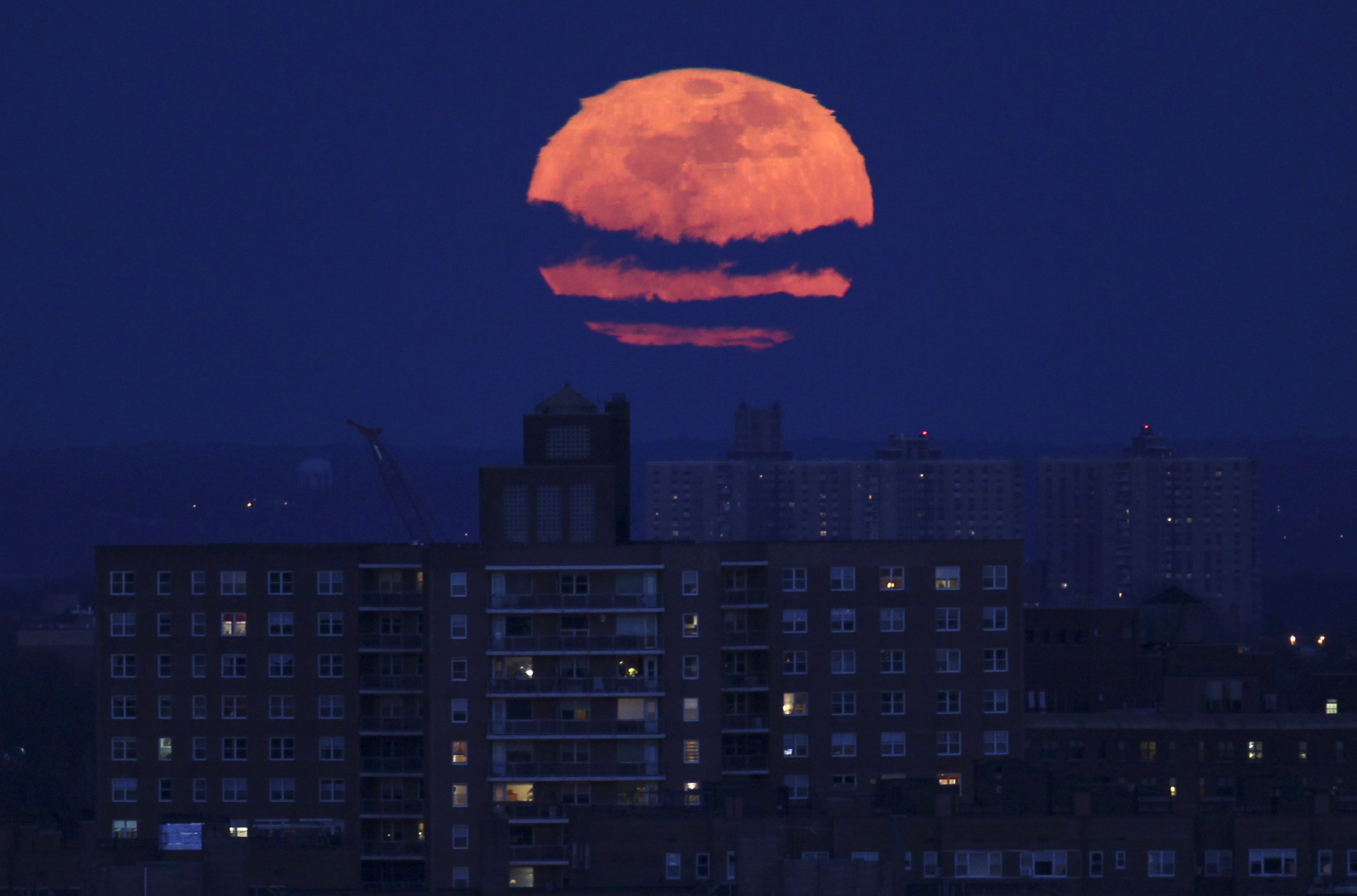 Tens of thousands across the country have taken to the streets demanding reform to a justice system they feel protects police more than the people they serve and routinely violates the constitutional rights of minorities and low-income citizens.
As these protests rage on, another civil rights movement is quietly gaining momentum: The right to counsel in eviction proceedings. In New York City, some 90 percent of tenants in housing court don't have attorneys. Approximately 90 percent of landlords do. Last year, some 30,000 families were evicted—a 20 percent increase over the last 10 years. Approximately one-third of persons in shelters entered the system immediately after an eviction, tenants advocates tell Newsweek.
"The vast majority of people who wind up in eviction proceedings are poor—most often the elderly, single mothers, immigrants and minorities," Yisroel Schulman, co-founder, president and attorney-in-charge of the New York Legal Assistance Group, recently wrote.
Two New York City council members, Mark D. Levine and Vanessa Gibson, have proposed a bill that would guarantee low-income tenants' right to an attorney if they're facing eviction and can't pay for counsel. On December 5, the Impact Center for Public Interest Law at New York Law School held a forum on the right to counsel in eviction proceedings.
The city would pay the legal tab for these defendants, under the proposed law. The estimated annual cost is between $200 and 300 million, according to a representative for New York Legal Assistance Group, which supports the legislation. Backers maintain that legal aid would save the city far more money in the long-run. According to Levine, each bed in a New York City homeless shelter costs $36,000 annually. On the other hand, it would cost $1,600 to $3,200 to represent a client in housing court, he says. Quoting a widely cited figure, Levine and other advocates have also said that every $1 spent on legal aid saves $5 to $6 in provision of services.
Though up-to-date, system-wide figures are hard to come by, it can be said that tenants with representation stay in their homes far more than their unrepresented counterparts. A NYLAG representative told Newsweek that 96 percent of the firm's housing clients avoided the shelter system in 2013.
"By providing a right to counsel in housing cases, New York City would be the first place in the nation to do so and would be taking a groundbreaking and historic step forward," John Pollock, coordinator of the National Coalition for a Civil Right to Counsel and an attorney at the Public Justice Center, who spoke at the forum, tells Newsweek.
This initiative is part of the broader "Civil Gideon" movement. This nickname refers to the watershed Gideon v. Wainwright case, decided on March 18, 1963. The U.S. Supreme Court ruled in Gideon that accused persons not only have a right to counsel—but that the court must provide counsel if they can't afford it "in cases involving serious crimes." The U.S. Supreme Court decided on June 12, 1972 that indigent counsel rights also apply to minor crimes. In the case of Argersinger v. Hamlin, a.k.a. the "Gideon of Misdemeanors," the justices ruled indigent misdemeanor defendants also have a right to court-appointed counsel, if they face incarceration. Thus, the Civil Gideon movement seeks to establish a right to counsel in noncriminal, yet impactful, legal proceedings such as evictions and child custody.
At present, many countries around the world, including Canada and Australia, already abide a right-to-counsel standard in civil proceedings. The movement isn't focused on all civil suits, such as personal injury or tort cases, but is "focused on basic human needs cases" such as housing and child custody, Pollock says.
"These proceedings cannot be fundamentally fair without people having counsel. Without a lawyer, they don't have a good chance of being able to explain their case to the court," he says. "That kind of power imbalance often leads to incorrect results."
Several pilot studies suggest that right-to-counsel initiatives indeed stave off evictions. San Francisco voted in March 2012 to become the first right-to-counsel city in the U.S. Unlike the proposed New York City legislation, the San Francisco law did not immediately enact that right; rather, officials created a pilot program that increased access to civil legal aid. The pilot began in October 2012.
A Stanford Law School analysis of the program's first year, published in May 2014, determined that tenants with "full-scope representation"—when a lawyer provides "services on all aspects of a case, from start to finish"—"increases the likelihood that the tenant will be able to stay in their home." A pilot program in Massachusetts has had similar success.
Though the bill has broad support, it will most likely face opposition from the powerful real estate lobby. According an analysis published by Common Cause in August 2013, the Real Estate Board of New York (REBNY) "and the 37 companies comprising its leadership have contributed $43.9 million to state and local candidates, committees, and PACs" since 2005. REBNY and the Rent Stabilization Association, a group that advocates for property owners, did not respond to Newsweek's requests for comment at press time.
Mayor Bill de Blasio, who has made affordable housing an integral plank of his platform, has not responded to Newsweek's request for comment on the bill.