Should Top U.S. Colleges Expand Overseas?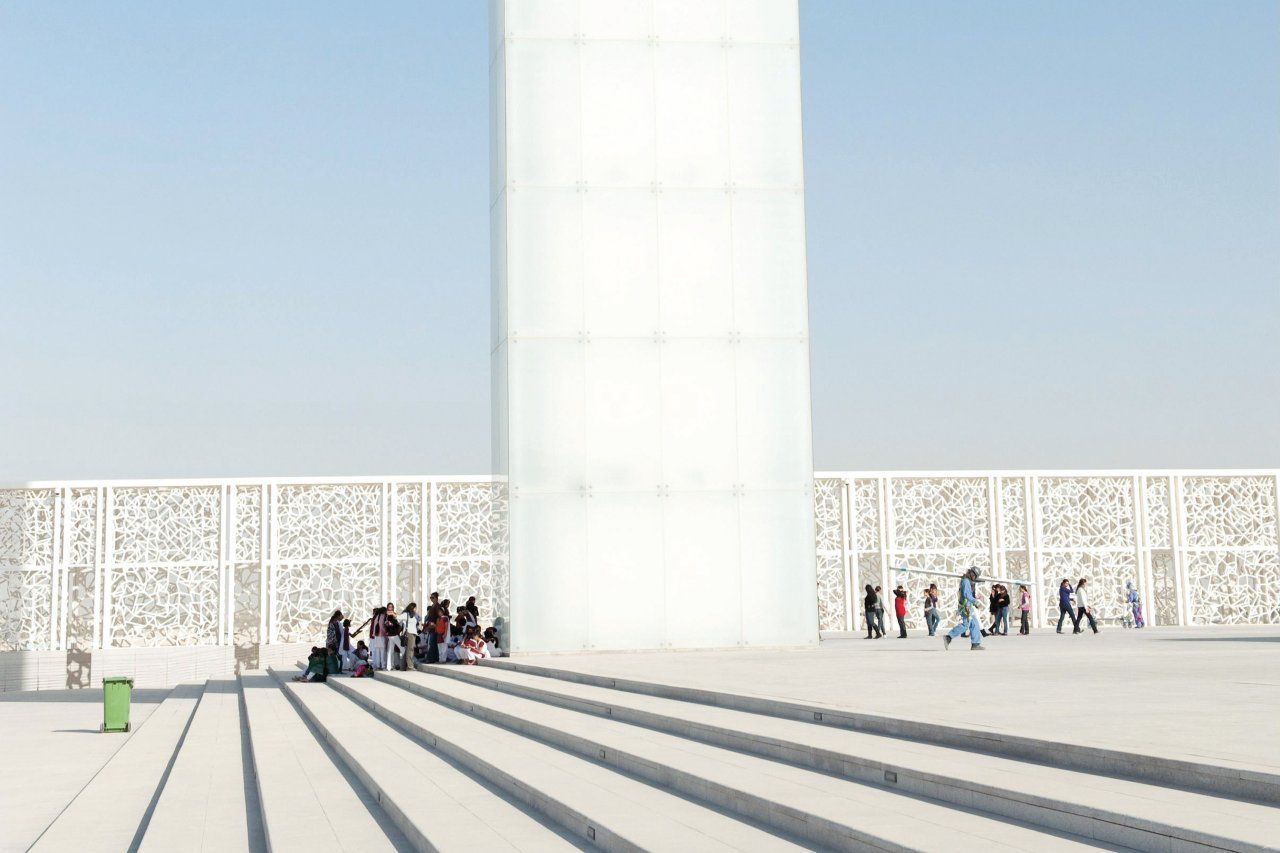 Sometime next week, New York University's president, John Sexton, will face a no-confidence vote by his faculty. The affable Sexton has led an ambitious expansion campaign during his 11 years at the helm of the most expensive university in the country, unveiling a "NYU 2031" plan to build 2.8 million square feet of new construction in its home base of Greenwich Village, and operating the "Global Network University" with a new campus in Abu Dhabi, one under construction in Shanghai, and 12 other sites.
Students and faculty are crying foul, saying this plan represents the utmost in hubris, an imperial grab for cash and glory at the expense of liberal values, academic integrity, and educational quality. And NYU is not alone. Some of our nation's most prestigious private universities are reaching miles beyond the traditional study-abroad program, building entire branch campuses around the world. And as they do, students and faculty associated with those schools are asking a key question: can an ivory-tower education really be exported around the world like McDonald's or Hollywood, without destroying the original mission?
The new educational sites are often located in the Middle East and East Asia, where governments offer generous funding to import a bit of American prestige. The arrangements—millions of dollars in direct foreign investment plus more in tuition—represent a desperately needed infusion of cash to American colleges, which have been cranking up tuition two or three times faster than inflation for three decades while still failing to keep up with their rising costs. Most of these foreign programs charge students similar tuition as the mother schools do back at home, while controlling costs with fewer educational offerings and lower overhead.
This may explain why questions about quality control don't seem to be slowing the expansion. Right now there are 200 international branch campuses, a 23 percent increase from just three years ago. Within the next two years, a total of 37 more such branches are expected to open, stamping some of the most highly selective brands in American academia over a wider-than-ever range of classrooms, settings, and countries.
NYU Abu Dhabi (NYUAD) is in its third year of classes, offering 22 undergraduate majors, and NYU Shanghai is under construction. A single, 2,500-acre complex, Education City in Doha, Qatar, funded with billions from the oil-rich monarchy, hosts mini-branches of Weill Cornell Medical College, Georgetown, Northwestern, Texas A&M, Carnegie Mellon, and several more universities. Duke University is building a campus in Kunshan, China, and Yale University is cofounding Yale-NUS College, positioned as "an autonomous liberal-arts college" (rather than a branch campus) with the National University of Singapore. (Singapore's national university has also had joint ventures with Duke, NYU, and Johns Hopkins.) The Emirates, with 39, hosts more foreign university branches than any other country.
The leaders of this growing trend argue that any world-class university in the 21st century requires a global footprint to fulfill its historic mission. "Over millennia, thinkers from Confucius to Socrates to Ibn al'Arabi to Petrarch to Kant have invoked cosmopolitanism as fundamental to society—even more so in a global society," wrote NYU's Sexton in his 18,000-word "reflection" on his expansion plan, prepared as part of a 2010 international barnstorming tour. "A global network university is designed to accommodate, nurture and incarnate particularly well the interdependent nature of the emerging global society." Surveys show that students abroad are satisfied with their experiences as well.
But for nearly every university branching out overseas, there are faculty and students raising alarms—on discrimination, educational quality, civil liberties, academic freedom, financial motivations, and the political implications of trying to establish such a core democratic institution on nondemocratic soil.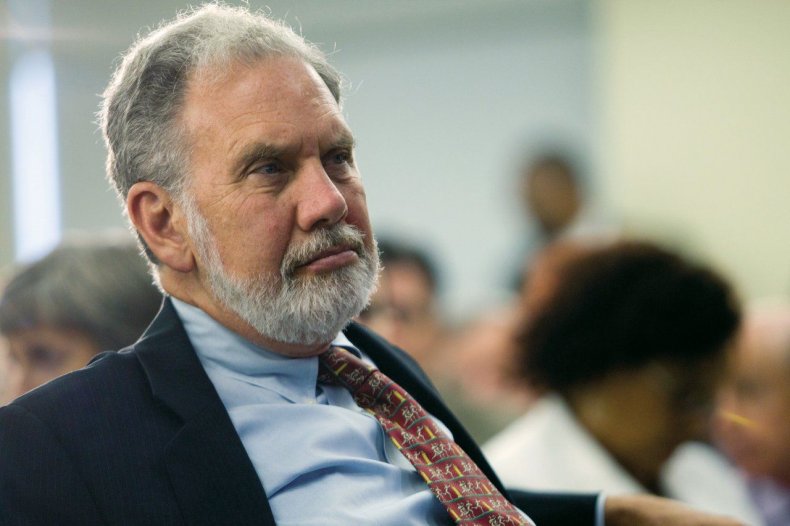 To start with, overseas school offerings don't match the level of any elite university institution in the United States. A review of websites and course listings, and interviews with faculty members who have taught overseas, reveal that courses, majors, and degree programs tend to be limited—usually focusing on the biggest economic draws: business, science, and technology. "In its first five years, the scale will be more like a college than a university," admits Mary Bullock, executive vice chancellor of Duke in Kunshan, which will initially grant degrees only in management studies and global health. Similarly, Yale-NUS College, which is launching with just 150 students, is introducing a required Common Curriculum that is much narrower than the wide-ranging distribution requirements and thousands of options back in New Haven.
Faculty quality is also a problem. While these schools showcase marquee professor talent, such well-paid teachers are more likely to fly in for short "intensive" courses of just a few weeks, while the bulk of the teaching is done by lower-paid adjuncts and graduate students. For example, at Virginia Commonwealth University in Qatar in 2009, of 38 faculty members, only three were tenure-track from the main campus, while the rest were contract workers. "These are not necessarily inferior teachers, but they're paid on a completely different scale and they don't have job security," says Christopher Newfield, an American Studies professor at University of California, Santa Barbara, who is conducting research on the economic and political factors driving the growth of international branch campuses. (His research is focused in part on how the ambition to grow overseas affects the original mission of American universities to promote social mobility here at home.) "From the student point of view they don't have the same investment in the student learning experience that full-time people have." In an article published in a scholarly journal, Purdue professor Richard Rupp wrote that he had interviewed many adjuncts in Education City who had little more than the equivalent of a U.S. master's degree, had been asked to teach courses outside their field, and had little commitment to the institutions, which offered them the hope of only short-term employment.
The quality of the students, an integral part of the experience at selective institutions, is an even sketchier matter. Education systems in the developing world are better known for rote drilling and turning out hard workers in technical fields than for fostering individual thought and creative expression, and every professor I talked with who had taught overseas said that encouraging students from around the world to speak up in seminars was sometimes a challenge. According to Rupp, many students on Middle Eastern branch campuses are not prepared to participate in English, forcing every course to incorporate English instruction. More troublingly, there are widespread reports of Chinese students using "consultants" to falsify transcripts, test scores, and essays in order to be admitted to stateside institutions, which raises the question of whether they'd do the same to get into Chinese branch campuses.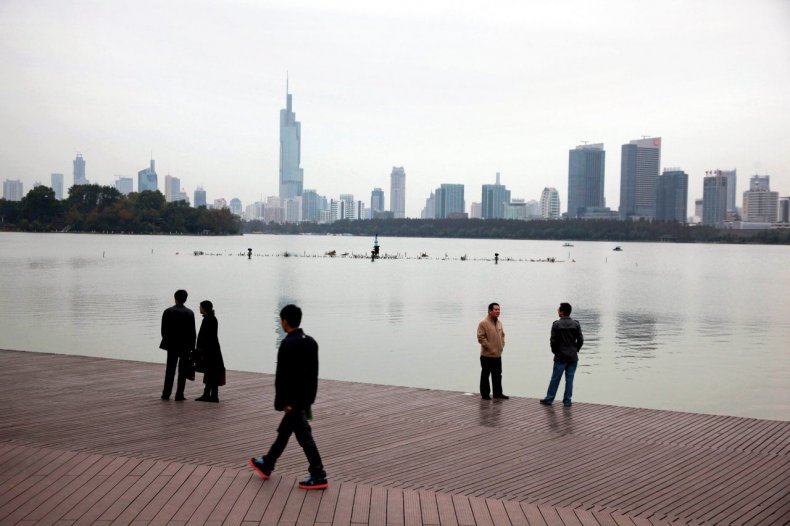 NYUAD trumpets its 2 percent acceptance rate and high SAT scores. But a professor I spoke with at Carnegie Mellon Qatar presented a different picture. "The students, let me see, how to phrase that," he said, hesitating. "Some are outstanding, a pleasure to work with. Others are less outstanding." Given the limited number of applications that the overseas campus receives, he said, it's impossible to recruit the same caliber of students that are found in the U.S.
While the number of prospective students is part of the problem, cultural preferences also play a role. When liberal-arts courses are offered on these foreign campuses, for instance, interest is low. "NYU Abu Dhabi was founded on the premise of providing a real humanistic liberal-arts education—different from what goes on at the Emirati universities," says Linda Gordon, an NYU historian who taught at the Abu Dhabi campus in 2011 and published an article in Dissent magazine critical of the expansion. "But I know from colleagues that in the last year, there's been very low enrollments in liberal-arts courses beyond those that are required. The overwhelming number of students want to study science or technology." (NYU's Abu Dhabi campus has provided information indicating that to date, 64 percent of students at that school who have declared majors have declared one in the arts, humanities, or social sciences.)
For American students and alumni of elite institutions, the danger is that the value of their degrees will be watered down by the presence of a lower-quality foreign-made degree under the same name. There's also a more direct concern: that the resources spent on expansion impoverishes the experiences of students on the main campus. Chris Miller, who teaches African-American Studies and French, and is a faculty leader of the opposition to Yale-NUS College, objects to the creation of 21 "visiting faculty" posts for Singapore. "This is a brain drain. It is something that Yale New Haven students should be concerned about," he said. "Your professor is headed for Singapore for a year! Good luck working with him/her on your senior essay/dissertation/oral exams/etc.!"
"Are we stripping resources from this campus by sending people to China?" says Paul Haagen, a law professor at Duke appointed by the faculty senate to provide input on the school's several Chinese expansion projects. (The Kunshan project has been delayed five separate times due to problems with funding and construction.) "Is this a distraction? When the administration falls in love with an idea like this—what aren't they doing? What else could they be doing that would be more effective? These are just some of the unknowns."
Hand in hand with the quality-control issues are concerns about free speech on campuses opening in nations with checkered human-rights and civil-liberties practices. Typically, branches have agreements with the host governments allowing for a wider freedom of political speech within the classroom than that permitted for ordinary citizens on the street. But that protection ends at the border of the campus.
Jessica Dickinson Goodman, originally from the Bay Area, studied at Carnegie Mellon Qatar in Education City. She served as a student ambassador to orient new arrivals to campus, reveled in the small classes and lots of contact with professors, and was involved in musical theater and sports. Although an outspoken feminist, she insists she had no trouble with wearing long sleeves, even in the stifling heat, as a sign of respect. Still, she acknowledges that free debate is somewhat curtailed by the school's location. "It feels like a U.S. university in everything from freedom of speech to academic freedom, but once you step off campus, it's straight-up illegal to criticize the government ... [Y]ou have to be tactful. You can't just say whatever you think." Among her friends, she said, the only one "who would be completely unable to enjoy CMU Qatar was a friend who loved shorts and didn't want to wear pants." And, more ominously, she adds, "Friends who had no ability to hold their tongue wouldn't have a lot of fun there either."
Qatar, the Emirates, China, and Singapore have all been sanctioned by Amnesty International and other human-rights groups for repression of political dissent and discrimination against women and sexual minorities. Often pro-democratic student groups are targeted. In July 2012, Pericles Lewis, former dean of literature at Yale and new president of Yale-NUS College, announced that students at the new Singapore campus would not be allowed to organize political protests or form political-party student groups—on or off campus—in accordance with local laws. Then-president Richard Levin said that students would be expected to obey local law just as they do in Connecticut or while studying abroad in London. "Yale is betraying the spirit of the university as a center of open debate and protest by giving away the rights of its students at its new Singapore campus," Phil Robertson, deputy Asia director at Human Rights Watch, said in a statement. "Instead of defending these rights, Yale buckled when faced with Singapore's draconian laws."
As an openly gay professor at Yale, Chris Miller is especially concerned with Singapore's anti-sodomy laws, enforced with arrests and imprisonment in recent years. "These ventures are taking American academia into an undemocratic society," he says.
The American adventure in overseas universities is barely embarked on, but a convergence of political and economic factors is already causing serious blowback.
Critics see "a desperate scramble for cash abroad," in the words of Mark Crispin Miller, a professor of media, culture, and communication at NYU's Steinhardt School who is a leader of the opposition to NYU's expansion plans both overseas and at home in Greenwich Village. Newfield, the American Studies scholar, puts the overseas adventures in the context of several decades of declining public and private subsidies for higher education. "They've run out of money in the U.S. Research money is flat, endowments are flat or falling, students and family aren't willing to keep paying more and more. So the question becomes, where is the university going to get more money?"
Financial arrangements vary greatly from host country to host country. The Emirates' deal with NYU, beginning with an initial $50 million donation to the home campus from the principalities, is one of the most generous among all branch campuses. The state offers scholarships up to $65,000 for nearly every student, with no loans, including room, board, spending money, and travel home. There are research stipends for professors who agree to teach there. The emirs are building a brand-new campus for NYUAD, set to open in 2014, 1,600 feet off the coast of Abu Dhabi on Saadiyat Island, an ultraluxury residential and commercial development that will also feature branches of the Guggenheim and Louvre museums. Besides these investments and operating expenses, an undisclosed percentage of funds travels directly from NYU Abu Dhabi back to New York. Shanghai's government is also paying for the NYU campus in that city, and funding research for faculty back in New York. (The story in Qatar is similar: Education City will be a $33 billion project 20 years in the making when it is completed in 2016—and that's the bill for architecture and construction alone, not counting scholarships, financial aid, and other subsidies.)
"The Global Network University is all about getting as much cash up front as possible," says NYU's Miller. "The money that they charge goes directly back to the central administration." "Sexton is brilliant at finding other people's money," Newfield adds. "The operation can run much higher profit margins in Abu Dhabi than it could ever run in New York."
The longer-term question that worries critics is what happens when host countries overseas stop supporting—for a variety of financial or ideological reasons—American universities abroad. In the wake of the Arab Spring, Abu Dhabi has shuttered several foreign research institutions and think tanks because of fears of the influence of democratization. "It raises the question of what would happen if or when the crown prince changes his mind" in Abu Dhabi, says Gordon of NYU. "It isn't a self-sustaining operation."
In Singapore, meanwhile, several universities have already found continuing their operations to be unsustainable after the initial government incentives ended. There simply was not enough interest from local students in paying American prices to study in Asia. University of New South Wales, Johns Hopkins University, University of Las Vegas, and, most recently, New York University's own Tisch School of the Arts film program have announced that they will suspend operations in the country—leading to rancorous protests from American students overseas.
NYU's overseas expansion plans face the most organized outcry. The upcoming faculty of arts and sciences vote against Sexton is set to be repeated across several schools of the university during the spring and summer. "We're opposed to the idea of setting up a branch in Abu Dhabi because it's a police state," says NYU's Miller, one of the most vocal leaders of the opposition. "You're not allowed to bring a camera out into the streets. The legal code discriminates against Jews and gay people. What is NYU doing in a place like that?"
Seyla Benhabib, a Yale political science and philosophy professor, is just as blunt about Yale-NUS College. "The more we looked into Singapore's human-rights record, the more terrified we got," she says. "Those of us who criticize, we're not anti-globalist or anti-cosmopolitan. I myself went to an American college in Istanbul. The question is, why should we open a liberal-arts college in a boutique police state? I still have not heard a convincing argument."
For champions of access to affordable, quality higher education—a need that another 150 million students around the globe will face in this decade—the ultimate concern is how building high-priced programs for small numbers of affluent students overseas detracts from, or at least distracts from, that mission. "It's not a win from the point of view of global mass quality," says Newfield. Still, the blend of idealism and financial logic driving this trend, on both sides, means that elite American universities are likely to continue to pursue foreign patrons for the foreseeable future.
Editor's Note: This story has been modified from its original version.