Should Trump Get Just a Little Credit for the COVID Vaccine? | Opinion
President Donald Trump may be hiding in his limo, bleating about voter fraud and firing the Deep Staters, but there's real work to be done. Like, for instance, figuring out a way to distribute the new Pfizer COVID-19 vaccine, tamp down the new wave of COVID cases, and get some folks into President-elect Joe Biden's new cabinet. This week, I took a look at the possible return of former New York U.S. Attorney Preet Bharara—this time as chairman of the Securities and Exchange Commission (SEC). Other topics: Pfizer—its vaccine, its CEO's stock sales—and even the passing of Boston Celtics great Tommy Heinsohn, who was instrumental in the growth of the NBA's powerful union. At least that's my excuse for writing about him. But first, Pfizer: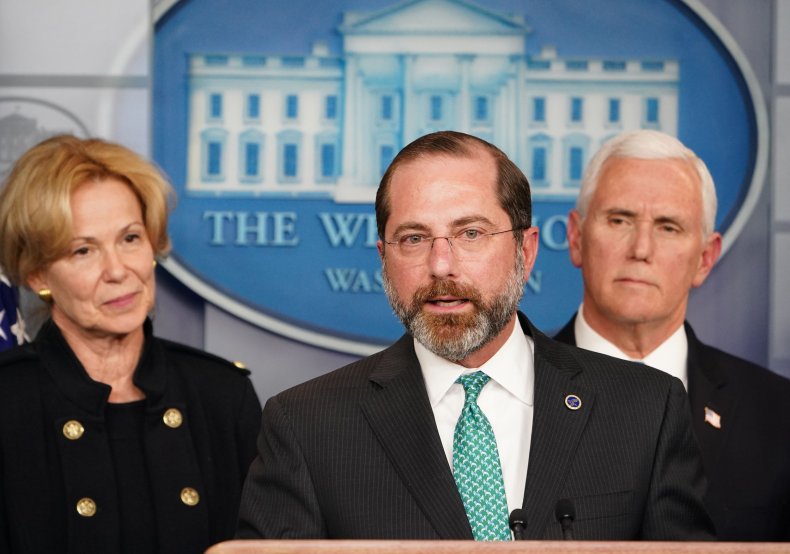 Pfizer Notes: Note #1: Greed and bad judgment never go out of style, my friends, even during a pandemic. As you know, Pfizer last week revealed that its COVID-19 vaccine produced a 90 percent success rate. So wouldn't you know it, Pfizer CEO Albert Bourla sold more than 60 percent of his Pfizer holdings the same day. Now, the company says the sale was "predetermined," based on the price of the stock. Okay, it was legal, apparently. So what? Hauling in $5.6 million the same day of the announcement was a bad look, especially since the stock was around its 52-week high. So, what were they thinking? Isn't Pfizer flush with flacks and lawyers who could have told Bourla to delay the sale? Sheesh. Note #2: Well, okay. Yes, there are sometimes very fine people on both sides. Let's give a little credit to Trump, Vice President Mike Pence, and Health and Human Services Secretary Alex Azar for the speedy development of a COVID-19 vaccine. To be sure, Pfizer and its partner, BioNTech of Germany, didn't take government/Trump money for development—they were not part of Operation Warp Speed, which was formally announced in late April. BioNTech began its work in January. But the Feds agreeing to buy nearly $2 billion worth of the vaccine was a nice little incentive. (Update: Moderna, which is part of Operation Warp Speed, has announced its vaccine may be almost 95 percent effective.) Of course, the Trump administration punting and letting COVID run wild— and kill nearly a quarter of a million Americans and counting—wasn't, and isn't, such a great thing. But here we are. Vaccines, if Pfizer, Moderna and Dr. Anthony Fauci are correct, are apparently just around the corner.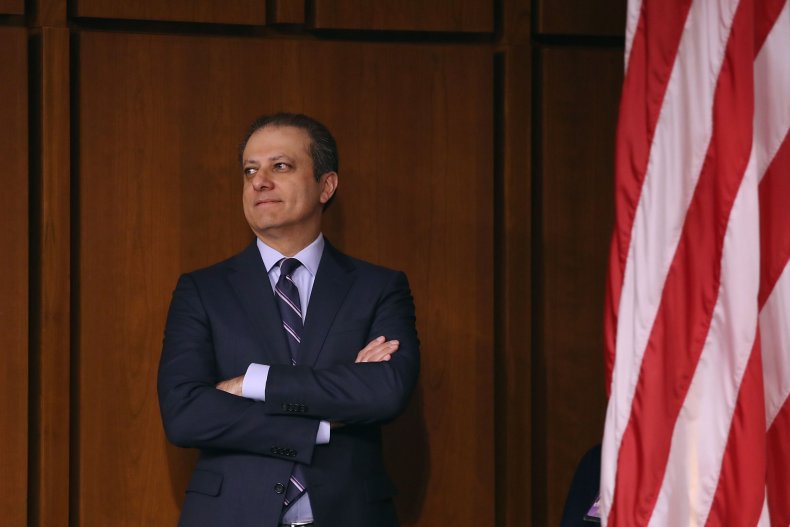 Full circle? The Securities and Exchange Commission chairperson post may be one of President-elect Biden's most important appointments. That is, if you consider cracking down on insider trading and other corporate shenanigans important. The current SEC chief, and Trump golf friend, is Jay Clayton, who is not going to stick around. For one thing, he wants to move back to New York from Washington, D.C. For another, Attorney General Bill Barr wanted to hand Clayton the U.S. Attorney for Southern District of New York job, replacing Geoffrey Berman (whom he fired, to be charitable, in a very ham-handed way). In any case, this could all come full circle. One of the top candidates for the SEC post, according to press reports, is Preet Bharara, the former U.S. Attorney for the Southern District of New York. He served eight years, was an aggressive and highly regarded prosecutor, and was, of course, fired by the current commander-in-chief. What would a Bharara/Biden SEC look like? More big company regulation and a lot more insider trading cases. Says Law360, a legal news service, "the number of insider trading cases filed by the SEC reached lows (under Trump) not seen since Ronald Reagan was president." Not sure Bharara will make the cut in a Republican-controlled Senate—Bharara wasn't shy about bashing Trump after he was fired. But the age of regulating Wall Street with kid gloves is likely over.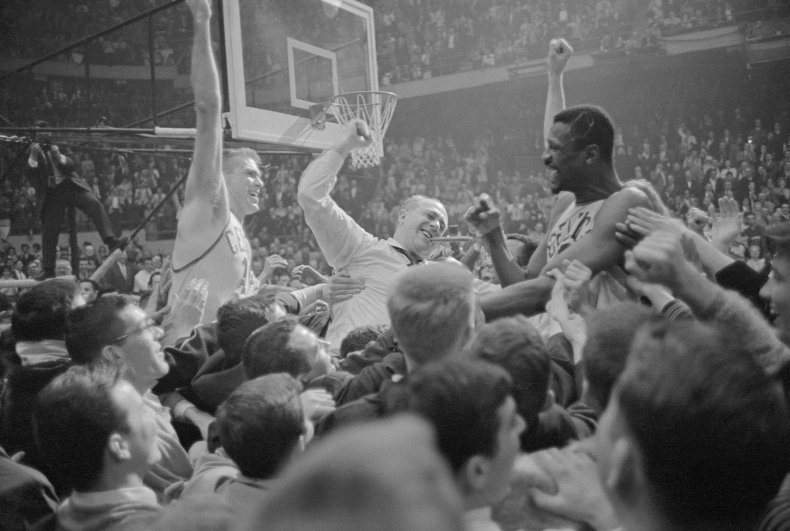 Goodbye Tommy Gun: Yeah, I'm on a New England nostalgia kick. Last week it was the bankruptcy filing of Friendly's. This week it's Boston Celtics legend Tommy Heinsohn, who died at 86. He was known for a lot of things: his nickname 'Tommy Gun' for his love of shooting anytime, anyplace; NBA Rookie of the Year in 1956; an eight-time champion on the Bill Russell-led Celtics teams; and a Hall of Famer as both a player and coach—one of only four men in NBA history to get that double honor. Heinsohn retired after only nine years, perhaps because of a foot injury or a multipack-a-day smoking habit. He eventually coached the Celtics to two more titles and could have had a third if not for John Havlicek playing with one shoulder in a seventh game against the New York Knicks in the mid-70s. (I know, I was there.) Heinsohn also had a broadcast career nationally and in Boston where he became the team's #1 cheerleader. But his biggest impact? That may have been as leader of the young NBA players union from 1958 to 1966. In those days, players had no pensions, salaries stunk, and many players had to work summer jobs such as selling insurance. (Can you imagine LeBron James pitching you whole life?) The union, though, was ineffectual. So Heinsohn decided to pay hardball at the 1964 All-Star game, which was going to be nationally televised for the first time. After a unsatisfying meeting with NBA Commissioner Walter Kennedy about issues like scheduling, pay and pensions, the All-Stars led by Heinsohn refused to play the game until Kennedy and the owners relented. And relent they did. Thank you for your service, Tommy Heinsohn.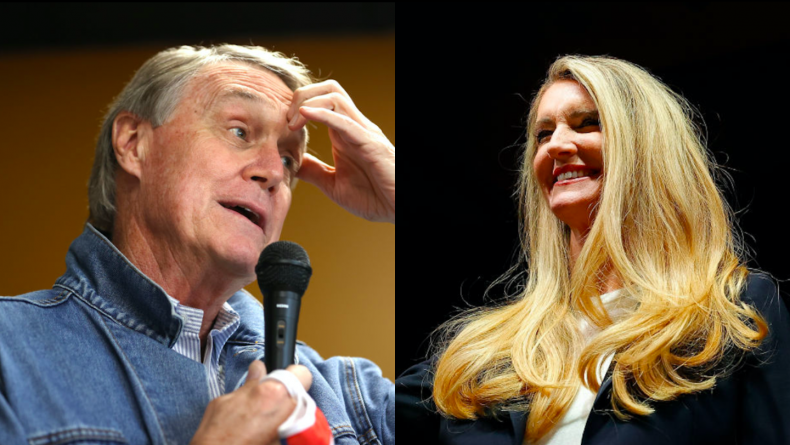 Loose Change: Another 700,000-plus folks applied for unemployment insurance. The weekly figure was slightly less than expected, though I have no idea who was doing the expecting. Think the improvement is good? Some news outlets did. But the latest number is still way above the pre-pandemic 200,000 weekly claims. And it's not going to get any better as states go into lockdown, or modified lockdown, as COVID continues to spread with a vengeance. More bad news: As Heidi Shierholz of the Economic Policy Institute points out, the additional weeks of unemployment benefits provided by the Feds run out soon. Think that's not a problem? Per The New York Times: "Roughly one-third of unemployed workers have been without a job for 27 weeks or more compared with 4.1 percent in April." What is our wise Senate Majority Leader Mitch "Let's Count All the Votes" McConnell doing to come to the rescue? Nothing as usual...Inside Georgia: Did you know that both Republicans running for U.S. Senate seats in the newly blue state were embroiled in trading scandals earlier this year? That's got to be some sort of record—right? Backstory: the millionaire senators, Kelly Loeffler and David Perdue, immediately made some COVID-friendly stock trades after a government briefing last February. For example: Perdue, channeling Warren Buffett apparently, loaded up on Pfizer. The senators were cleared, largely because others were, they explained, independently making the trades for them. You know, without their knowledge. (I think my kids invented that excuse. Or was it John Gotti?) America is such a great country, especially when you know things that other, more ordinary people don't...On the Street Jukebox: How about "Panic in the World" by Bill Nelson and Be Bop Deluxe? Seems appropriate. Listen here. And for you fans of drum battles, check out the Foo Fighters' Dave Grohl versus 10-year-old Nandi Bushnell. Watch/listen here...Thanks for listening; thanks for reading.
The column was updated to reflect Moderna's latest results in the vaccine race and Jay Clayton's plans to leave the SEC.