Should Undocumented Immigrants Receive Stimulus Checks? Trump Says No, Vermont Says Yes
Undocumented immigrants weren't eligible for stimulus checks under the CARES Act and they're likely to be excluded from any subsequent rounds, but more than 3,000 undocumented adults in Vermont could still receive a payment.
On Wednesday, the Vermont House passed the Vermont Coronavirus Economic Stimulus Equity Program, a $5 million proposal. The measure would provide $1,200 payments to people who were ineligible for an economic impact payment because of their immigration status.
To qualify for the payment, a person must be a "resident of Vermont," meaning they either intend to make it their principal place of residence or live in the state for a defined period of time, such as students and migrant workers. Eligible residents must also have an adjusted gross income of less than $99,000 or, $198,000 if filing jointly.
Along with the $1,200 base payment, the measure would provide a $500 payment for each child under 18 years old.
An exact number of people that could be eligible for the program is unknown, according to the Vermont Legislative Joint Fiscal Office. However, it could include 3,000 undocumented adults, 500 citizens and legal permanent residents who file taxes with undocumented spouses and up to 1,000 children.
Newsweek reached out to Vermont Governor Phil Scott for comment but did not receive a response in time for publication.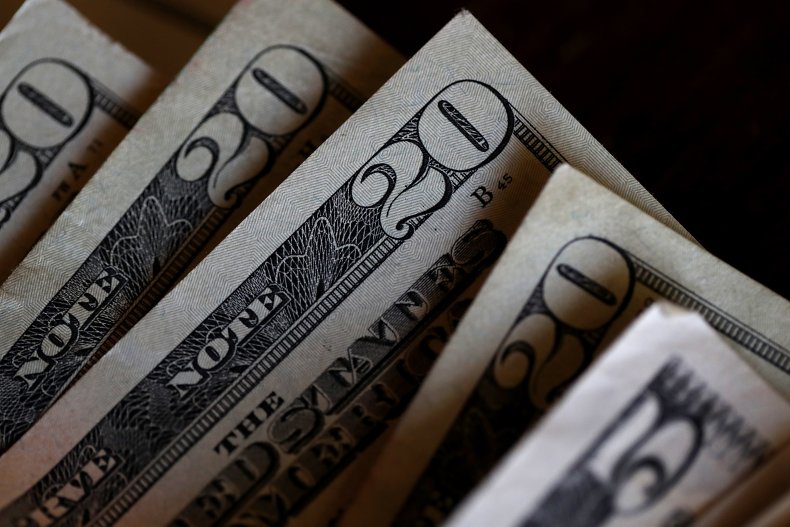 As Vermont's bill heads to the state Senate for a vote, legislators in Washington, D.C., are attempting to put together another relief package of their own. A second round of economic impact payments has bipartisan support both on Capitol Hill and among everyday Americans and President Donald Trump is willing to use $300 million for stimulus checks. But, he told reporters during a briefing on Sepember 3 that payments won't be given to "illegal aliens."
"They came into the country illegally, and now we give them a check?" Trump said. "We want to give the checks to the American people."
Democrats backed the provision in the HEROES Act, which passed the House in May. Under the Democrat-backed package, certain undocumented immigrants would both be eligible for a second round and entitled to a retroactive payment from the CARES Act. However, it's unlikely Republicans would support a package that includes economic impact payments for undocumented immigrants and it may not be a sticking point for Democrats.
In early August, Treasury Secretary Steve Mnuchin told reporters Democratic Party leadership and the White House had an agreement on another round of stimulus checks. The "exact same amount" as the CARES Act, a second round would expand eligibility for more people to receive money. Mnuchin didn't elaborate on what exactly that expansion would include, but it's possible he was referring to dependents.
The CARES Act limited $500 payments for dependents to children under 17 years old but both Democrats and Republicans amended the provision in subsequent proposals to include dependents of all ages.
A second economic impact payment is far from guaranteed and with negotiations still at a stalemate when the Senate returned from its recess, Republicans introduced another package. More targeted than the HEROES Act they proposed at the end of July, it would include funds for enhanced unemployment insurance, health care, education and the Paycheck Protection Program. It does not include another round of stimulus checks.
Senators are expected to vote on the bill on Thursday and it's unclear if it'll have the support needed to pass. Even if it does, it'll have to gain traction in the Democrat-held House of Representatives, so it's possible Vermont's legislature could finalize a bill for stimulus checks before Congress does.