As trucks delivering the COVID-19 vaccine begin rolling across the nation, a researcher has an intriguing idea: Increase the likelihood of achieving herd immunity by paying people to get the shots.
Robert Litan, a non-resident senior fellow at the Brookings Institution in Washington, suggested paying individuals $1,000 each.
The cost of paying 275 million Americans, or about 80% of the population, to take the vaccine would be $275 billion – a bargain compared with the economic damage the coronavirus pandemic has done to the economy and federal spending intended to offset it, and will continue to do if we do not vaccinate enough people, he said in a research paper.
"All the discussions about how to prioritize who will be eligible for the vaccine pale next to the importance of getting enough people to take it to get to herd immunity," Litan wrote.
"If we don't get there, we could face a future of continued economic malaise, at best, or far worse if the pandemic recession/depression drags on until the virus doesn't," he said.
In New York, Governor Andrew Cuomo again halted indoor dining at restaurants as the number of new COVID-19 infections increased in the cold weather. The order is likely to increase unemployment. Last April, the unemployment rate peaked at 14.7% – the highest since the federal government began compiling statistics in 1948.
Last week, first-time jobless claims rose to 853,000, higher than Wall Street's consensus estimate of 730,000 and above the 716,000 filed a week ago. It was the highest number since September 19, the U.S. Labor Department reported. Continuing claims, or those filed by people out of work for a week or more, rose by 230,000 to 5.76 million – the first time the number has increased since late August.
Many thrown out of work hold public-facing jobs in restaurants, retail, hospitality or travel. Continued job losses in these sectors increase the economic gap between the unemployed and those who can work from home and continue to receive a paycheck during the pandemic.
New York City also may impose another shutdown.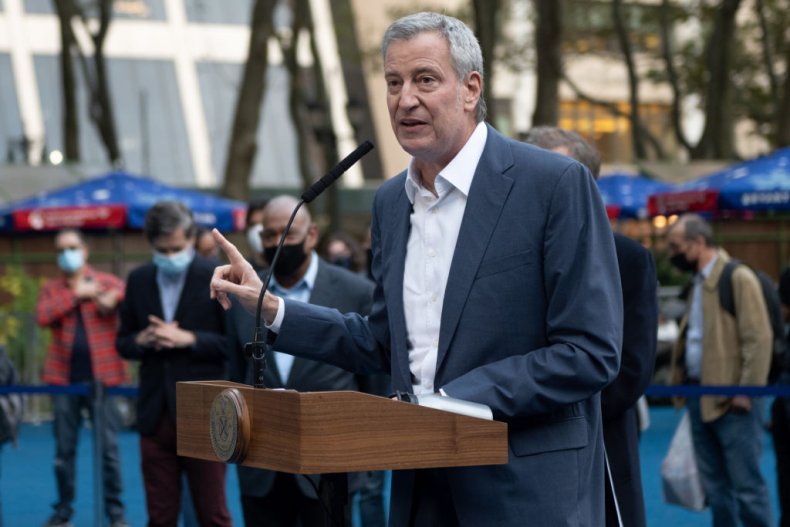 "There's the potential of having to do a full pause, a full shutdown, in the coming weeks, because we can't let this kind of momentum go," New York Mayor Bill de Blasio told CNN after Gov. Andrew Cuomo said last week that another shutdown could be imposed this winter.
"We're seeing the kind of level of infection with the coronavirus we haven't seen since May, and we have got to stop that momentum — or else, our hospital system will be threatened," de Blasio said.
In California, Governor Gavin Newsom warned of another shutdown if new infections continue to increase.
Some employers may require workers to get vaccinated as a condition of employment.
Litan said it's irrelevant that many people who already planned to get the shot will be compensated, because the key is reaching herd immunity by getting large numbers of people vaccinated. He suggested a large portion of the proposed payment – perhaps as much as $800 – could be withheld until 80% of the population receives the two vaccinations required to build immunity to COVID-19.
This tactic would create a financial incentive for those receiving the shots to encourage others to get vaccinated, boosting the overall number of people immunized and increasing the likelihood of achieving herd immunity and breaking the pandemic, he said.
Michael Osterholm, an infectious disease expert at the University of Minnesota, said at least 60% of the population must be vaccinated to achieve herd immunity. Other experts set the target number even higher.
"For COVID-19, the percentage of the population that needs to be infected to achieve herd immunity is estimated to be between 70% and 90%, and this is assuming lasting immunity is possible," The American Lung Association states on its website.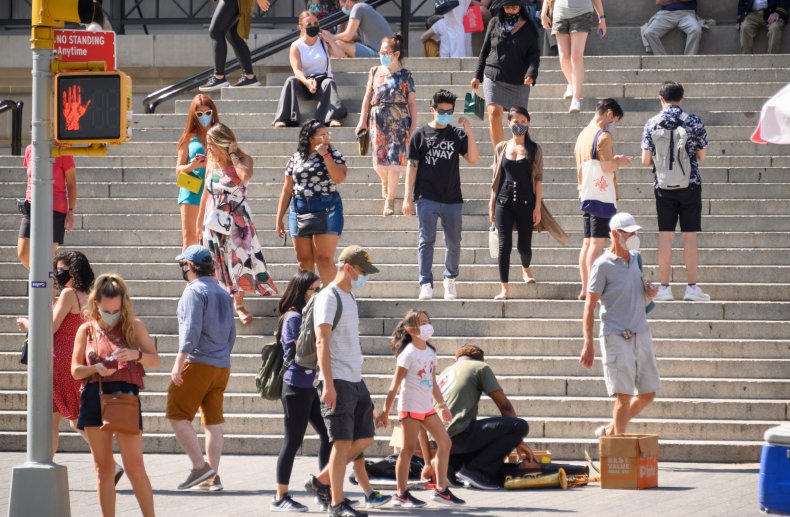 The higher vaccination rate sought by the proposed cash incentive program provides leeway if the 80% rate isn't reached.
As of December 14, the Johns Hopkins Coronavirus Resource Center reported 16.25 million Covid-19 cases in the U.S. and 299,191 deaths. Worldwide, Johns Hopkins said there were 72,362,285 confirmed cases and 1,614,510 coronavirus-related deaths.
The U.S. Centers for Disease Control and Prevention (CDC) recommended that front-line medical personnel and long-term nursing home residents receive the vaccine first because they are at the greatest risk for infection. There are an estimated 21 million healthcare workers and 3 million mostly elderly people receiving long-term care, according to government estimates.
The vaccine is expected to become widely available to the general public by Spring. If so, the economy may begin to return to normal by next summer.
The U.S. Food and Drug Administration (FDA) last week issued an emergency use authorization for the distribution of the Covid-19 vaccine developed by Pfizer-BioNTech.
"While not an FDA approval, (the) emergency use authorization of the Pfizer-BioNTech COVID-19 Vaccine holds the promise to alter the course of this pandemic in the United States," Peter Marks, director of the agency's center for biologics evaluation and research, said in a statement.
In clinical trials, Pfizer's vaccine was 95% effective. It requires storage at sub-zero temperatures, and will be distributed first to hospitals and clinics with needed storage facilities. Moderna's vaccine is expected to be approved for emergency use later this week. The CDC has set up v-safe, a smartphone-based tool, to speed the reporting of adverse reactions to the vaccine.
Economists at the University of Chicago's Becker Friedman Institute for Economics said lottery-based incentives could be used to get large numbers of people tested for COVID-19, dubbing the proposal "Pandemillions."
"The question, then, is how to encourage healthy people to stand in line with, possibly, sick people, to undergo an uncomfortable test, and then return in two weeks to do it again, and for many weeks after that," Steve Levitt, Paul Romer and Jeff Severts wrote.
Each Sunday, states would notify individuals selected to undergo testing and those people would have until the end of the week to get tested. A completed test would be converted to a ticket in the COVID-19 lottery and winners would be announced each Saturday, the economists wrote.
But if a recent poll is accurate, incentives may not be necessary.
An ABC News/Ipsos poll released Monday found that 80% of Americans said they would get the shots, including 40% who said they'd be vaccinated as soon as possible and 44% saying they'd wait.
That's a significant improvement from last month when a Gallup Poll released November 17 found that 58% of Americans said they'd receive the vaccine. That figure was up from 50% in September. The growing number of people planning to get the shots appears to reflect growing confidence in the effectiveness of the vaccine and fewer concerns about possible side effects.
The Center for Combating Digital Hate, a London-based organization, has criticized social media platforms for allowing what it views as anti-vaccination misinformation to be posted and widely distributed.