#ShoutYourAbortion Sparks Outpouring of Support and Outrage on Social Media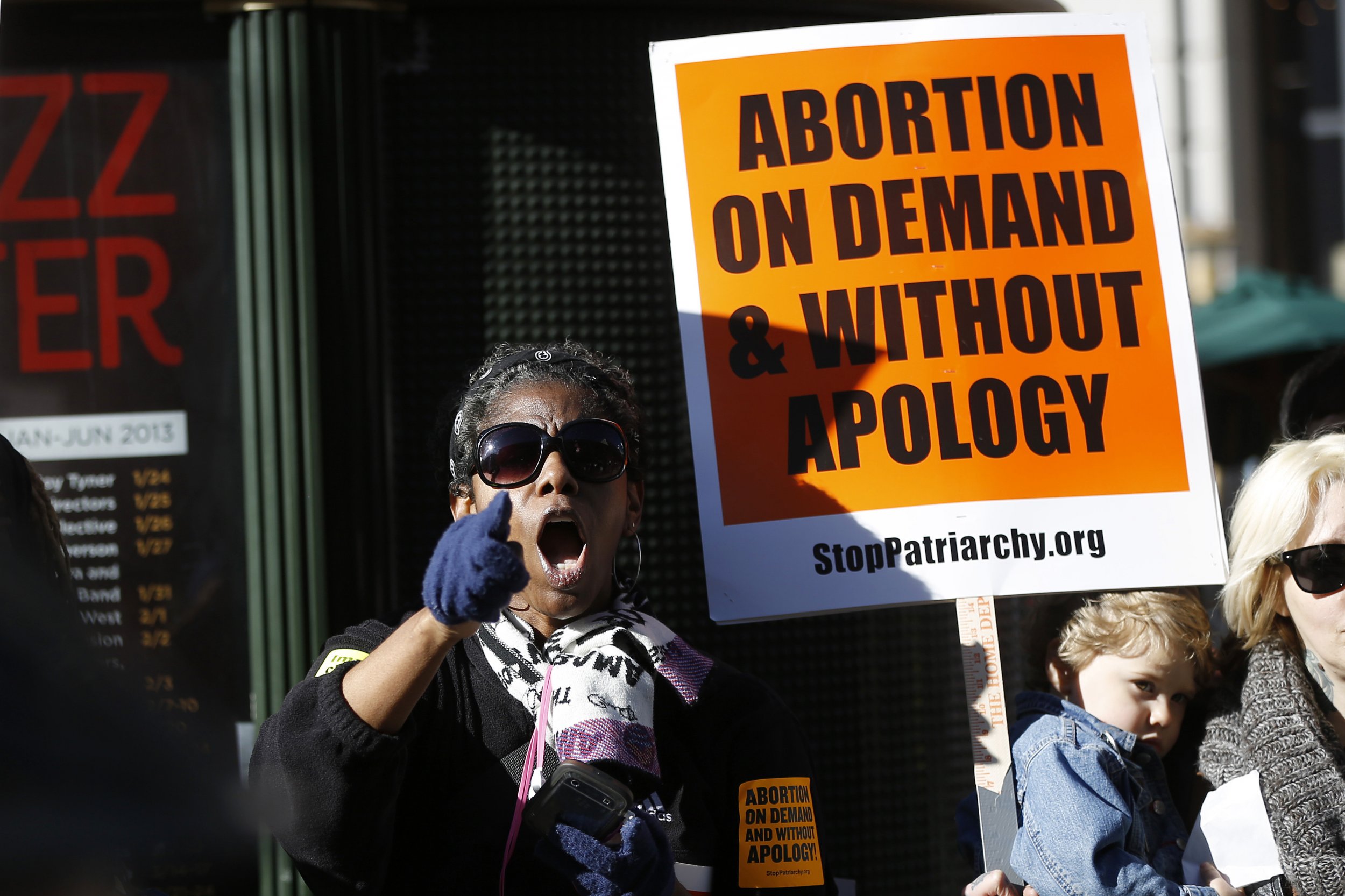 The hashtag #ShoutYourAbortion has taken Twitter by storm, creating an outpouring of support from women sharing their personal abortion stories with one another—and an equal outpouring of anger, as pro-life advocates attempted to change the hashtag to #ShoutYourMurder.
Started by writer and activist Lindy West, the hashtag began with a story from one woman who had an abortion at Planned Parenthood. West posted the story as the battle to defund Planned Parenthood continues to roar among politicians.
The tweet gained attention and hundreds of women followed suit, sharing their own abortion stories. Women who had been raped described their abortions, others who could not afford to raise a child shared their stories, and some who decided children were not in their life plan chimed in along with dozens of other stories, together making #ShoutYourAbortion a trending hashtag.
"Not talking about our personal experiences with abortion wasn't conscious—it felt like a habit, a flimsy ouroboros of obfuscation. We don't talk about it because we don't talk about it because we don't talk about it," West wrote in her column about the hashtag on Tuesday.
The hashtag also gained attention from a number of pro-life advocates. The Blaze, a conservative publication, published a story headlined, "#ShoutYourAbortion Proves That Modern Liberalism is a Satanic Death Cult."
West addressed the criticism in her column, noting she has received dozens of death threats and photographs of bloody fetuses in reply to her social media campaign. "It's because we are right, and however glacially society evolves, it is evolving in the right direction. Abortion is common. Abortion is happening. Abortion needs to be legal, safe and accessible to everyone. Abortion is a thing you can say out loud," she wrote in reply to the pro-life messages she received.
Some who advocate for adoption as an alternative to abortion opted for the hashtag #ShoutYourAdoption.