Show of Indian Treasures Explores the Contradictions of the Corporeal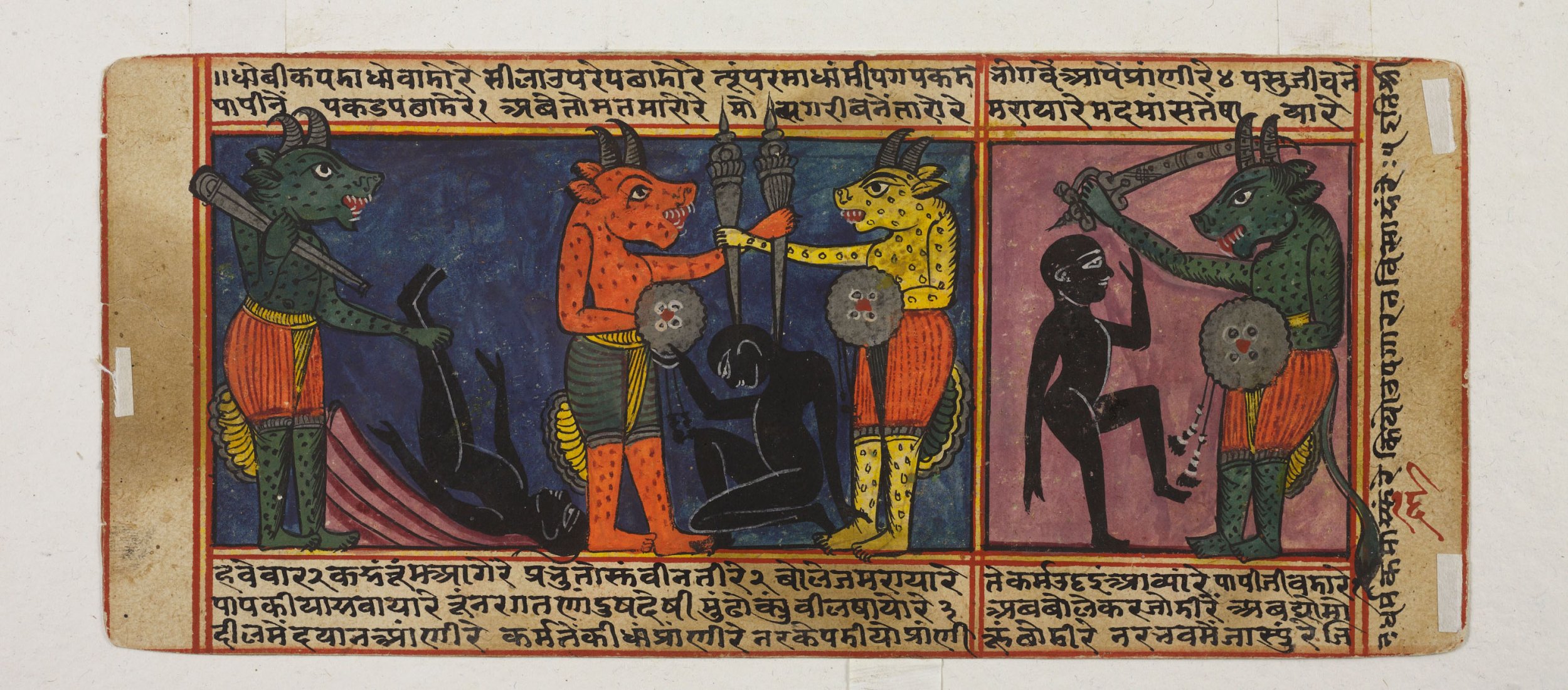 An exploration of The Body in Indian Art and Thought throughout history is akin to a study of the atom in physics – there's no getting away from it. The fecund eroticism of Indian goddesses, their feet planted on dusty earth as their bosoms heave, is only the beginning.
But the exhibition of Indian treasures now mounted at the Musee des Beaux Arts in Brussels as part of the Europalia festival takes on this sweeping theme unabashedly. It may be an art-historical conceit – as with any major museum it shows a cerebral excuse to lay on a tempting visual buffet – but in this case the concept works. The paradox of the body – mortality and transcendence; rapture and mortification; earthy manifestations of the divine – is intrinsic to Indian culture.
Mysticism and intense spirituality persist in an India where MRI services line city streets and an obsession with all things bodily prevails. The corpus is treated as a temple – no alcohol, no meat – even by millions of Indians who view it as a mere transient vessel. This contradiction is reflected in the culture's art, and beautifully articulated in this show, thanks to the intellectual ambition and radical vision of Naman P. Ahuja, its curator. Under his direction, more than 300 priceless works from some 50 museums, archaeological institutes, and private collections, representing millennia of Indian creativity, have been assembled for an exhibit that is as refreshing as it is unprecedented. Many of the works are being shown outside of India for the first time.
In bringing them to international viewers, Ahuja, an art history professor at Jawaharlal Nehru University in Delhi, says he relied on his dedicated team of associates who "turned up at sites in the middle of the night without a bed to sleep on and charmed their way into collections where one would have met with closed doors." One can only imagine the regulatory and logistical hurdles they faced in moving the objects. To wrestle his potentially unwieldy theme into submission (once the works were procured), Ahuja divided the exhibition and his accompanying catalog into chapters that explore religion, cosmology, aesthetics, sex, death, and other subjects through exemplary sculptures, miniatures, textiles, and jewelry.
"Every civilization is stereotyped by clichés, and spirituality and transcendentalism are certainly those attached to India," Ahuja writes in the catalog's introduction. To nudge his audience out of its complacency he opens with a depiction of death that is anything but transcendental. The Dying Inayat Khan, a Mughal empire watercolor from 1618, gives us an emaciated, sunken-eyed opium addict of a courtier, in late-stage demise – not the picture of transcendence we associate with India but the ugly corporeal truth.
While the works chosen are distinctly Indian, their universality is revealed as they challenge our assumptions about the diverse cultures of the subcontinent. The importance of the Virgin Mary in Mughal art, for example, is represented by an orange and sepia gouache from the late 16th century in which the artist "creates a direct parallel between Mary and the Mongol ancestress Alanquwa through their immaculate conceptions." A peacock in the portrait is not only a classically Indian motif but, the curators note, a symbol of resurrection and often royalty in Catholic iconography. The multiple limbs and heads of Indian deities, we learn, are sometimes a means to express "the supernatural powers of the divine, capable of accomplishing several tasks simultaneously" – multitasking on a cosmic scale.
The visual excellence of the show's selections is as important as their universality and significance as cultural artifacts. Visnu as Matsia, a painting from 1775, is foremost an exquisite, somewhat abstracted composition of the god in nature, emerging from a fish in a roiling sea – as much painting as theology lesson. Aside from their relevance to the curator's thesis, the works assembled here fascinate, with or without scholarly explication.
Take, for example, Mother India, a famous allegorical Tagore print. Benevolent and noble, a four-armed nationalist goddess floats above the chaos of modernity on a sea of lotus flowers. The Body Politic, as it were, she bears symbols of India's liberation, including a flag and Gandhi's spinning wheel. The contemporary mingles with the ancient, the sacred with the secular in the exhibition, so that in one gallery we see the following: A scene of a "lovelorn heroine (single leaf from a luxury album"), bejeweled and half-clad, sprawled backward; "the love play of Radha and Krsna," in which the pair go at it in a clearing in the woods with the god's assertive consort on top; and a tribute to the contemporary choreographer Saroj Khan, who has advanced Indian cinema by investing heroines with "an overt seductiveness previously held by the vamp."
Those curvaceous sandstone figures familiar to the tour-bus circuit are represented here too, and they have not lost their power to beguile. It is said that a perfect breast on a statue in the Delhi Museum has been worn down over the years; visitors to that orderly institution simply cannot resist putting their hands on it. Just as irresistibly, we can't take our eyes off the Indian bodies on view in Brussels.
THE BODY IN INDIAN ART: Until Jan. 5, 2014
TUNKU VARADARAJAN is the Virginia Hobbs Carpenter research fellow in journalism at the Hoover Institution at Stanford University. He is a former editor of Newsweek.