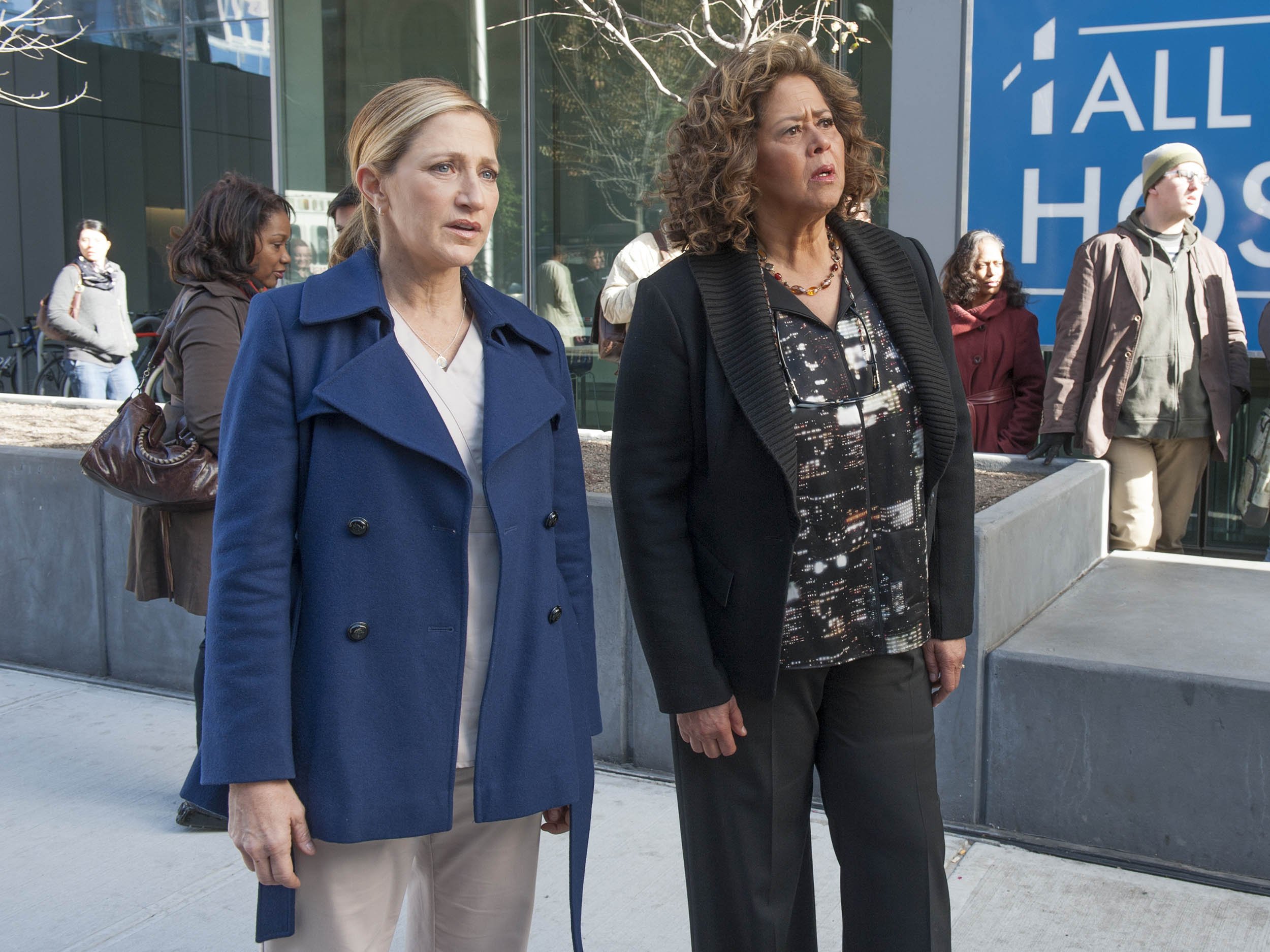 Soon, cable boxes and satellite dishes will no longer be required paraphernalia to watch shows like Nurse Jackie, Homeland and the future episodes of Twin Peaks. Instead, Showtime will begin offering a stand-alone streaming service that asks only for an Internet connection (and $10.99 per month), the CBS Corporation announced Wednesday. Subscribers can get on board starting July 12, a launch set to coincide with the season premieres of Masters of Sex and Ray Donovan.
"We're excited to offer consumers the opportunity to subscribe in new ways, by simply having an Internet connection," Matthew C. Blank, chairman and CEO of Showtime, is quoted as saying in Wednesday's press release announcing the service. "Our intent is to make Showtime available to viewers via every manner possible, giving them an enormous amount of choice in accessing our programming."
The service will allow subscribers to view every season of Showtime's original series on demand, along with movies, documentary and sports programming and live broadcast feeds from both U.S. coasts. Showtime's list of offerings includes The Affair, Penny Dreadful, Shameless, House of Lies, Happyish and soon Billions, as well as comedy and music specials, Showtime Championship Boxing and movies like Boyhood, The Imitation Game and Sin City: A Dame to Kill For.
Showtime has enlisted Apple as its first partner in the new endeavor—which means audiences will be able to subscribe and watch via an app on Apple devices, in addition to watching online—but says it will soon announce other platforms and providers. During the month of July, it will offer a free 30-day trial for those who sign up through Apple.
The announcement comes on the heels of HBO's own launch of a stand-alone streaming service. HBO Now, which was released in April, offers cable-free programming for $14.99 per month. In October, CBS launched CBS All Access for $5.99 per month. At the same time, services that began as distribution platforms—like Netflix, Amazon and Hulu—have begun offering their own original series.
The move to a stand-alone service, according to CBS Corporation President and CEO Leslie Moonves, means that "Showtime will be much more accessible to tens of millions of potential new subscribers."