Shrieking Woman Escorted off Flight After Hitting Passengers With Bible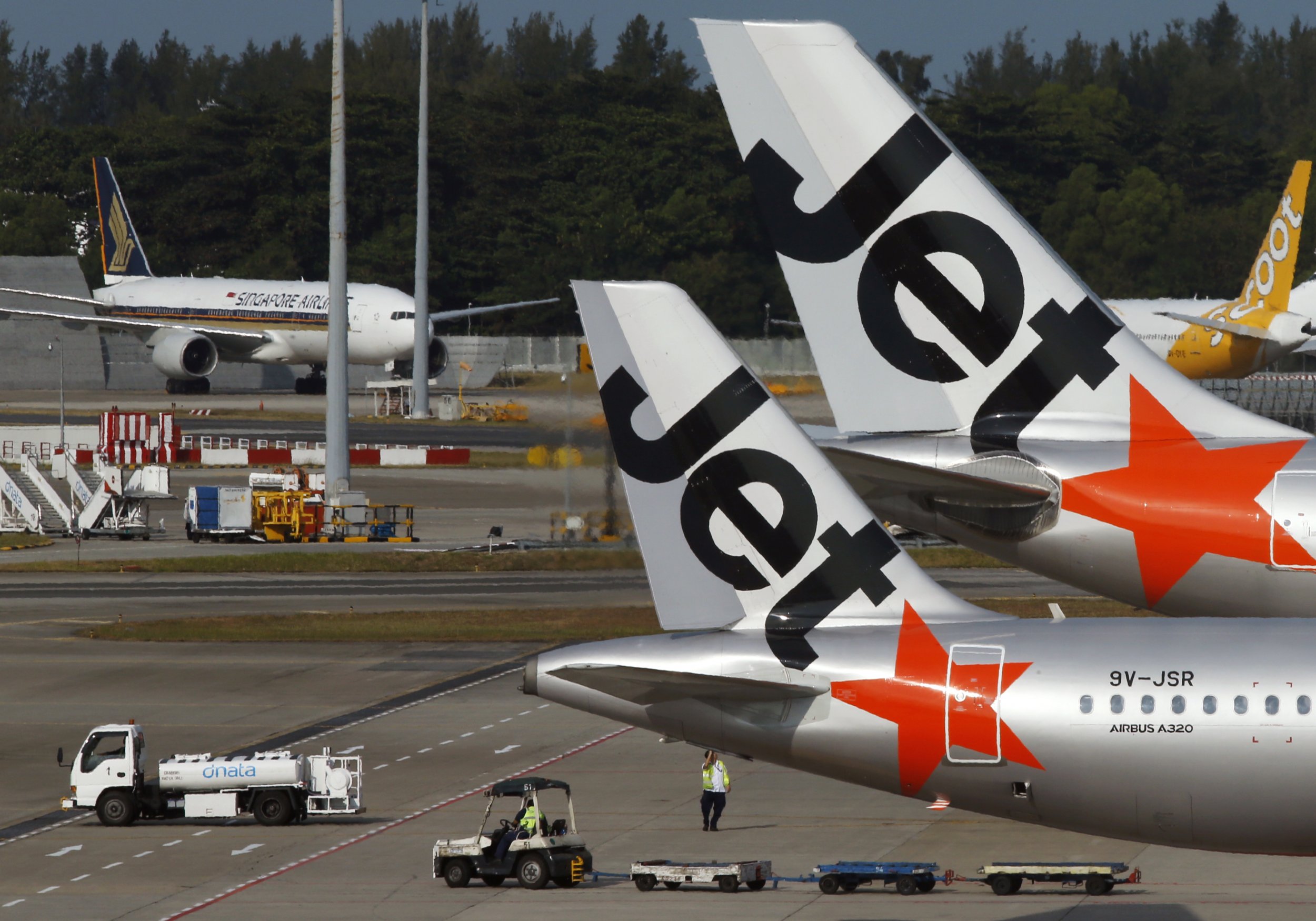 A 47-year-old woman on a Jetstar flight from Melbourne to Brisbane, Australia, was escorted off the plane by officers from the Australian Federal Police (AFP) and sent to the hospital on Sunday after she disrupted the flight by shrieking, shouting abuse and hitting other passengers with a bible.
According to 9News, which obtained footage of the incident, the Queensland woman, who was not named, screamed for the majority of the roughly two-hour flight and reacted aggressively when crew members attempted to calm her down. Witnesses said the woman caused some children seated nearby to cry after she started singing and chanting loudly about 20 minutes after boarding.
In the one-minute video clip, the distressed woman is seen holding a bible in the air and shaking it, while the budget airline's cabin crew looks on helplessly. Jetstar confirmed in a statement to 9News that a "disruptive" passenger had been removed from one of its flights after refusing to follow instructions.
The AFP said in a separate media update that the woman, who was eventually hauled from the plane after it touched down in Brisbane, continued to shout and scream after being taken inside the airport.
"Once in the terminal, the woman allegedly became agitated and aggressive and refused to comply with directions from AFP officers," the agency said, adding: "For the welfare of the woman, an ambulance was called and she was taken to hospital for physical and psychiatric assessment."
Earlier this month, on May 17, another Jetstar flight descended into chaos after a 57-year-old passenger who had seemingly missed his flight by hours started smoking before assaulting airport staff members and attempting to board a Sydney-bound plane by forcing his way through its door.
Last October, a 30-year-old man was arrested at Melbourne Airport after he crawled through a baggage area and attempted to break into a Jetstar 787 plane. He was tasered by the AFP and detained.