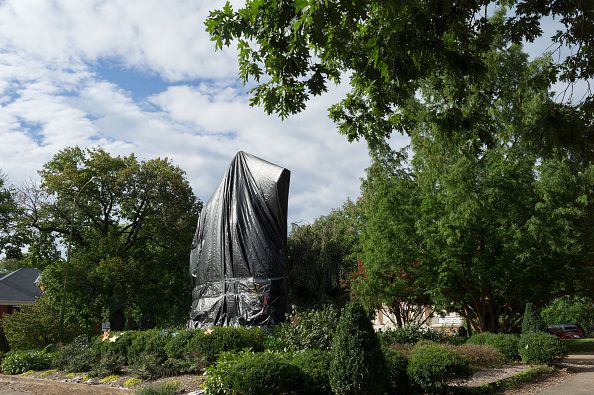 Two Confederate statues in Charlottesville, Virginia have remained shrouded in black tarps since August—but they're about to see daylight again.
Judge Richard Moore ruled during a circuit court hearing on Tuesday that the tarps covering the Confederate monuments of military generals Robert E. Lee and Thomas Jonathan "Stonewall" Jackson must be removed. The city will have 15 days to do so once a formal court order is filed.
Moore had delayed the decision earlier this month, stating he had "a lot to consider." The hearing was connected to an ongoing lawsuit from early 2017 that opposes a controversial Charlottesville City Council vote to remove the statues.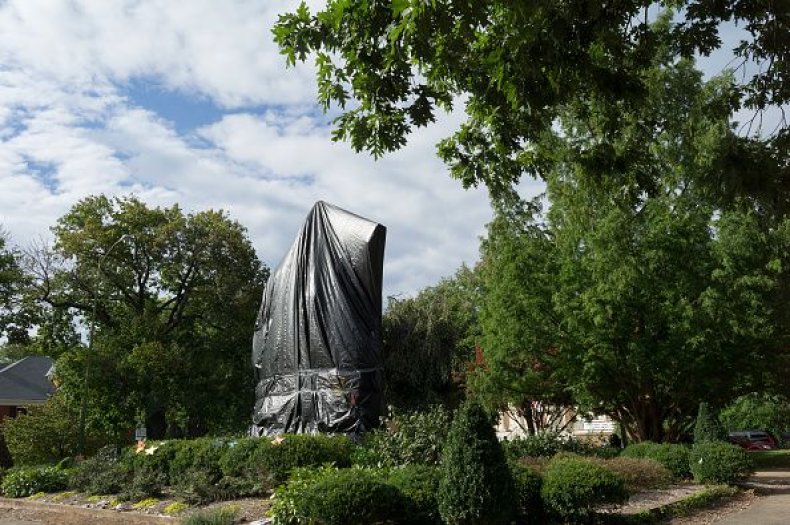 "It'll happen very soon," attorney Ralph Main said of the tarps' removal. "The order has to been drafted and circulated through the attorneys, then presented to the judge."
The city council unanimously ordered the two statues— located in Emancipation and Justice parks, respectively—to be covered by black "mourning shrouds" on August 21 following a violent Unite the Right rally on August 12 that left 32-year-old Heather Heyer dead. City officials didn't clarify at the time how long the shrouds would stay up.
City Manager Maurice Jones has testified that the city spent $3,000 on each tarp, and purchased six or seven of them. Some of the tarps have disappeared in the past six months, burdening the city with replacement costs.
The city, though "disappointed" with the ruling, intends to "respect the court's decision," according to a formal statement released Tuesday.
There are about 700 Confederate statues in the U.S., according to the Southern Poverty Law Center. Opponents to these statues have generally called them testaments to lingering racism and white supremacy, while supporters say they are protected war monuments that are an indelible part of history.
President Donald Trump tweeted his support of the Charlottesville monuments soon after the Unite the Right rally, saying, "Who's next, Washington, Jefferson? So foolish!"