Shudder's 'Cursed Films' Explores Scary Movies and Their Even Scarier Histories
Shudder released the poster and trailer for their upcoming documentary series, Cursed Films, ahead of the South by Southwest Film Festival. Based on real-life Hollywood horror stories, Cursed Films goes behind-the-scenes of famously troubled productions.
Before its official premiere on the streaming service in April, Shudder will share part of the new docuseries at SXSW on March 13. Attendees will watch two episodes examining the troubled production of such horror classics, Poltergeist and The Omen.
The Omen director Richard Donner spoke with writer/director Jay Cheel (How to Build a Time Machine) about his film's reported curse. Gregory Peck's son, Jonathan, committed suicide on June 1975, just a mere two months before production officially started on the film. While on his flight to London, where the movie was filmed, Peck's airplane was suddenly struck by lightning.
After the screening at SXSW, there will be Q&A session with the director Jay Cheel and producers.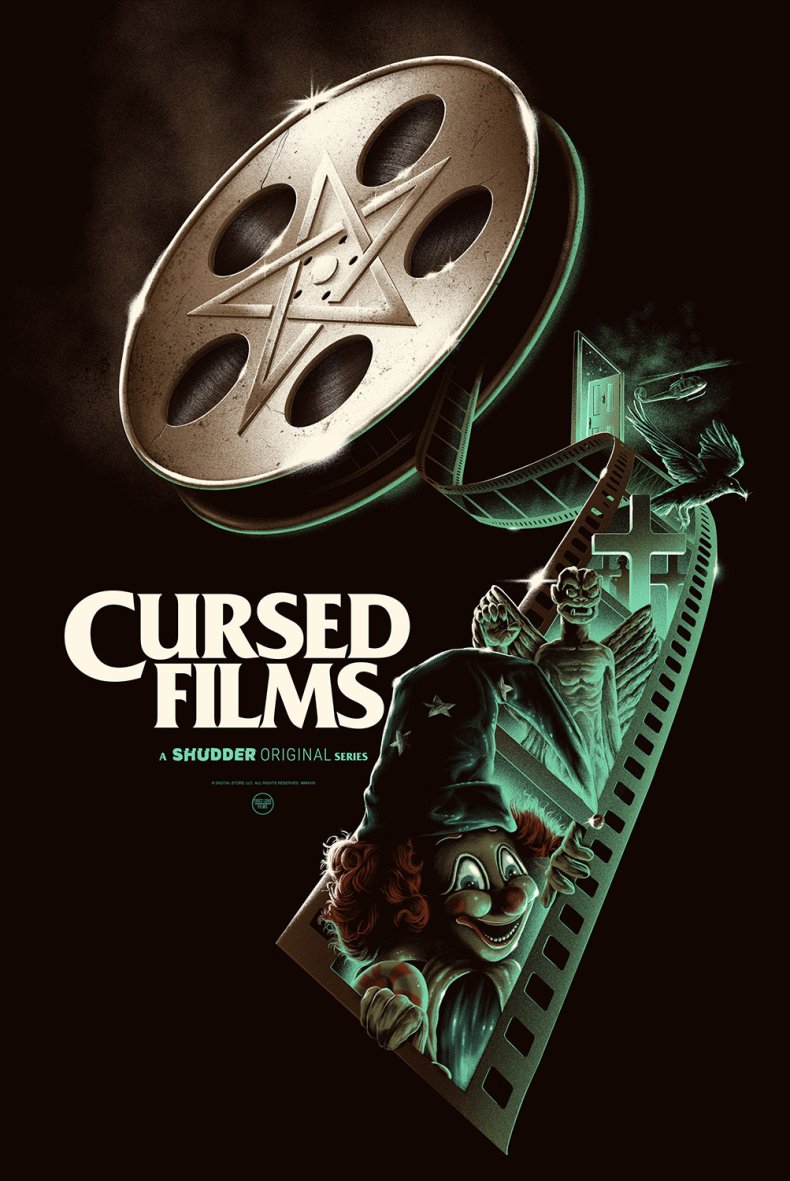 Among the guests interviewed in the documentary are Linda Blair (The Exorcist), Kane Hodder (Jason X), Michael Berryman (The Hills Have Eyes), Troma Entertainment co-founder Lloyd Kaufman (The Toxic Avenger), Dead & Buried filmmaker Gary Sherman, Occult America: The Secret History of How Mysticism Shaped Our Nation author Mitch Horowitz, and Blumhouse Productions Director of Development Ryan Turek; as reported by Entertainment Weekly.
Upcoming episodes will focus on The Exorcist, The Crow, and Twilight Zone: The Movie.
Craig Engler, Shudder's General Manager, said, "Cursed Films is a fascinating look at why these iconic horror movies have gained such an outsized reputation for being the focus of bizarre tragedies and strange coincidences that seemingly defy explanation."
Also in the same statement, Cheel discussed how his five-part series examined if these cult classics were a victim of bad luck or were really doomed from the start, "As a documentary filmmaker and lifelong horror fan, this project has offered an amazing opportunity to indulge my own curiosities surrounding these 'cursed' film productions.
Cheel is also curious about what draws us to these films: "In turn, Cursed Films offers Shudder's audience a unique perspective on the making of these classic movies while attempting to uncover why we're so captivated by the catastrophes and coincidences connected to them."
The first part of Cursed Films starts on April 2, 2020.