Trump Says He May Declare a National Emergency in Order to Fund Border Wall
President Donald Trump said Friday that he has considered declaring a national emergency to secure funding for a $5.6 billion steel wall between the U.S. and Mexico border without the approval of Congress. The president is now entering the third week of a government shutdown that has caused 1.2 million federal employees to go without pay over his insistence on building the wall.
"We can call a national emergency because of the security of our country, absolutely. We can do it. I haven't done it, I may do it. I may do it, but we can call a national emergency and build it quickly, it's another way of doing it," said Trump at a press conference in the White House rose garden Friday afternoon. The president was responding to a question asked by ABC News' senior national correspondent Terry Moran.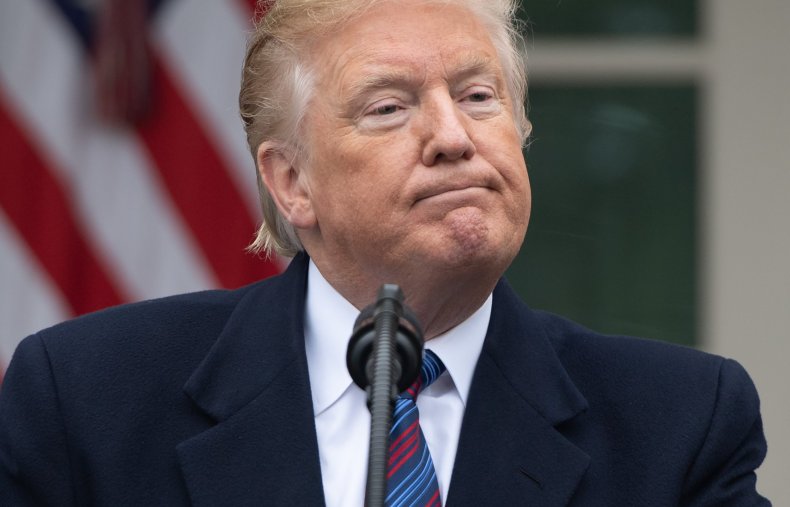 The president stressed that he preferred a negotiated border wall to declaring a military emergency. "If we can do it through a negotiated process, we're giving that a shot," he said. He did not comment on what declaring a national emergency would entail or how he would begin the process.
"The idea that President Trump is considering declaring a phony national emergency as a pretext to take billions of dollars away from our troops and defense priorities in order to pay for his wall should alarm all Americans," said Rhode Island Senator Jack Reed, ranking member of the Armed Services Committee, in a statement.
"Defense spending is for national defense, not the Trump campaign's political wish list. I will work with colleagues on both sides of the aisle to block any attempt to take money that has been dedicated for our troops and redirect it to construction of a wasteful, ineffective wall."
Trump's comments came shortly after the president's statement that he was comfortable keeping the government shutdown for months or even years in order to get funding for his border wall. "I'm very proud of doing what I'm doing," he said regarding the partial government shutdown, before adding that he doesn't "call it a shutdown."
The federal government began its partial shutdown on December 22nd, putting 800,000 federal employees on furlough and asking another 400,000 to work without pay. When Trump was asked about workers who are struggling to pay rent and buy food without their regular paychecks, the president said that he thought they supported his decisions and believed in the need for a border wall.
A recent Government Business Council and GovExec survey found that more than 70 percent of federal employees are against a shutdown and that only 30 percent support a border wall.