Shutdown Latest Updates: Government Officially Shuts Down after Talks Collapse, Trump Blames Democrats
A partial U.S. government shutdown has taken place after U.S. lawmakers failed to break an impasse over funding for President Donald Trump's border wall.
The partial shutdown took effect at midnight, effecting a quarter of government agencies.
Read More: Here's what Trump's wall will look like - if it ever gets built
Trump has requested $5 billion in funding for a wall along the U.S.-Mexican border, and had earlier in the week rejected a short-term funding bill agreed by Democrat and Republican senators because it didn't contain funding for the wall.
A budget including the funding demanded by Trump was passed by the House—where Republicans have a majority until January 3—but stalled in the Senate.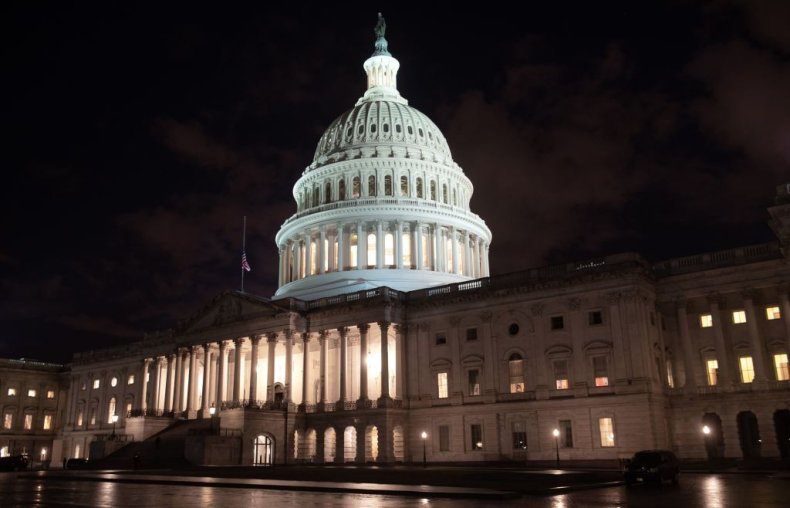 The departments of Homeland Security, Transportation, Agriculture, State, and Justice will all shut down, as well as federal national parks and forests.
About three quarters of federal government agencies are fully funded until September, and those not covered have closed.
Hundreds of thousands of federal workers in affected departments have been placed on temporary leave.
Despite challenging incoming Speaker of the House Nancy Pelosi to shut down the government and saying it would be known as a "Trump Shutdown," on Friday Trump tried to pin the blame on Democrats.
"We're going to have a shutdown. There's nothing we can do about that because we need the Democrats to give us their votes," he said in a video posted to his Twitter account two hours before the midnight deadline.
Democrats were quick to point to Trump's earlier responsibility claim.
"President Trump has thrown a temper tantrum and now has us careening toward a 'Trump shutdown' over Christmas," Senate Democratic leader Chuck Schumer said on the Senate floor on Friday.
Trump's pledge to build a wall along the border was one of his signature campaign policies, but Democrats have pledged that taxpayers will not fund the wall.
The shutdown is the third time this year the federal government has closed because of a funding lapse.