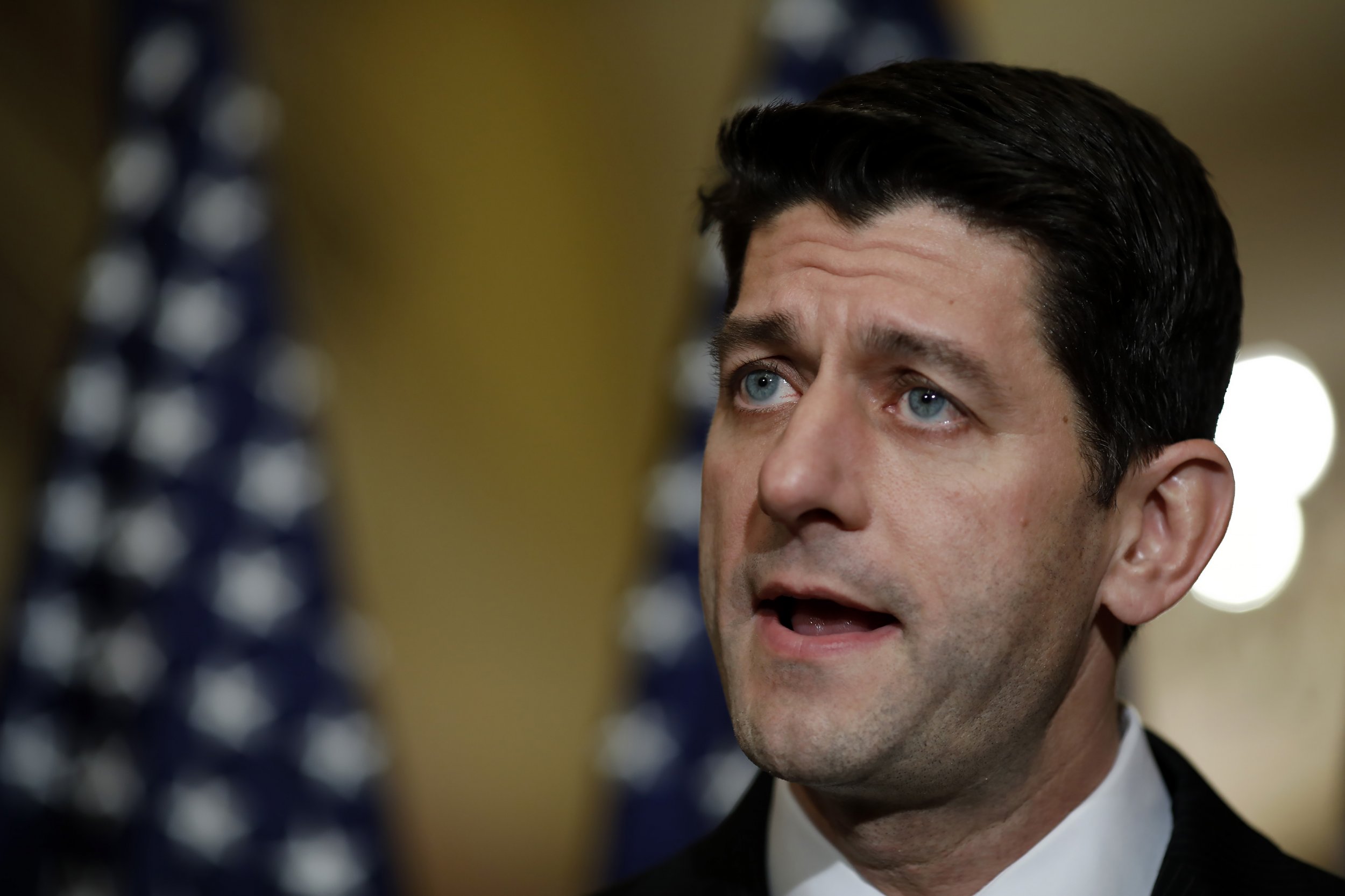 Speaker of the House Paul Ryan said Sunday that in order to end the government shutdown sooner, the House would agree to an even shorter short-term spending bill to fund the government through February 8.
The measure was proposed by Senate Majority Leader Mitch McConnell on Saturday. "We have agreed that we would accept that in the House and so we will see sometime today whether or not they have the votes for that. And that's really where we are right now," Ryan said on Face the Nation Sunday morning.
The government shut down early Saturday morning after the original stopgap spending bill, which funded the federal government through February 16, failed to receive enough votes in the Senate. If McConnell can garner the 60 votes needed to pass the measure in the Senate, Ryan said the House is prepared to accept the bill as the shutdown entered its second day.
Ryan also told host John Dickerson that Senate Democrats are solely to blame for the shutdown.
"They shut down the government over a completely unrelated issue and the bill that they're opposing is a bill that they support," Ryan said Sunday, addressing Deferred Action for Childhood Arrivals (DACA) which was at the center of debate in the Senate before the government shut down. Trump ended DACA in 2017, but set a deadline by which the Congress could revive the Obama-era program by March 5.
President Donald Trump tweeted Sunday morning that in order to end the shutdown, Republicans should alter the Senate rules and exercise the "nuclear option." The nuclear option would allow the Senate to avoid a filibuster by the Democrats and pass the long-term budget using a simple majority of 51 votes rather than the required 60 votes.
"Great to see how hard Republicans are fighting for our Military and Safety at the Border. The Dems just want illegal immigrants to pour into our nation unchecked. If stalemate continues, Republicans should go to 51% (Nuclear Option) and vote on real, long term budget, no C.R.'s!," Trump tweeted. Shortly after the president posted the tweet, Majority Leader Mitch McConnell voiced opposition towards using the nuclear option.
The Trump campaign released an ad targeting the Democrats' position on DACA and immigration on Saturday. "President Trump is right; build the wall, deport criminals, stop illegal immigration now," said the ad, "Democrats who stand in our way will be complicit in every murder committed by illegal immigrants."