Shutdown: Tennessee Strip Club Actively Seeking to Employ Furloughed Government Workers
A Tennessee strip club is offering jobs to federal government workers furloughed or laid off amid the 26-day government shutdown.
Deja Vu Showgirls of Nashville said that there were jobs for workers who have been without a paycheck for weeks in hosting, security staff and waiting positions.
"We offer a decent hourly wage plus tips for our host, security, and waitstaff positions. If you're an employee who is temporarily out of work, don't go without any longer!" the club said in a statement, reported WSMV.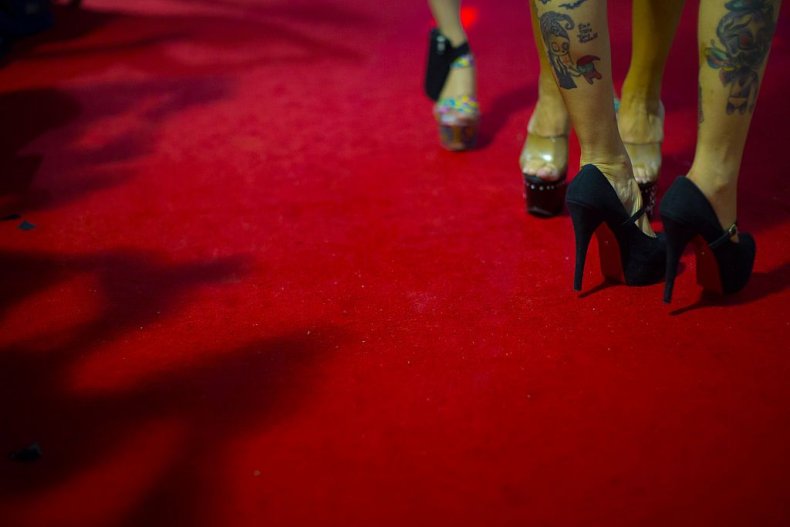 The club also said it was auditioning "select beautiful entertainers."
"29 years strong in Music City, and now supporting federal government workers!" the club added.
About 800,000 federal workers have not received paychecks this month, amid the longest federal government shutdown in U.S. history.
To make ends meet, many are turning to odd jobs or the gig economy, working as drivers for Uber or Lyft, reported NBC News. The Associated Press reported that others are renting out rooms on Airbnb, the property rental app, to cover the income shortfall.
In a statement shortly after the shutdown began on December 22, the U.S. Office of Personnel Management advised that federal government workers should explain their financial difficulties to landlords and creditors, and offer to do odd jobs to pay the rent.
President Donald Trump said he would make a "major announcement" Saturday about the shutdown, which has seen the White House in a face-off with congressional Democrats over their refusal to provide the $5 billion funding he has demanded for his wall on the U.S. - Mexican border.