SI Soccer Writer Grant Wahl Mocked After Claiming Americans Ask Best World Cup Questions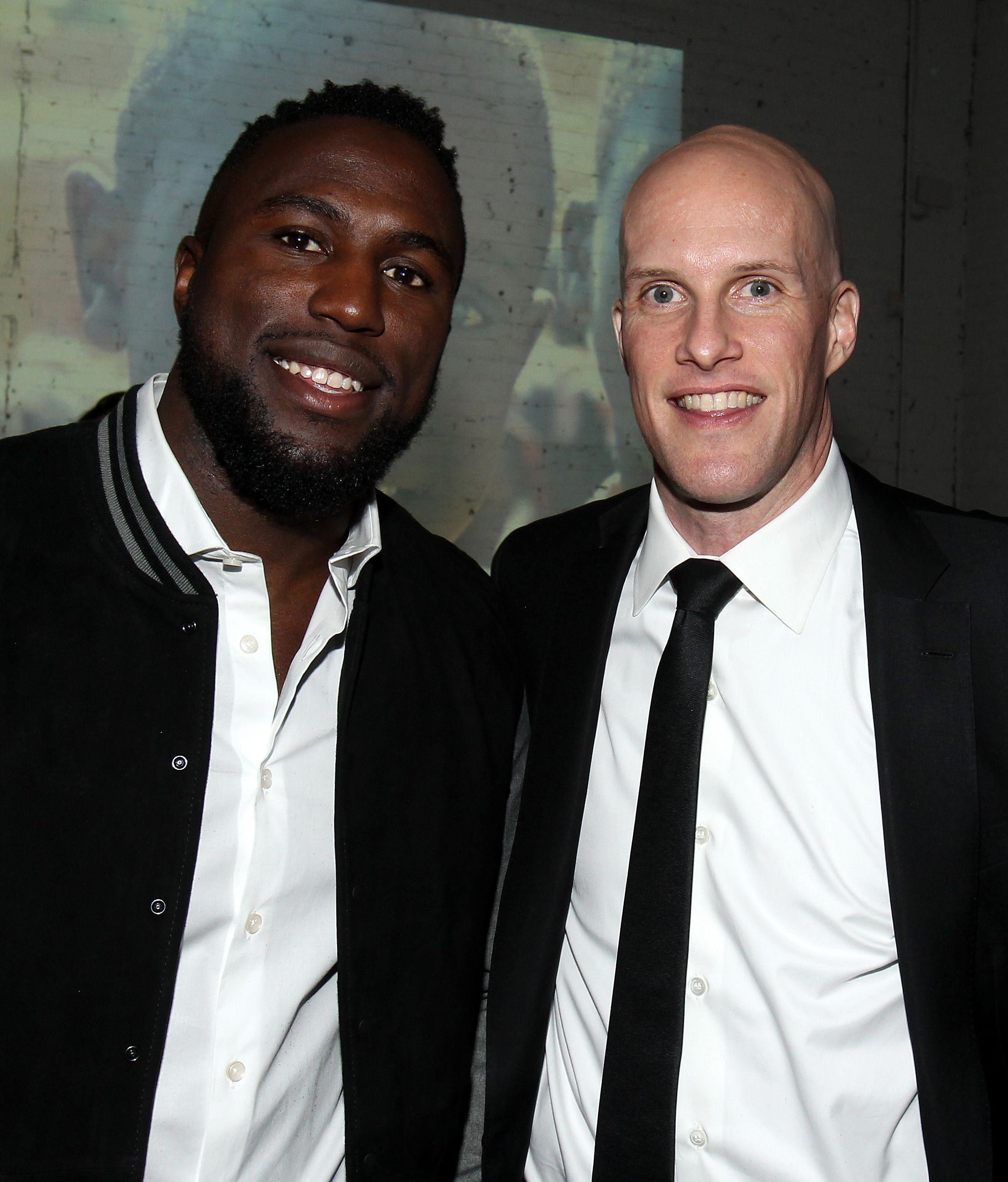 A Sports Illustrated journalist has sparked a backlash on social media after claiming American journalists have asked better questions than their counterparts at the World Cup.
Grant Wahl, a soccer writer for the magazine and a pundit for Fox Sports, suggested on Saturday that journalists from countries with a strong soccer background lagged behind their American colleagues in terms of asking hard questions.
"The best questions at World Cup press conferences are often asked by Americans," Wahl tweeted Saturday.
"Questions from 'traditional soccer countries' are often the worst ones."
The tweet, which has since been deleted, did not go down well with journalists plying their trade in, as Wahl would have it, "traditional soccer countries."
The Guardian's Barry Glendenning suggested Wahl's statement was reminiscent of something U.S. President Donald Trump would say, while German soccer journalist Raphael Honigstein took what appeared to be a not-so-thinly-veiled dig at an unspecified American colleague.
Others writers, meanwhile, suggested the U.S. journalists and their incisive line of questioning was the only thing that could inject some entertainment into what had been an otherwise very drab game between Spain and Russia.
One of the most high-profile and respected soccer writers in the U.S., Wahl told Newsweek his tweet was not meant as criticism at all, but simply came in response to the misguided perception that U.S. media had little to add to the conversation.
"I made the mistake of responding to a troll who said U.S. soccer journalists don't have a clue about the sport," he said.
"In my experience, World Cup press conferences can be soulless affairs, but dubious questions often come from 'soccer countries' and the US media often ask useful ones. You're going to have good and bad from every country, though, and I love reading a lot of non-U.S. writers here.
"My point in response was that U.S. media tend to add to the discussion here. But I've also seen more anti-Americanism during this World Cup than at previous World Cups for reasons that have nothing to do with sports, and maybe that shouldn't be surprising. It's not my intent to be divisive on a topic like this, so I deleted the tweet."
Wahl was also involved in a separate Twitter spat after he questioned why Uruguay's kit boasts four stars above the badge. Brazil and Germany have five and four stars respectively, symbolizing the number of World Cups they have each won, while England's solitary star above the three lions is a reminder of their 1966 triumph.
"We haven't talked enough about how lame it is that Uruguay's 4 stars above its badge include 2 for Olympic titles. Come on, guys," he tweeted.
"It's basically the same as the University of Kansas putting up banners for its Helms Foundation national basketball titles as if they were the same as NCAA titles. "
Uruguay won the inaugural World Cup in 1930 and then repeated the feat in 1950, but their four stars include the two Olympic titles they won in 1924 and 1928, which were where recognized by FIFA as genuine world titles.
"Uh, Grant. That's FIFA. Please talk when the US have one," replied Juan Arango, a commentartor for Al Jazeera English and a host on Beyond the Pitch.
Others opted for a more satiric response.
Ironically, three stars featured on U.S. Soccer's badge from 1995 until it was replaced by a new version in 2016. The stars, however, had no relation to any sporting achievement and were widely understood to be a nod to the American flag.
The crest on the U.S. Women's team's shirts, however, still boasts three stars in tribute to the three World Cups they have won.