Sia's a Grandmother Now—And She's Channeling Her Inner Kris Jenner
Singer Sia is taking a page out of Kris Jenner's book and insisting her grandkids call her "lovey." She opened up about the term she wishes her brand new grandbabies would call her in an interview with Zane Lowe on Apple Music Tuesday.
This will be news to those who didn't even know Sia, age 44, had children of her own. The musician adopted two sons who were getting too old for foster care in 2019, and the youngest just welcomed two children.
"I'm just immediately horrified. No, I'm cool," she told Lowe. "They call me Nana. I'm trying to get them to call me Lovey, like Kris [Jenner]. I'm like, 'Call me Lovey.'"
Jenner settled on the name lovey after deciding she didn't want to be called "grandma." She revealed the unique name in a 2013 interview with People. "They call me Lovey and Bruce [now Caitlyn Jenner] is Grandpa," Jenner explained. "At first I was Grandma, and all of a sudden I didn't like the way that sounded. My mom had a friend called Lovey and I thought that was the cutest name."
It's become a staple in the Kardashian family, and Jenner even sports a stylish necklace with the name sometimes.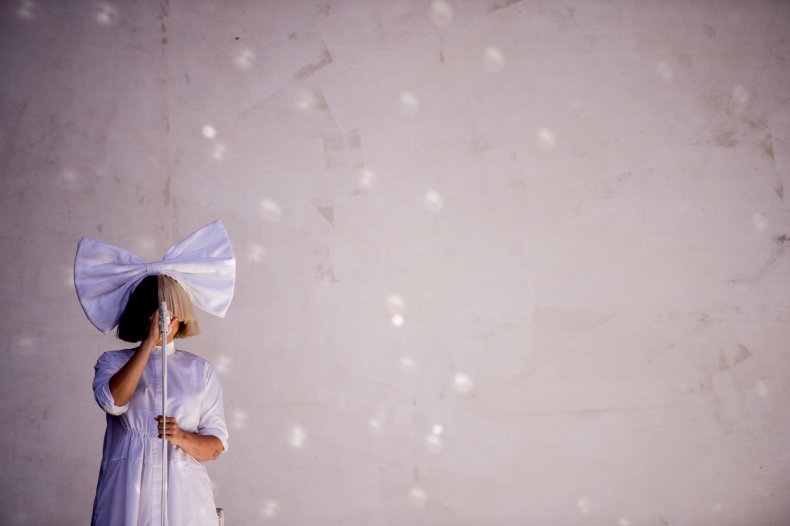 The matriarch of the Kardashian family now has 10 grandchildren, some of whom, like North West, are already famous in their own right.
Sia, on the other hand, has kept her children and grandchildren out of the spotlight. She explained the foster system has giant pitfalls, and her sons are working through years of trauma. "Both of them have been through trauma programs since I adopted them," she said. "One recently came out, and he's just blossoming and is the light of my life. I love him so much. And the youngest is right now in trauma processing."
She continued to compare it to her own trauma. "I really pray that he can manage because it took me until I was 41, I think, to deal with my early developmental trauma," Sia shared. "I don't want that for them, but you can't force anyone. Trauma has to come out when you're in a safe environment when you're ready—psychologically ready. So, I'm just trying to do my best for them."
The musician confirmed she'd adopted the two 18-year-old boys in May during a SiriusXM interview. Both are now 19.
Newsweek reached out to Sia via Crush Music for further comment on why she prefers to be called lovey, but didn't hear back in time for publication.