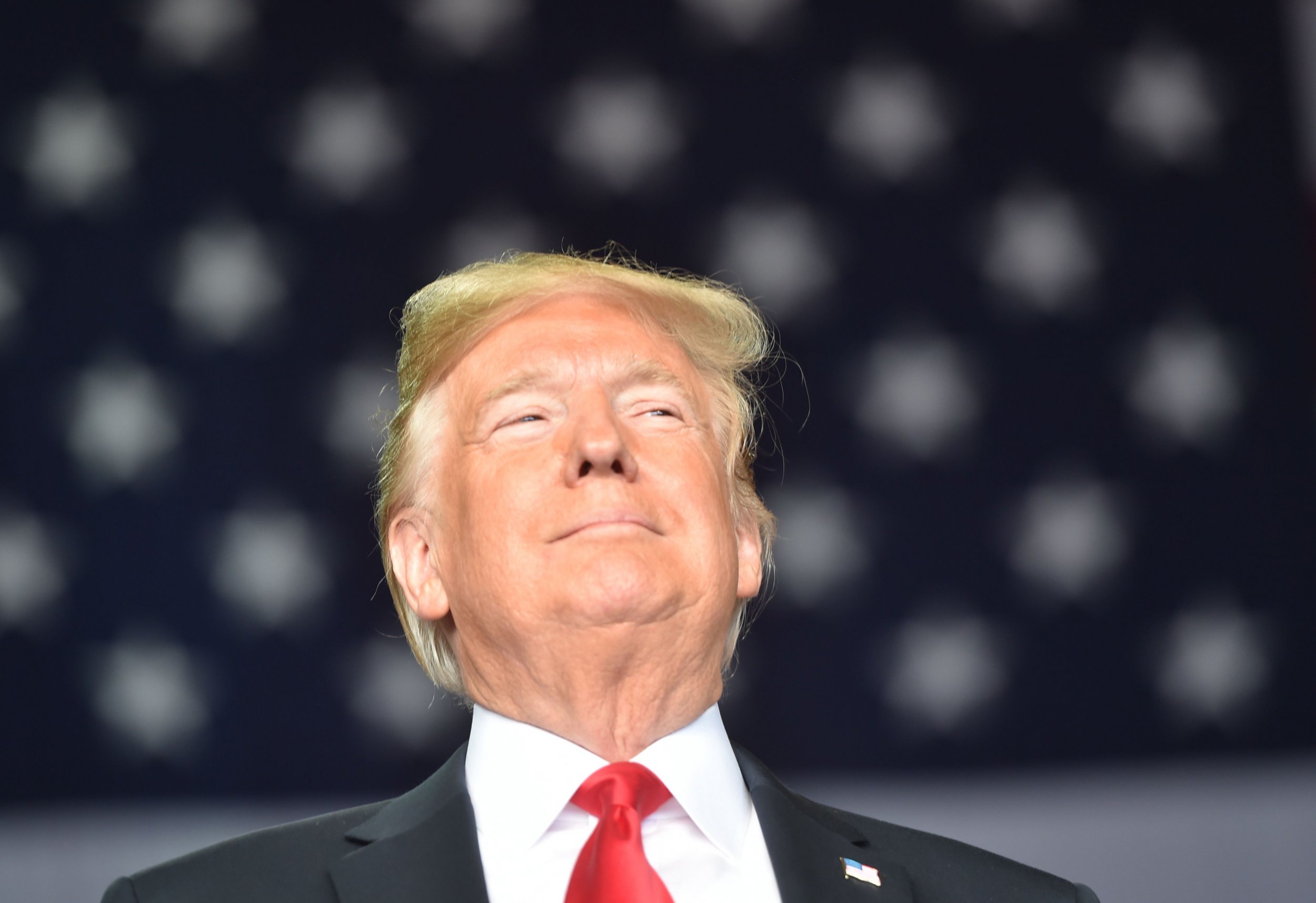 Seventy-four years after siblings Rachel Epstein and Leon Malmed witnessed French police officers take their parents away, destined for Auschwitz, Donald Trump was elected president of the United States. A shocking victory that conjured up strikingly different sentiments in the two siblings.
In July 1942, under the instruction of German authorities, the French police force known as the Gendarme rounded up more than 11,000 Jewish people in Paris over two days. When news spread of the mass arrests, a neighbor urged Rachel and Leon's father, Srul Malmed, to take his family and leave the small town of Compiègne, France. He'd already been ordered to put a sign on his business, declaring its Jewish ownership and Jews were confined to certain park benches. But, Srul thought the police had no reason to be interested in a family of four living a simple life.
Three days later, police officers arrived at the Malmed's apartment and arrested him and his wife, Chana, both Polish immigrants.
"It is my first memory," Leon told Newsweek. "It is about my only memory of my parents that I can remember."
Leon and Rachel never saw their parents again. Srul and Chana were put on a train to Drancy Internment Camp and then sent to Auschwitz Concentration Camp. Their mother either died during transit or was immediately gassed upon arrival, a discernable fact because she was never tattooed. Their father was alive in September 1944, just months before Auschwitz was liberated, but there's no record of what happened after or how he died, the siblings said.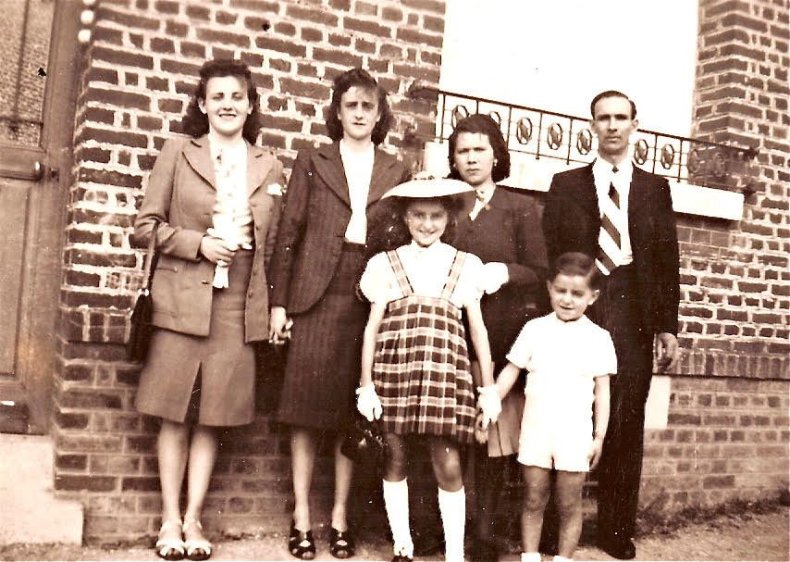 Rachel and Leon, both born in France, avoided being sent to the camps because at the time, the gendarme was only concerned with Jewish immigrants and they were French citizens. Their gentile neighbors, Henri and Suzanne Ribouleau, immediately took Rachel, 10, and Leon, four and a half, into their home. For the next three years, the Ribouleaus risked their lives and the lives of their two sons to keep Rachel and Leon alive.
"I really believe in my gut that if the Nazis came for us, Henri and Suzanne would have come with us," Rachel said. "They promised our parents they would watch us as much as possible and that's what they did. There's no word in the dictionary to describe those people."
After losing practically their entire family in the war, both Leon and Rachel emigrated from France to the United States, although their journeys occurred about 10 years apart. Today, the siblings actively tell the stories of their survival and of the brave family who saved their lives. While maintaining the strong bond they formed through tragedy as children, the views they hold as adults of Trump's America are far from unified.
Trump and Hitler
Leon, like so many others, never expected Trump to win the election and since the Republican candidate took office, he's drawn parallels between Hitler and the president.
Just as Trump gave nicknames to his detractors, critics of the president have dished out some of their own, as well. They've dubbed the president "Cheeto face," "Tweeter in Chief" and "Trumplestiltskin" to name a few, and treat him as if he's a joke, just as Leon remembered countries treated Hitler.
"I think a lot of people are taking [Trump] as a buffoon and he's not that dangerous, but I do not think that way because I've seen it happening, I've read a lot about it," Leon said. "If England and France and some of the countries in Europe had taken Hitler as a serious person and not as a buffoon then it would have been different. Nothing would have happened."
Decades after Hitler came to power and took over France by sowing division, Leon noticed a "great divide" in the country he now calls home, noting that the chasm is becoming "deeper and deeper."
"Of course, it's the occupant of the White House who doesn't do anything on a daily basis to fill that divide," he told Newsweek. "I have a feeling he wants that divide. It reminds me of Hitler's strategy or [Joseph] Goebbels's. They wanted that divide."
However, Rachel, having seen photos of Nazis ripping a breastfeeding baby out of his mother's arms, shooting him and throwing him against the wall, condemned any comparison between America and Nazi Germany or Trump and Hitler.
"Donald Trump is a street kid. He's not a politician, so he's rough, he's tough," she said. "Nothing like Hitler. You have to have lived through those things to compare. No one is taking children and putting them in the ovens and killing them."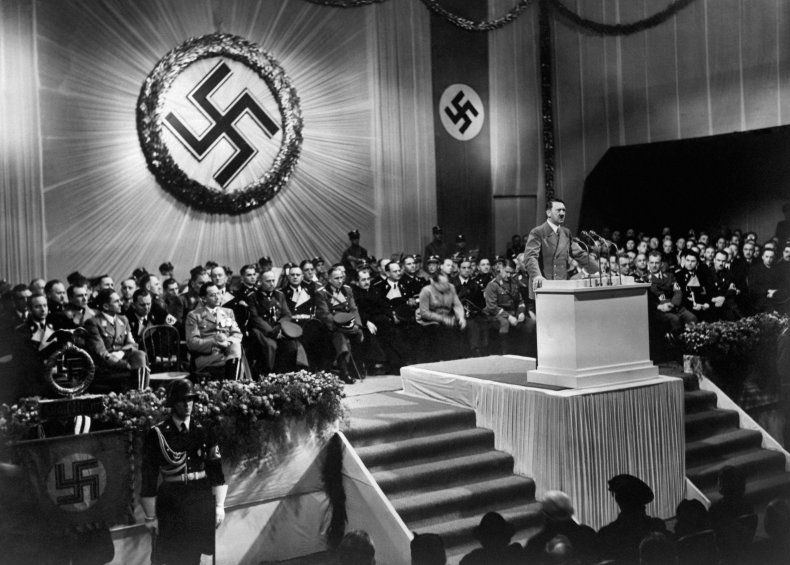 Rachel acknowledged Trump's uncouth rhetoric but she chalked it up to politics and identified a specific difference between Trump's speech and the Nazi leader's.
"Donald Trump did not say because you have brown eyes and black eyes, I want to destroy that race," Rachel explained. "Hitler said if you are a Jew, you have black hair and you look like the Jew, he wanted to destroy that race. There's no comparison."
Family Separation
As someone who had to wait seven months for a visa, Leon believes that immigration must be done legally and acknowledged that there are consequences for those who don't follow the proper channels. Consequences that may include being detained. But, as someone who had his parents forcibly taken from him, he excoriated Trump's no tolerance policy of separating children, who were brought to the United States illegally, from their parents.
"If you look at some of the articles about how Nazis separated children, it is similar, very, very similar," he explained. "You cannot punish these people by taking their children away."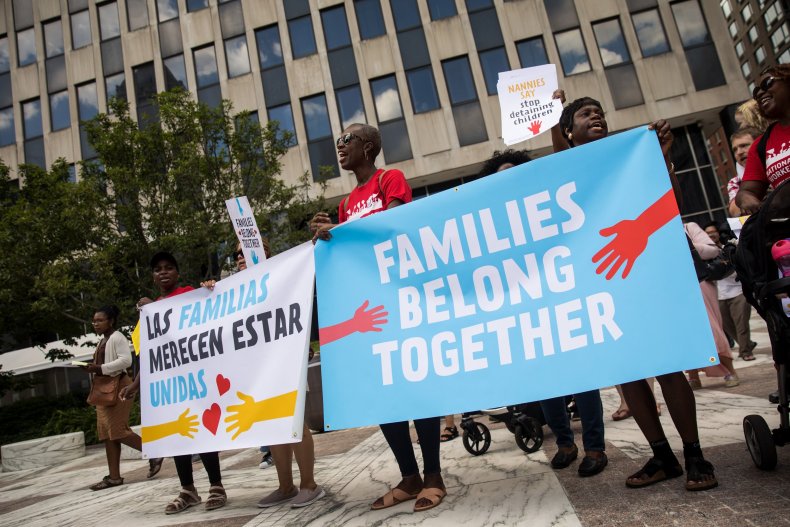 The Department of Homeland Security stated after undocumented immigrants are initially detained, children are sent to the Office of Refugee Resettlement (ORR) and adults are turned over to Immigration and Customs Enforcement (ICE). The decision to separate an estimated 2,000 children from their parents was met with outrage, but Homeland Security Secretary Kirstjen Nielsen defended the position on the basis that the children are well taken care of and any law-breaking adult who is sent to prison is separated from their children.
Leon sees a lot of his four-year-old self in the undocumented children coming to America, today. His parents rarely spoke French, preferring Polish and Yiddish, just as many undocumented immigrants in America feel more comfortable speaking Spanish than English.
Almost 80 years later, the trauma of witnessing his parents being taken away, never to be reunited again, stayed with Leon. A trauma, he reasoned, the children who were separated from their parents will also have to endure for the rest of their lives.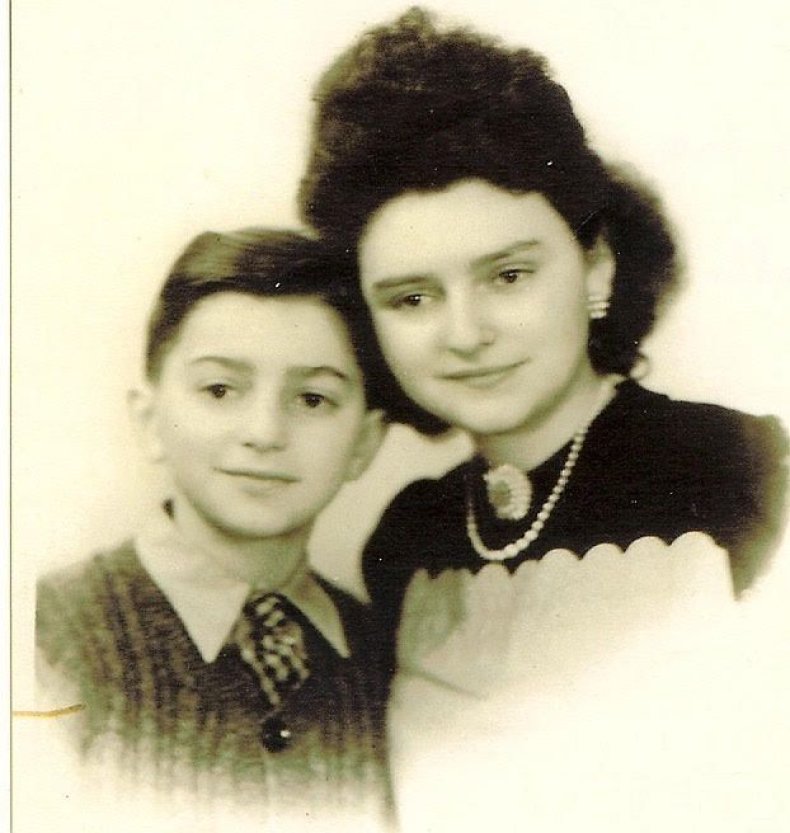 During World War II, boats filled with Jewish children turned up on America's shores. Children, sent by their parents who knew the only chance they had for survival was for them, as parents, to say goodbye. Many children coming to the United States today with their families are facing a similar certainty of death, but Leon argued there's a difference between sending your child to a better life and having your child taken away from you.
Rachel agreed that under absolutely no circumstances should children be taken away from their parents, knowing that the horror of losing hers turned her into a "zombie," unable to fully process the world around her. But, after witnessing the fate of children at the hands of the Nazis, she rejected any comparison between what she lived through and Trump's policy.
"These children were fed. When Hitler took away children, they died. How can you compare that?" she rhetorically asked. "If I had been taken away, I would never, never have survived the two days. My brother and I would have gone directly into the ovens. [The Nazis] couldn't choose us, we couldn't work, we couldn't do anything."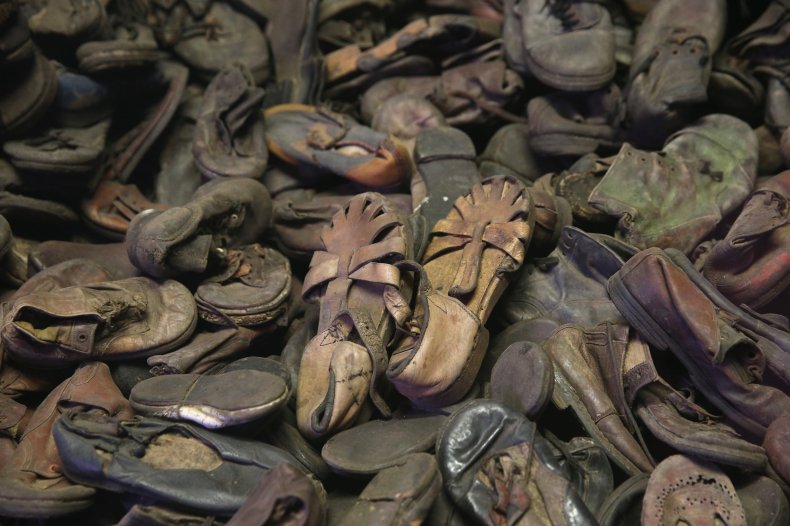 Rachel explained that her opinion wasn't formed by reading a book, it was formed by what she witnessed with her own eyes. "That's where you have to take it from," she said. "From people who have seen this happening."
The Resistance
During the Nazi occupation of France and the Vichy government's collaboration with Hitler's regime, some of the French people, bound and determined to fight back against the totalitarian ruler, formed the Resistance. Members forged identity papers, hid Jewish children in safe homes and smuggled people safely across the borders of France.
Today, those who oppose Trump's policies and the GOP as a whole, often identify themselves as the Resistance, a comparison that Rachel considers entirely unfair.
"They don't have the education," she said. "If people really knew the story. If they talked to people like me who went through this. How can people compare who did not have that education?"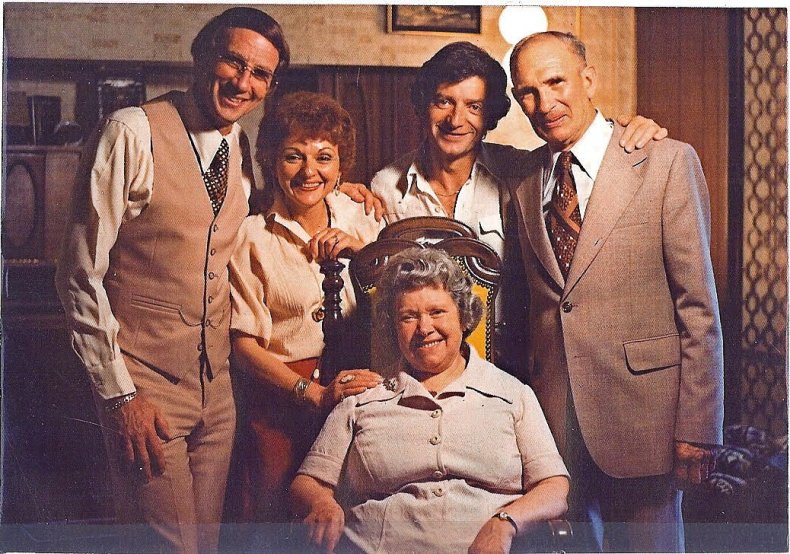 Since his inauguration, Trump's detractors have organized marches and protests, circulated information on social media and spoken out against his policies and rhetoric. Resistance, Leon learned, that is necessary to engage in while there's still time.
"When the Germans occupied France, it was too late. It was over. There was no way to resist," he explained. "So, when I see a bad person, let it be in a company, let it be in a marriage, let it be in government, it is important to resist. To think that us as an individual have some power."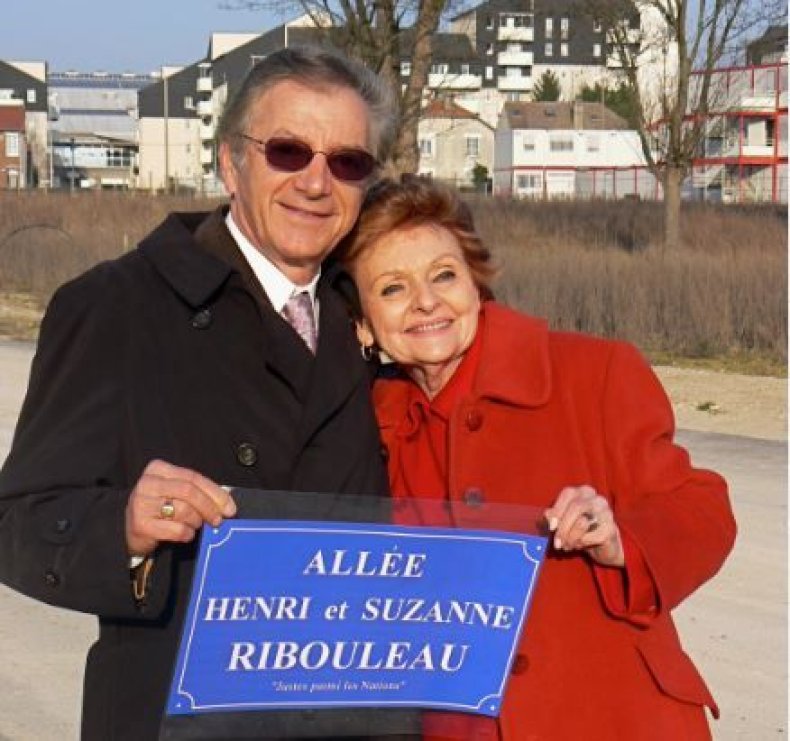 While Rachel and Leon share starkly different opinions on Trump and America as they see it today, it has done nothing to diminish the love they share for each other. However, when it comes to others on opposite sides of the political spectrum, they both have experienced difficulty finding common ground.
"I thought I lived in a democratic country," Rachel said. "You could have different opinions and I respect you for your opinion and I would like you to respect me for my opinion. But, you don't have that. It's not a good time now."