Sick People in Venezuela Are Taking Dog Medicine Because Pharmacies Are Empty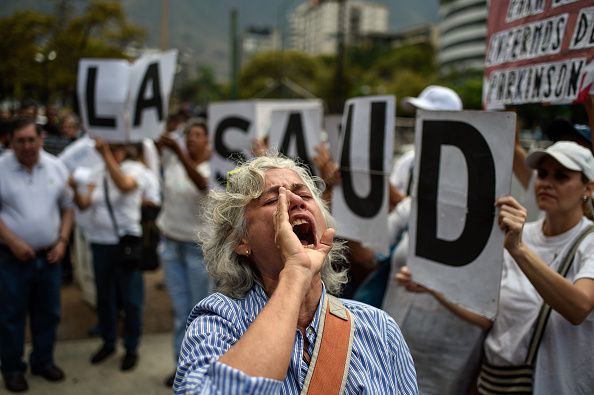 As Venezuela's humanitarian crisis deepens, desperate people are using medicine made for dogs.
Pharmacies are empty, the country's healthcare facilities are crumbling and prices on the black market are prohibitively high, so pet medication is sometimes the only thing attainable for people in need of antibiotics and other medications.
The reports of people using pet medication to treat serious and chronic illnesses come after numerous reports of people using witch doctors and traditional healers to treat serious illnesses like cancer that require modern medicine. Others describe medical flea markets that sell medicine smuggled in from neighboring Colombia.
The Pharmaceutical Federation of Venezuela estimates that there is a shortage of around 85 percent of all medicines in the country. Illnesses such as measles and diphtheria have returned due to a lack of antibiotics and basic vaccines.
"People in Venezuela are fleeing an agonizing situation that has transformed treatable health conditions into matters of life and death. Basic health services have collapsed and finding essential medicine is a constant struggle, leaving thousands with no choice but to seek health care abroad," said Erika Guevara-Rosas, director of Amnesty International in the Americas, said in a statement last month.
"Inaction is not an option. The international community and the Venezuelan State must start cooperating immediately to defuse this explosive crisis."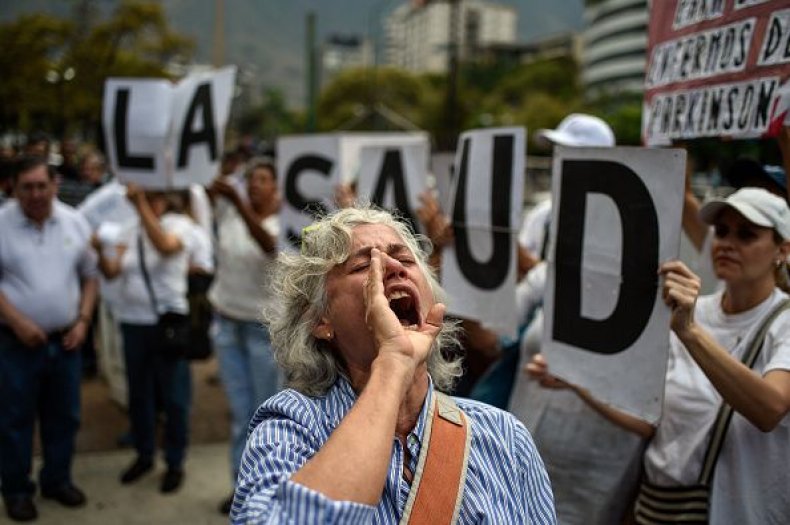 Around 1 million people are estimated to have fled Venezuela to Colombia in the past two years, according to the Washington Post citing the International Organization for Migration.
"Access to basic health care has declined precipitously in Venezuela. One-fifth of the country's medical personnel have fled the country in the past four years alone," the Council on Foreign Relations wrote.
But Venezuela's increasingly dictatorial leader Nicolas Maduro refuses to acknowledge that his country is facing a humanitarian emergency. In response, doctors in Venezuela have staged frequent protests, asking the World Health Organization to play a more active role in addressing the issues and calling the health crisis in the country a "holocaust."