Fox Channel Blurs Out Breasts on Picasso Painting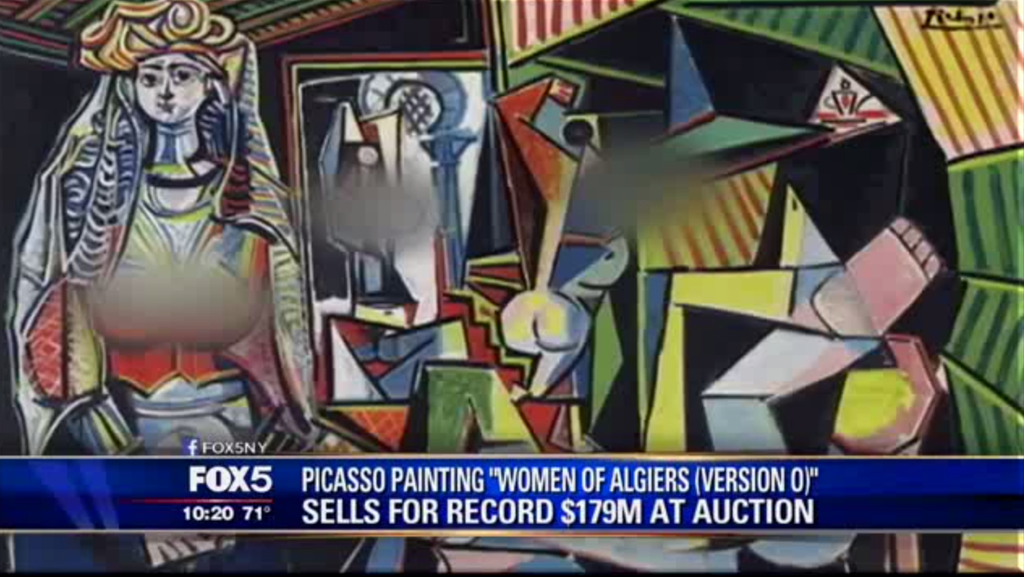 The Women of Algiers (Version "O"), a painting by Pablo Picasso, became the most expensive work to ever sell at an auction this week. Sadly, some TV viewers of a New York affiliate of Fox were treated to a blurry, G-rated version.
The painting, which sold for $179.4 million at Christie's auction house in New York on Monday night, shows several female figures in the Cubist style, including several pairs of breasts and a couple of errant nipples. Fox 5, the Fox affiliate in New York City, obscured three pairs of breasts and covered up two nipples with a news banner at the bottom of the screen.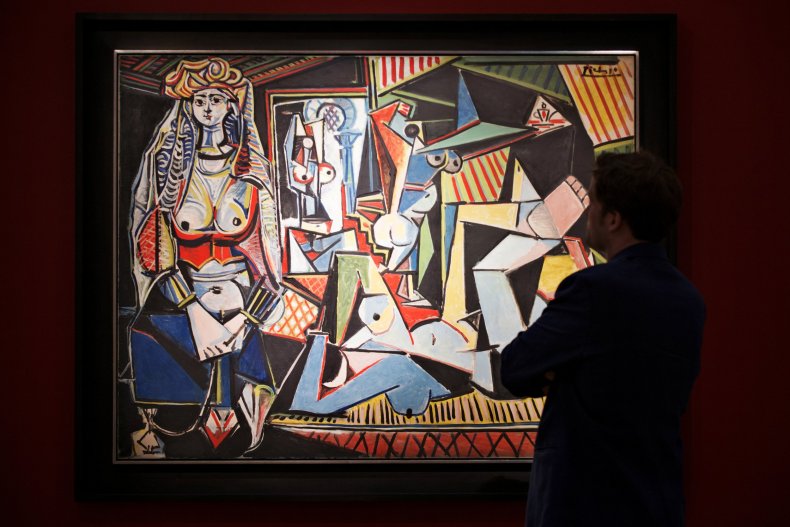 The decision by Fox 5 to blur part of the female anatomy was blasted by Jerry Saltz, senior art critic for New York magazine, who took to Twitter on Wednesday night.
"How sexually sick are conservatives & Fox News? They blurred parts of the Picasso painting," he tweeted, adding the hashtag #SickMinds.
On Thursday morning, Fox 5 addressed the controversy, saying the blurring was done by a producer on the night crew. In response to the ridicule on Twitter, the channel showed the full, unblurred version.
The 1955 painting, which Picasso began in 1954, was sold after 11 minutes of bidding, the BBC reports. The final price, including a 12 percent commission fee, was $179.4 million, beating the previous world record of $142.2 million set in 2013 by Francis Bacon's painting Three Studies of Lucien Freud. The final price for The Women of Algiers (Version "O") far surpassed the original estimate of $140 million.