New 'Jihadi John' Was Brainwashed, Sister Testifies to Parliamentary Committee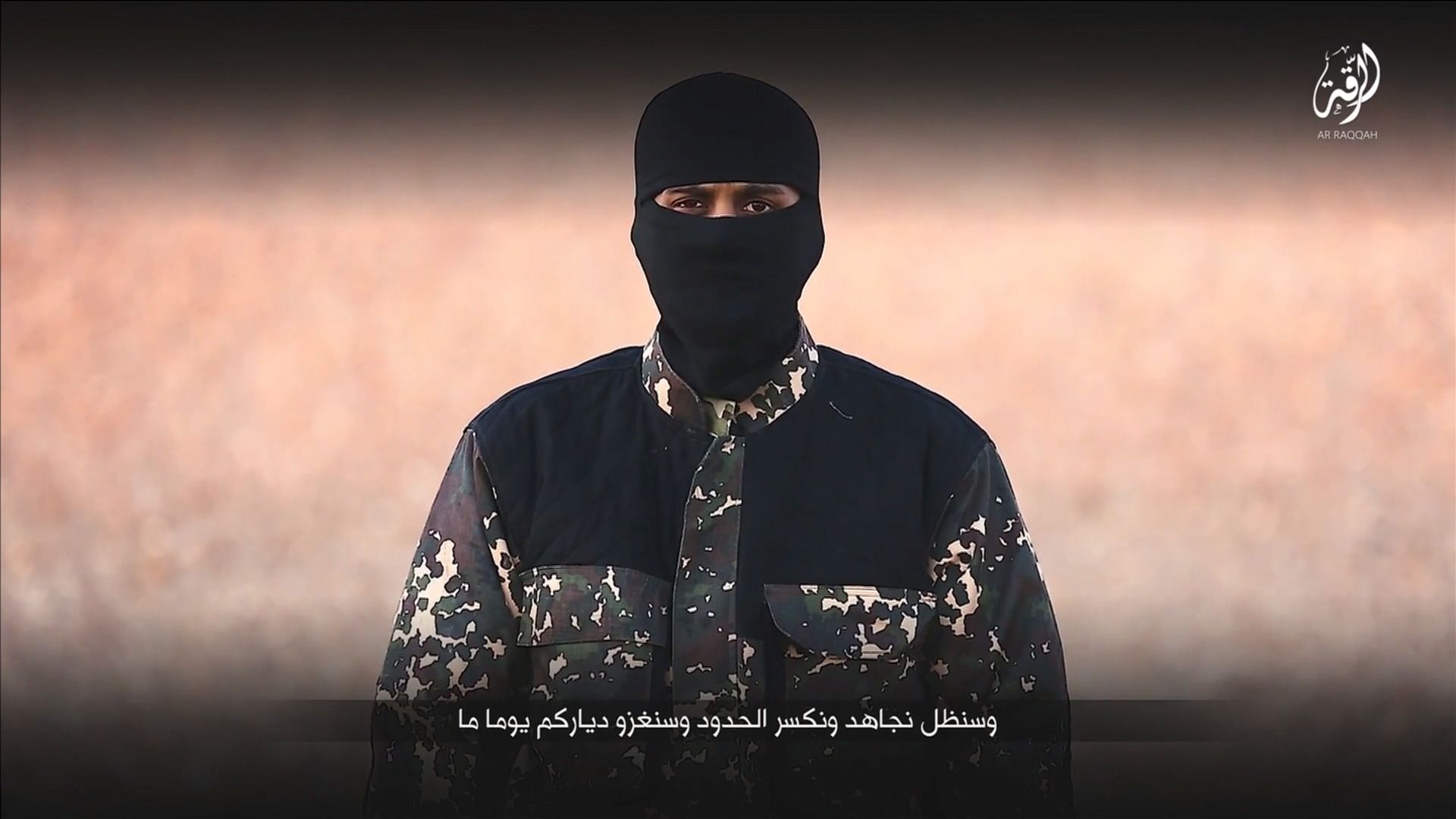 Konika Dhar, the sister of the Islamic State (ISIS) militant suspected of appearing in the radical group's latest propaganda video, testified to a British parliamentary committee on Tuesday about how her "brainwashed" brother kept the family "in the dark" about his radicalization for years.
"It was done, not so much in secrecy, but we were left in the dark, with his journey to becoming who he is today," she said. "I myself had very little knowledge at the time… the organizations he was involved in, who he was involved with. It was quite shocking."
Konika Dhar's 32-year-old brother Siddhartha Dhar, who now goes by the name Abu Rumaysah, travelled to Syria in 2014.
The 29-year-old Hindu law student, speaking before the Home Affairs Committee at the Houses of Parliament, said that she only discovered her brother had been fully radicalized when someone showed her a photo of him on television.
"I did not recognize him. He had changed so much, I mean physically, his demeanor, his speech," she said.
"He had been brainwashed," she had said earlier. "All I can say is the memories I had with him are not what I see of him today. He was fun-loving, very laid back, very easy-going, very friendly with everyone."
While she refused to answer a number of questions relating to her brother's private life, such as his A-level results and how her family could have acted to prevent his departure to Syria, Konika Dhar said that there were warning signs that he would take this radical path.
"He was quite happy keeping his private life private and we were quite happy to respect that about him," she continued. "There was very little that he would let on. I think there were signs that there was not something right with his personality."
British authorities are still attempting to confirm the ISIS militant in the video, which shows the execution of five alleged British spies, was indeed the Muslim convert. Yet, his sister told the committee that she cannot come to terms with the possibility of him being in the video, adding that she doesn't "know who Abu Ramaysah is," she still loves Dhar and wishes for his return to Britain.
"The way I see it is that I don't want to give up on him. I said that I wanted him home as I am determined to have him home as the person I remember."
Dhar lived in Walthamstow in east London and once owned a bouncy castle rental company. He was an associate of the radical cleric Anjem Choudary and travelled to France and on to Syria in September 2014 after having his passport taken by British authorities when he was arrested for extremist offenses in the same month. Once in Syria, Dhar penned a comprehensive guide to the militant group's self-proclaimed caliphate.