Two Queens Women Plead Guilty in ISIS-Inspired Bomb Plot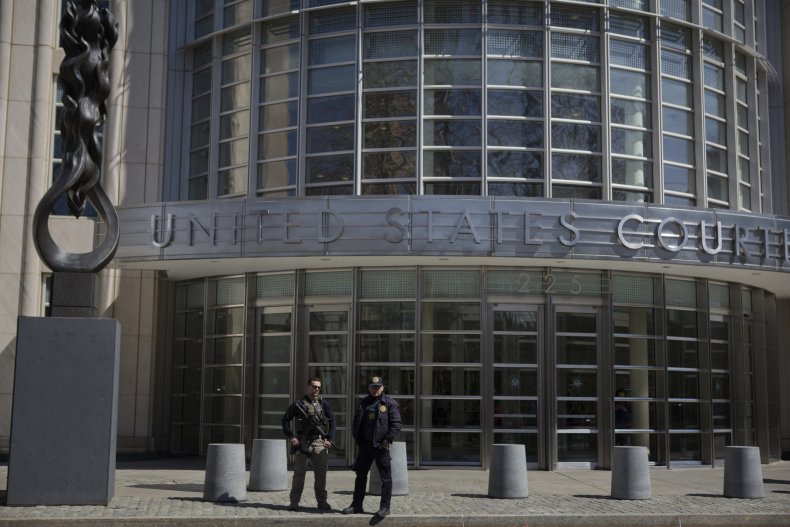 Two Queens women have pleaded guilty to plotting to construct a bomb that would eventually be used in a terrorist attack, federal prosecutors in New York announced on Friday.
Asia Siddiqui, 35, and Noelle Velentzas, 31, both U.S. citizens and residents of New York's second-largest borough, began their bomb-making venture in 2013 and carried on for approximately two years, teaching each other chemistry and electrical skills in addition to reading up on previous terrorist incidents, the Justice Department said. The women are said to have been acting in furtherance of radical Islamist beliefs.
"In an effort to implement their violent, radical ideology, the defendants studied some of the most deadly terrorist attacks in U.S. history, and used them as a blueprint for their own plans to kill American law enforcement and military personnel," United States Attorney Richard P. Donoghue said in a press release. "Thanks to the tireless work of law enforcement, they were stopped before they could bring their murderous plans to fruition."
The pressure cookers used in the Boston Marathon bombing and the devices used in the Oklahoma City and 1993 World Trade Center attacks were among the methods discussed by the women as they sought to better understand how successful terrorist attacks were previously carried out.
According to the Justice Department, Siddiqui sent written submissions to a jihadist magazine edited by the now-deceased al-Qaeda in the Arabian Peninsula (AQAP) operative, Samir Khan. The department said that Velentzas praised the September 11 terrorist attacks and expressed her belief that carrying out a suicide attack secured one's placement in heaven. She is also quoted as saying "you go for the head" when targeting government officials during a terrorist attack.
In a poem submitted to the AQAP magazine, Siddiqui wrote that there is "no excuse to sit back and wait—for the skies rain martyrdom."
Velentzas has also declared that she and Siddiqui are "citizens of the Islamic State," according to the FBI.
Upon their arrest in 2015, law enforcement officials discovered "propane gas tanks, soldering tools, car bomb instructions, jihadist literature, machetes and several knives" at their residences.
In a press release published around the time of the arrests and seizure of bomb-making materials, the FBI released further information detailing the pair's desire to carry out an attack on U.S. soil.
"Velentzas, asked whether she had heard the news about the recent arrest of a former U.S. airman who had attempted to travel to Syria to wage jihad, stated that she did not understand why people were traveling overseas to engage in jihad when there were more opportunities of "pleasing Allah" in the United States," the statement read.
The Justice Department said that both women face up to 20 years in prison.