In 'Side Effects', Escaping the Mind's 'Poisonous Fog Bank'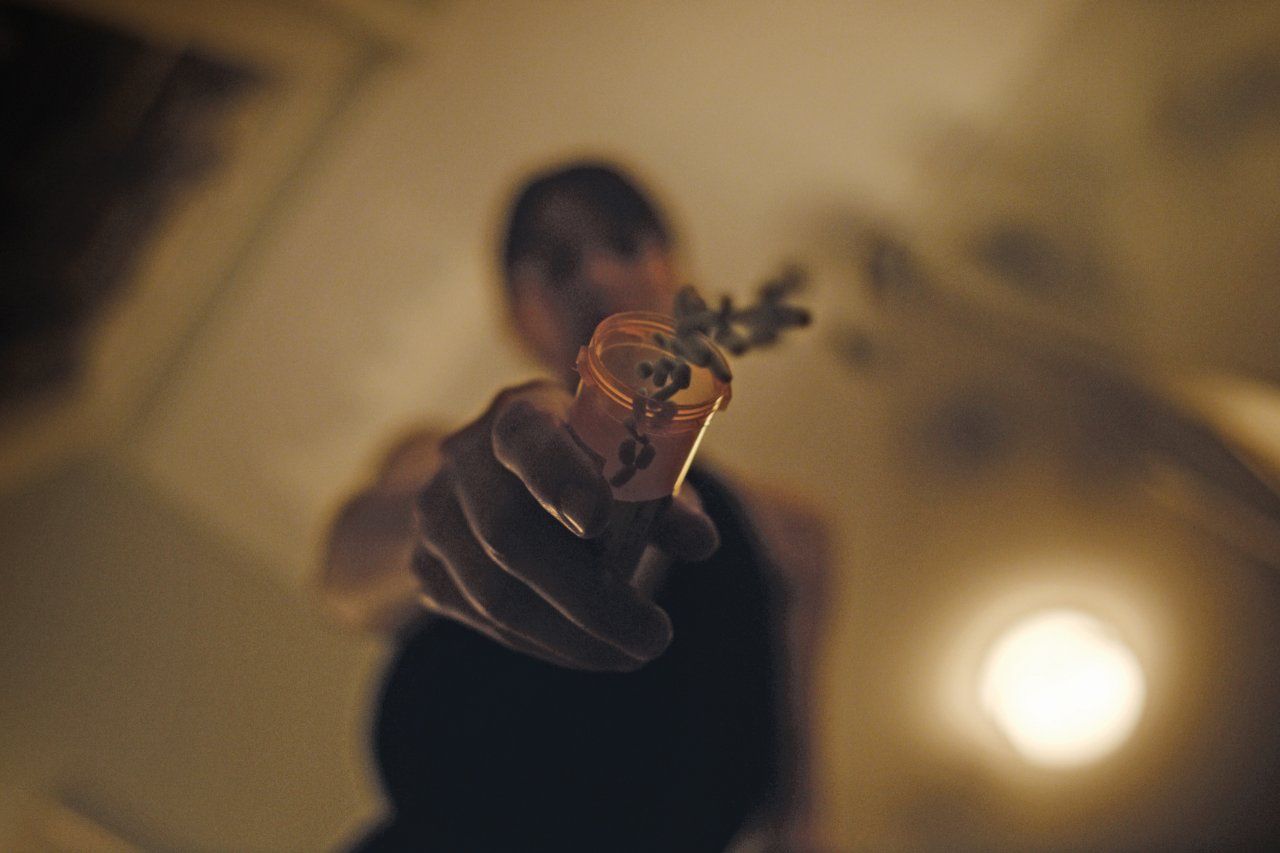 In Side Effects, an intense and subversive new thriller from director Steven Soderbergh, Rooney Mara and Jude Law look set to do for psychiatry what Glenn Close and Michael Douglas did for infidelity in Fatal Attraction: make you think twice about brief encounters that end in an endorphin rush.
But what's even more remarkable is that depression can be portrayed dramatically on screen while being played medically straight. "Rooney's depression, as it's depicted, is incredibly realistic," says forensic psychiatrist Sasha Bardey, one of the movie's coproducers. "She really captured the complaints of someone who is depressed, the change in physical appearance, the change in nonverbal communication, the way she holds her head, her body."
Nothing seems to free Mara's character from the "poisonous fog bank," as she calls it, slowly suffocating her as she cycles through different antidepressants and struggles with suicidal thoughts. Out of options, her overworked psychiatrist (Jude Law) tries a new drug on her: the entirely fictional Ablixa, which promises "to take back tomorrow." And Ablixa really does seem to fix Mara, but it takes a lot more in the process. "We built a roller-coaster ride in someone's medicine chest," says Scott Burns, who wrote the movie's screenplay.
What makes this ride so gripping is that Mara's fate is the nightmare of every patient, psychiatrist, and drug manufacturer. "We spend a lot of time on the boundaries between professional and unprofessional behavior," says Bardey. "The ethical issues are what make this movie interesting."
Even levelheaded Law ends up begging a former colleague for a prescription for Adderall, so overwhelmed is he by the scale of disaster, the cascade of second-guessing, and his need for focus to solve a mystery that threatens to engulf and destroy his life.
The film arrives as psychiatry—at least according to some in the field—needs to confront its own demons. At last year's annual meeting of the American Psychiatric Association, British psychiatrist David Healy said his profession was committing suicide by ignoring its incestuous relationship with the pharmaceutical industry. Others, such as Harrison Pope, professor of psychiatry at Harvard Medical School, say the crisis is not with pharma but with the multitude of people—regular doctors and not just psychiatrists—who casually prescribe ineffective drugs, and continue to do so when they are clearly not working.
These issues and more suffuse Side Effects, but the movie resists the path of polemic. "Drugs have gotten phenomenal," says Bardey, and they help people "much like Rooney's character, who are suffering terribly and needlessly." They just don't work for everyone, which is a problem for a quick-fix society—and especially one, as Burns puts it, that has "declared war on sadness."
It's too easy to blame the pharmaceutical industry or medicine when, he says, people "have a hard time discerning between depression—which is a persistent debilitative state—and sadness, which can be a very well-reasoned response to the events around you."