Sidney Blumenthal: Trump's Gettysburg Address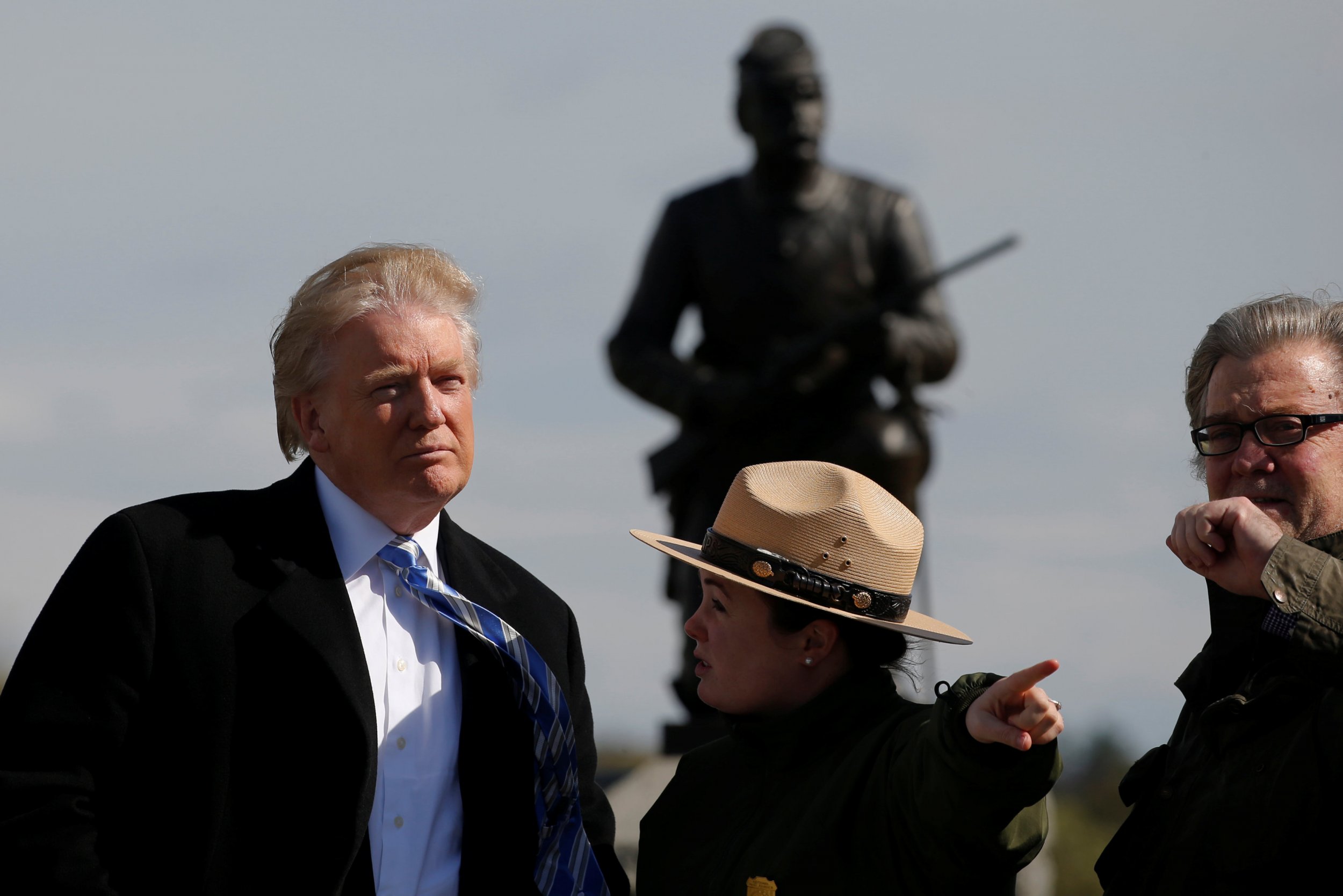 Four polls and seven news cycles ago, our dishonest mainstream media brought forth on these television channels a totally rigged system, conceived in corruption and dedicated to the proposition that the least racist man you've ever known who should have won the Emmy for The Apprentice is created unequal.
Now we are engaged in a great locker room talk, testing whether that nasty woman, or any 11 or 14 liars so conceived and so dedicated, can long endure.
We are met on a great new hotel. We have come to dedicate a portion of that hotel, as a really, really amazing place for those contractors who here were unpaid so that that truly great hotel might live. It is altogether fitting and profitable that we should do this.
But, in a larger sense, we cannot dedicate, we cannot consecrate, we cannot hallow this hotel. The undocumented workers, living and dead, who struggled here have consecrated it far above our poor power to add or detract from my taxes.
The world will little note nor long remember what we paid in taxes, but it has already forgot what those losers did here. It is for us, the winners, rather, to be dedicated here to the unfinished work that they who were not compensated here have thus far so nobly advanced.
It is rather for us to be here dedicated to the great task remaining before us—that from these bad hombres we take increased devotion to that luxury brand for which they gave the last full measure of devotion; that we here highly resolve that these hombres shall not have been such losers in vain; that this nasty woman, under God, and nobody can compete with God, shall have a new berth in prison; and that branding of the Donald, by the Donald, for the Donald, shall not perish from the Earth.
Sidney Blumenthal is the author of A Self-Made Man: Volume I, the Political Life of Abraham Lincoln 1809-1849.