Sidney Harman on Cancer, NEWSWEEK, His Legacy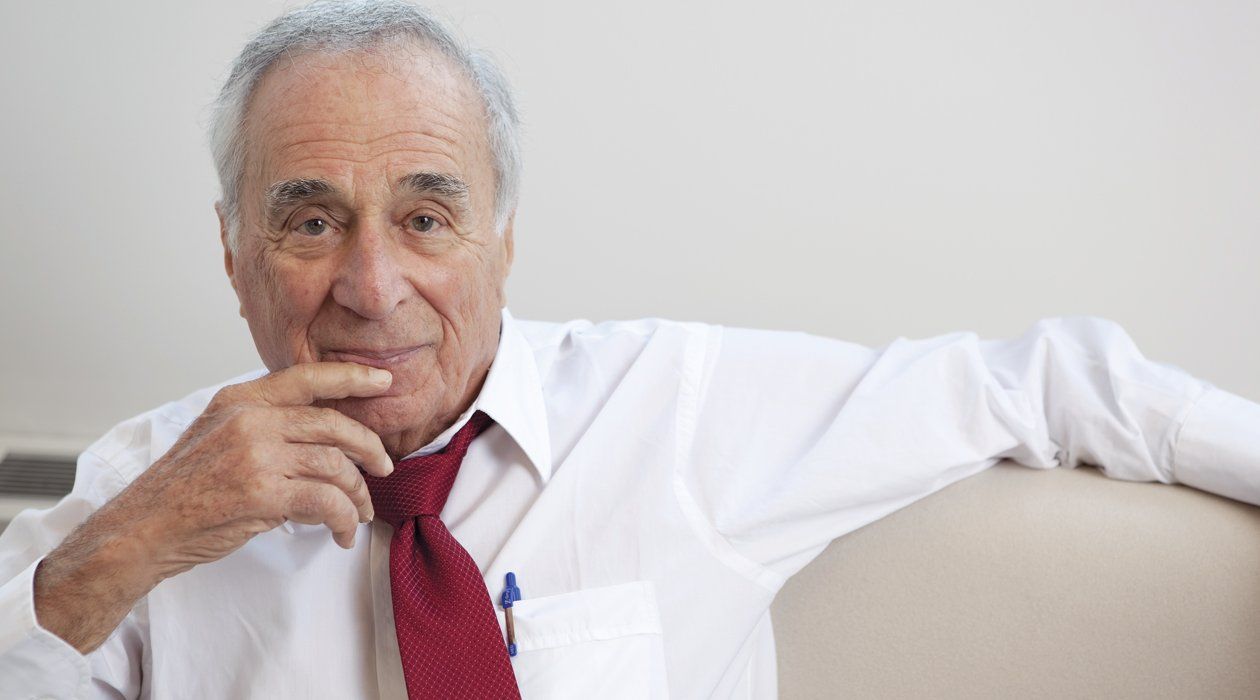 Several weeks before his death on April 12 at age 92, NEWSWEEK's executive chairman, Dr. Sidney Harman, penned this My Turn column about his determination to beat cancer. Though that was not to be, his final column captures the spirit of this man who revolutionized the audio industry and, in his last year, set out to do the same for journalism.
I have just learned that I have acute myeloid leukemia, or AML. I don't like it, but as the adage reminds us, "It sure concentrates the mind."
Years ago, the great judge Learned Hand revealed his fantasy. The Colosseum in Rome, every inch crowded with admirers, a galaxy of historic figures, assembled to speak his praise. As Voltaire came to the podium, a voice was heard from the deepest recess of the Colosseum: "Sit down, Voltaire—we want to hear from Learned Hand."
My fantasy? To tell my side of this struggle. No ignoring the awful threat, yet there are poetic ironies. What may save me is a combination of youthful enthusiasm, love, and, believe it or not, old age.
I have learned that, were I 30 or 40 years younger, I'd be a goner. Those damn, unhappy white blood cells, called the "blasts," would simply eat me up—and fast! My many years give me an inexplicable and even exhilarating advantage.
Fortunately, I am also buffered by—get ready—my "good health." You know all the jokes to the effect of "If I had known I was going to live this long, I'd have taken better care of myself." Well, I really have. I love to exercise—every single day. I love to golf whenever I can joyously steal the time. And I love to work, to write, to read, to listen to my music, and to show off for my family and my friends. Want a little Shakespeare? The kid is ready.
The early Romans knew what they were talking about. "A sound mind in a sound body." If you can't have both, the first will take you a long way.
I have known many cancer victims—friends and family. Without exception, each has declared, "I'll beat this thing." They meant it, but for them that consisted of placing everything else on hold to face down the dragon. I have a different view. I have told the dragon to go stand in the damn corner. I have important stuff to do.
Yes, I will be absolutely respectful of the medical protocol I have been placed on. I have a superb group of doctors, but I can respect and ignore that protocol simultaneously. While I accept the "gentle" chemo they prescribe, I will be preparing my lectures at the University of Southern California or studying NEWSWEEK's latest operating results—or reading, or listening to music, or mentally practicing my imagined elegant golf swing. When I took NEWSWEEK on, I set aside work on my book Geezer Golf. This is a hell of a good time to finish it.
And NEWSWEEK has given me great new life. It will participate actively in the renewal and reinvention of media. It may well lead the revolution.
My family successors and I are committed to the future of the magazine and to THE DAILY BEAST. They are solidly financed and will continue to be. I am convinced that I make significant business and intellectual contributions, but I know that the enterprise will move forward, if necessary, without me.