Newly-released text messages from Senator Mike Lee of Utah show that the senator urged top Trump officials to set up a meeting with attorney Sidney Powell before she joined Trump's legal team in its efforts to overturn the results of the 2020 election.
In texts to former White House chief of staff Mark Meadows, Lee referred to Powell as a "straight shooter" and advocated that she meet with former President Donald Trump to share the legal "strategy" she had been working on to help overturn Joe Biden's victory.
"Sydney [sic.] Powell is saying that she needs to get in to see the president, but she's being kept away from him. Apparently she has a strategy to keep things alive and put several states back in play. Can you help her get in?" Lee wrote to Meadows on November 7, 2020, according to messages obtained by the House committee investigating the January 6 Capitol riot and reported by CNN.
Powell was named to Trump's legal team on November 14, 2020, but the Trump campaign quickly distanced itself from her after she began promoting baseless election fraud claims.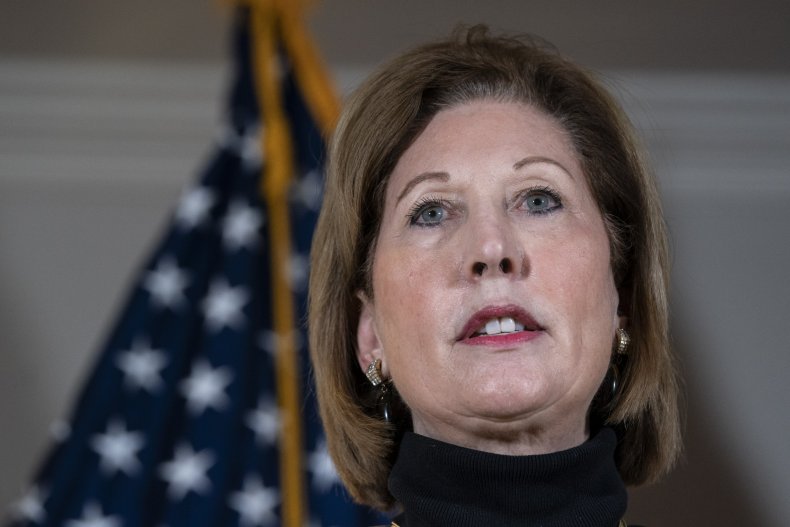 Just a week after Powell joined Trump's legal team, Trump attorney Rudy Giuliani issued a statement that Powell was "practicing law on her own" and was no longer a part of the team.
The messages from Lee to Meadows mirror the Trump campaign's sudden shift on Powell.
Ten days after Lee hosted an executive meeting with Powell as the guest speaker, he told Meadows that he was "worried about the Powell press conference."
"Unless Powell can immediately substantiate what she said today, the president should probably disassociate himself and refute any claims that can't be substantiated," Lee wrote on November 19, 2020, adding that "I kind of doubt" Powell would be able to "back up everything she said."
Days before, the Utah senator said he wanted Powell to meet with Republican senators to help bolster the idea that Trump should pursue available legal remedies suggested by Powell, who he suggested would be instrumental in forming "the right legal team."
"You have in us a group of ready and loyal advocates who will go to bat for him, but I fear this could prove short-lived unless you hire the right legal team and set them loose immediately," Lee said in a November 9, 2020 text message.
In a statement sent to Newsweek, Lee's office said the newly reported texts "tell the same story Senator Lee told from the floor of the Senate the day he voted to certify the election results of each and every state in the nation."
On January 6, 2021, the senator said that the Senate's only job in the election was "to convene, to open the ballots, and to count them. That's it."
Lee said he didn't publicly state objections to the results of the election because he "wanted to give the people serving in government in the contested states the opportunity to do whatever they felt they needed to do to make sure that their election was properly reflected."
"I spent an enormous amount of time reaching out to state government officials in those states, but in none of the contested states—no, not even one—did I discover any indication that there was any chance that any state legislature, or secretary of state, or governor, or lieutenant governor, that had any intention to alter the slate of electors."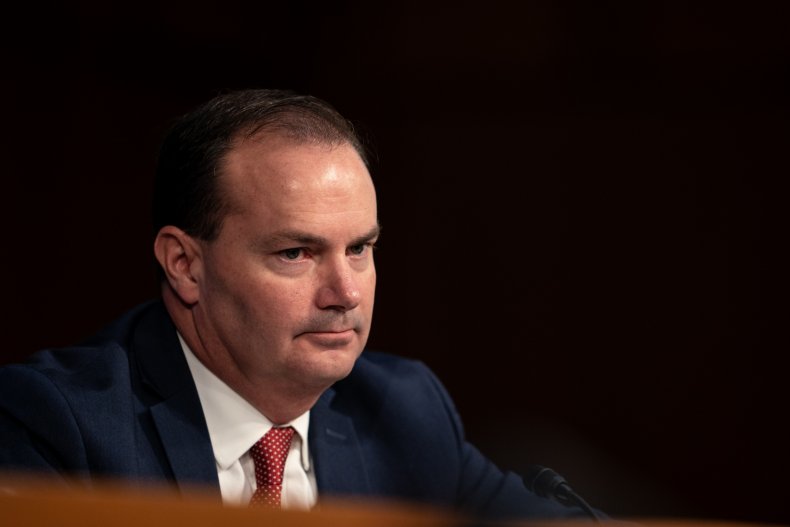 After expressing his concerns over Powell in November 2020, the senator nudged the Trump team to consider meeting with John Eastman, who became a legal adviser to the former president and who infamously implored Vice President Mike Pence to block the certification of the electoral college votes.
"John Eastman has some really interesting research on [audits]. The good news is is that Eastman is proposing an approach that unlike what Sidney Powell has propose could be examined very quickly," Lee told Meadows.
Last month, a federal judge in California alleged that Eastman "engaged in a criminal conspiracy to defraud the United States" by interfering in the U.S. electoral process.
"Dr. Eastman and President Trump launched a campaign to overturn a democratic election, an action unprecedented in American history," Judge David Carter wrote in the March 28 court ruling. "The plan spurred violent attacks on the seat of our nation's government, led to the deaths of several law enforcement officers, and deepened public distrust in our political process."
Newsweek reached out to Powell for comment.