Siege Nightmare: Ukrainian Fighter's Haunting Video on Agonies of Wounded
A Ukrainian fighter has described the nightmarish conditions of wounded soldiers inside the besieged Azovstal steel plant.
In a shocking video, he tells of rotting wounds, no bandages, and not even a drop of antiseptic.
The fighter - from the Azov Batallion - describes wounded soldiers suffering in agony without even basic medical necessities.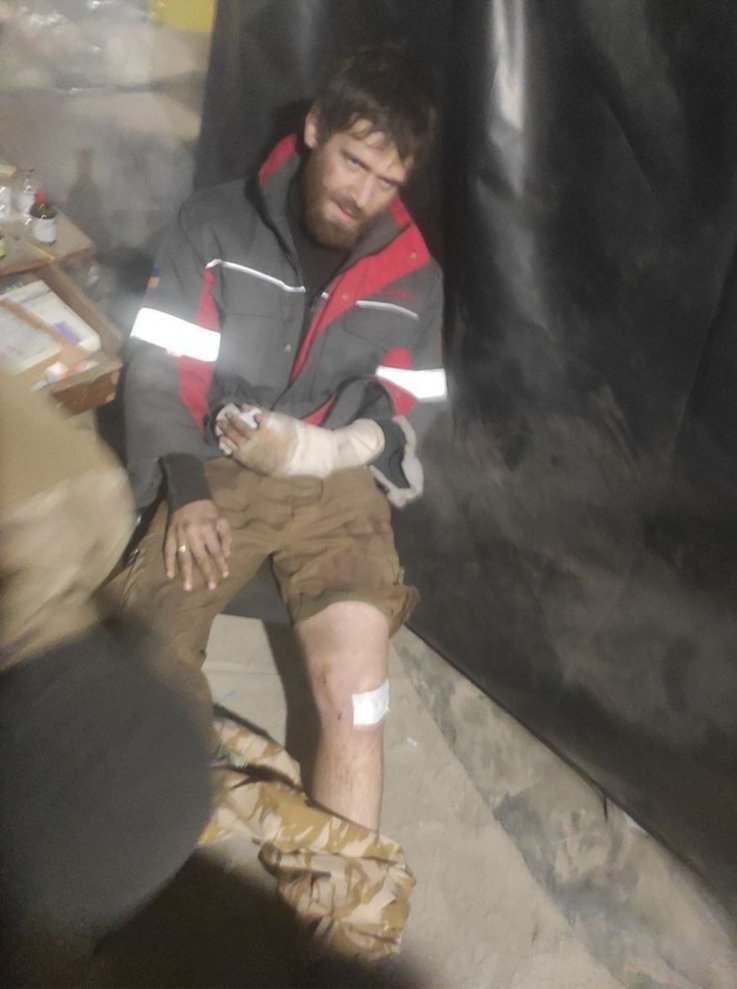 Wounded defenders of Azovstal plant in Mariupol in May 2022.
@idrozdil4308/Zenger
The footage was filmed at the Azovstal iron and steel plant in the under-siege Ukrainian city of Mariupol.
In the haunting video, the fighter says: "The wounded, who are in extremely terrible conditions, in conditions of complete unsanitary, do not have antiseptics.
"The fighters do not have bandages, they do not even have brilliant green or iodine."
Looking exhausted, he carried on: "We use alcohol for disinfection, guys' wounds are rotting. It's extremely sad.
"We need really qualified medical care, people need to be taken for medical treatment to clinics.
"I hope that the world community will finally wake up and take away our heroes, our wounded soldiers, who deserve to receive decent medical care after all."
Russian troops stormed the city on April 19 and destroyed large areas.
However, pockets of organized resistance fighters remain at the plant, refusing to surrender to the invaders' demands.
From February 24 to May 12, the total combat losses of Russian troops stand at around 26,650 personnel, according to the General Staff of the Armed Forces of Ukraine.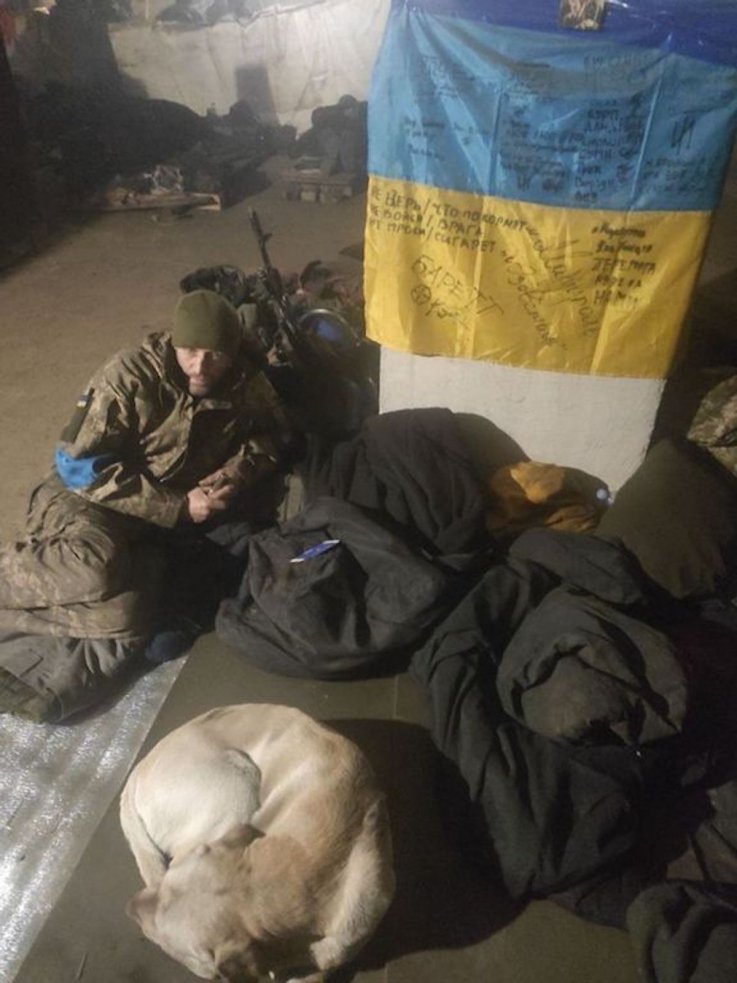 Wounded defenders of Azovstal plant in Mariupol in May 2022.
@idrozdil4308/Zenger
The Ukrainian military also claims that Russia has lost 1,195 tanks, 2,873 armored fighting vehicles, 534 artillery systems, 191 multiple launch rocket systems, 87 anti-aircraft systems, 199 warplanes, 161 helicopters, 2,019 motor vehicles and fuel tankers, 13 vessels, 398 unmanned aerial vehicles, 41 units of special equipment and 94 cruise missiles.
The update comes as Finland, which shares an 830-mile border with Russia, looks poised to join NATO.
Before Russia invaded Ukraine on February 24, a minority of Finns supported NATO membership. Now, a majority do.
And Sweden, which shares a maritime border with Russia, may also follow suit.
Russia - whose president, Vladimir Putin, has spoken out time and again against NATO expansion - has threatened both countries with consequences if they do indeed join the military alliance.
Despite Finland and Sweden having not yet joined the alliance, UK Prime Minister Boris Johnson has already offered security guarantees to both.
Meanwhile, on the ground, Ukrainian forces have been repelling Russian troops from around the besieged country's second-largest city, Kharkiv.
But both sides' forces appear to be locked in a stalemate in Ukraine's eastern Donbas region.
Elsewhere, the new authorities in the Russian-occupied city of Kherson have said that they plan to request formal annexation by Moscow.
Ukrainian President Volodymyr Zelensky has maintained that the war will only end when Ukraine recovers all its territories taken by Russia.
The invasion is now in its 78th day.
This story was provided to Newsweek by Zenger News.