Sierra Deaton Recalls Lifetime of Anti-Asian Racism in Viral Instagram Post
In the wake of the Atlanta spa shootings and following a rise in hate incidents against Asian Americans, singer-songwriter Sierra Phuong-Thao Deaton has spoken out about the racism she has experienced throughout her life.
Deaton, who found fame after winning the third season of The X Factor US as part of duo Alex & Sierra, detailed her experiences in a post on Instagram on Sunday that quickly amassed more than 100,000 likes.
Describing the post as "so difficult" to write, 30-year-old Deaton said: "I still don't think I have all the right words. But this is a start. I'm angry, I'm scared. I'm sad that for so long the people in my community have felt like the right thing to do is to be silent and not cause a scene. Including me. But I'm tired of people thinking Asians don't experience racism."
Deaton, whose mother is Vietnamese and father is British, was born in the U.S. and grew up in Orlando, Florida. In her Instagram post, she described the bullying she faced at school.
"Growing up, I told my mom to stop packing me kimchi and rice for lunch because everyone made fun of the smell," she wrote.
"I said my middle name was Marie so people would stop calling me Sierra "Fat Cow" Deaton. They said things like 'You can't be Asian, Asians aren't as dark as you and don't have tree trunk legs.'"
Deaton also recalled that while learning about the Vietnam War in school, she "quietly sat while people made fun of how weird the language sounded and how dirty and evil the Vietnamese are."
It didn't get any better when she became an adult, she said.
When she began pursuing a career in the music industry, Deaton detailed how the microaggressions and racist tropes about Asian women that were directed towards her during interviews that left her "feeling empty."
"Radio stations asking me my bra size, making fun of my name, asking me 'where I'm REALLY from,' if people I date get free happy endings, and more," she wrote. "I remember so many shows sobbing backstage and just having to wipe my face and walk out and fake a smile."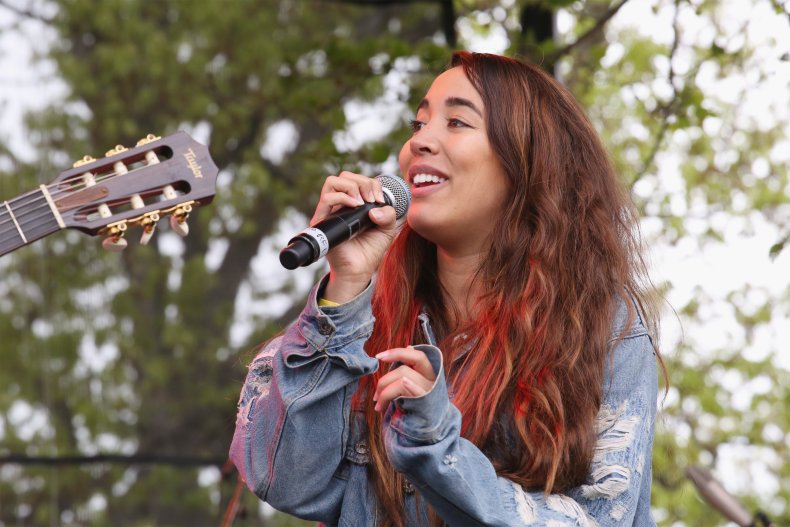 While her social media inboxes have "been full of racial harassment for years," Deaton said the abuse has also been physical.
"I've been physically and sexually abused and expected to remain quiet because Asian women are submissive. I was," Deaton said. "In 2020 I was punched in the face by a stranger."
Deaton said she "got notes on my door thanking me for bringing Covid back from Vietnam," prompting her to move.
"But all of that is NOTHING compared to those who have paid the ultimate price because someone 'had a bad day,'" Deaton added, referencing one law enforcement official's widely criticized remarks about the suspect in the spa shootings.
Eight people, including six Asian women, were shot dead at three Asian-owned spas in the Atlanta area on March 16, sparking further fear in the Asian American Pacific Islander community already on edge due to the rise in anti-Asian hate incidents during the pandemic.
"It is shockingly cruel to live in a world where our families could escape from a war torn country, seeking refuge to find a better life for their children, just to be killed in a business they built from the ground up," Deaton wrote.
"My community has been minimizing ourselves and our culture for too long in order to protect our lives. I know we aren't the only ones living in fear. There are so many other stories that need to be heard. I hope you are listening, not just to me, but to all communities living in fear because the color of their skin."
Deaton has been contacted for further comment.