Sierra Leone Grapples With Spike in Ebola Numbers, Fears of Underreporting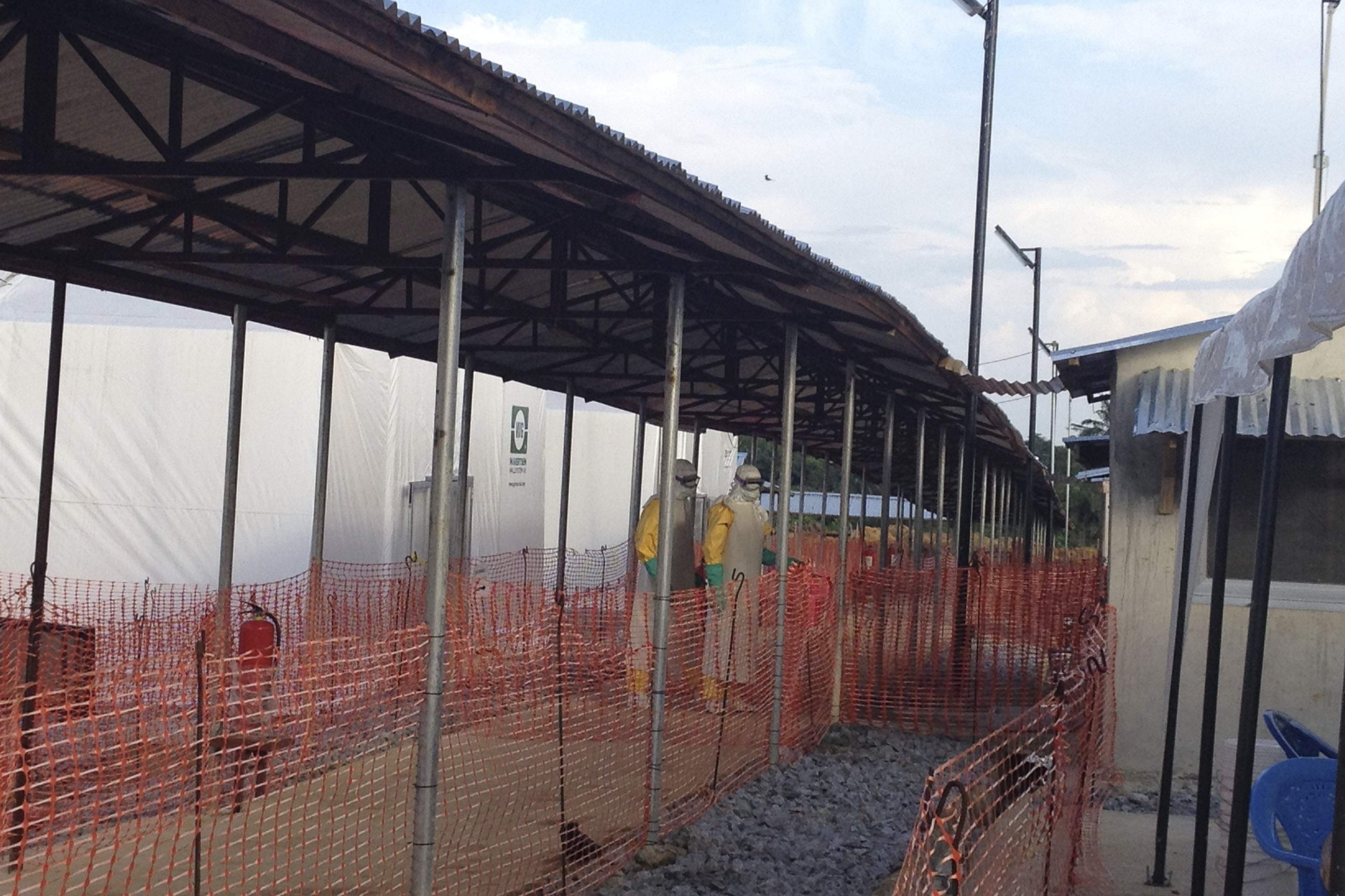 The outbreak of the Ebola virus continues to devastate Sierra Leone, where the number of cases are spiking and humanitarian organizations reported discovering piles of dead bodies in a remote hospital earlier this month.
"Guinea has stabilized, Liberia seems to have stabilized, but we are still spiking up," Vandi Chidi Minah, Sierra Leone's ambassador to the United Nations, told Newsweek on Thursday.
Minah said spikes in neglected areas that "seem to be abandoned" and have not seen the influx of resources other places have is not surprising.
"If you're solving [Ebola] in the other regions and leave [some regions uncared for] it will still come back down and reinfect and recontaminate," Minah said, after speaking at a U.N. forum in New York City on private sector response to the Ebola outbreak.
Outlying, rural regions of Sierra Leone are still not getting adequate amounts of PPE [personal protection equipment], medical supplies necessary to isolate patients and treat the disease, and education around preventing transmission by changing the traditional burial practices, which often involves touching and washing Ebola-infected bodies.
Sierra Leone, which has about 6 million people, overtook Liberia, population 4.3 million, with the highest number of reported Ebola cases on December 8, data from the World Health Organisation shows.
This now makes Sierra Leone the worst-affected country in the region in terms of total number of cases, with more than 8,069 total cases as of December 12.
Since the outbreak began earlier this year, Liberia has suffered the most fatalities, with more than 3,200 people dead from the disease. In Guinea 1,462 people have died, and in Sierra Leone nearly 2,000 people have died.
Underreporting of cases in Sierra Leone is a huge concern, Minah said.
For every 10 existing Ebola cases in Sierra Leone, there are 12 new cases of the disease, Minah said. But the only recorded cases are of patients in isolation and in Ebola treatment units, leaving open the possibility that there are many more cases being hidden or treated at home.
"You might have cases out there nobody knows about," Minah said. "If you don't have good figures, obviously you're misleading yourself in how bad it is or how good it is."
Earlier this month, the World Health Organization (WHO) discovered a "worse-than-expected scene" while checking an "ominous spike" in cases of the disease being reported in the remote district of Kono in eastern Sierra Leone.
"In 11 days, two teams buried 87 bodies including a nurse, an ambulance driver, and a janitor drafted into removing bodies as they piled up at the only area hospital, ill-equipped to deal with the dangerous pathogen," WHO said in an emailed statement. "In the five days before the team arrived, 25 people died in the hastily cordoned off section of the main hospital serving as a makeshift Ebola holding center."
There are 119 reported cases of Ebola in the district of 350,000 as of December 9, according to the statement.
Minah didn't have additional information on the hospital in Kono, but he believed it to be a reliable report. Having first heard about it in the news on Thursday morning, he said he felt "disheartened."
"You have clinics and places [in outlying regions] which obviously are not getting the support they need," Minah said. "It's dispiriting, but we can't lose hope."
Since the outbreak began, the United Kingdom has donated £230 million to the Ebola response in Sierra Leone and dozens of National Health Service staff have volunteered to treat people in the country, while the United States has focused its efforts in Liberia, and France in Guinea. But Peter Wilson, the U.K.'s deputy permanent representative to the U.N., faced criticism from panel host and CNN anchor Isha Sesay at the U.N. panel on Thursday for the length of time it has taken for supplies to reach Sierra Leone. Wilson agreed and said the operation is not moving fast enough.
"We are pushing and pushing as fast and far as we can to do this," said Wilson, blaming logistics and staffing problems for delays.
Sierra Leone's economy, like that of Guinea and Liberia, was "vibrant and growing rapidly" before Ebola, David Nabarro, United Nations Secretary General Ban Ki-moon's special envoy on Ebola, said at the private sector response forum on Thursday.
"The growth rate of Sierra Leone would be the envy of many nations" with about 11 percent a year last year, Nabarro said. After Ebola, the Sierra Leone economy is predicted to grow 4 percent and the outbreak is likely to have a devastating effect on the region's economy.
Nabarro said private contributions to Ebola response have totaled more than $300 million, but more has been needed.
"It is a seriously difficult response to mount and so we must be prepared for ups and downs, difficulties and successes, and it's going to take, I'm afraid, several more months before we can truly declare that the outbreak is coming under control," he said.
"These countries and their peoples need to get back on the road to recovery and development," Nabarro said. "It is totally unacceptable that a disease that nobody asked for, that nobody wants, and frankly, everybody wants to get rid of should undermine their economic and social progress."