Ebola Frontline: Sierra Leone Locals Resent Being Stuck Near Ebola Isolation Units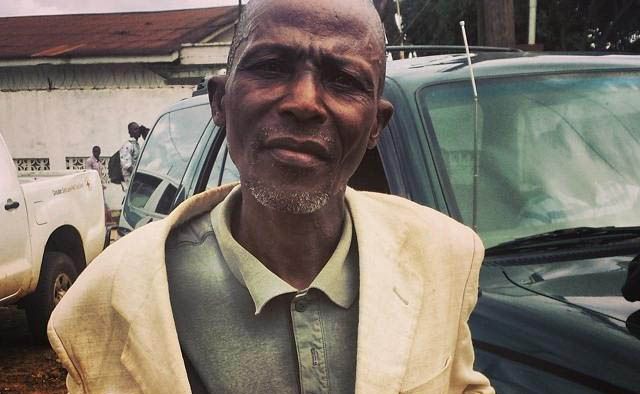 In Kenema, people are adapting to the reality of living in lockdown. The motor bike taxis usually seen swarming the streets day and night are adjusting to their curfew—no one is allowed on the street between 7 PM and 7 AM. The prices in the market have stabilized for now, but already there is no fish left for sale. Though the panic has passed, it will take longer to get used to the regular military patrols.
Today, for Friday prayers, by decree of the regional head Imam, all 148 mosques in Kenema have made special prayers for the safety of their city from Ebola. In today's address in the main mosque downtown, the Imam urged everyone to limit the spread of virus by not shaking hands and alerting the authorities of any symptoms.
Despite these efforts of solidarity, there is a deep sense of resentment among many residents as they watch new cases arrive at the government hospital. Today a case arrived from Moyamba, 170 kilometers away. Many are finding it unfair they are stuck living next to the country's major isolation unit for Ebola victims.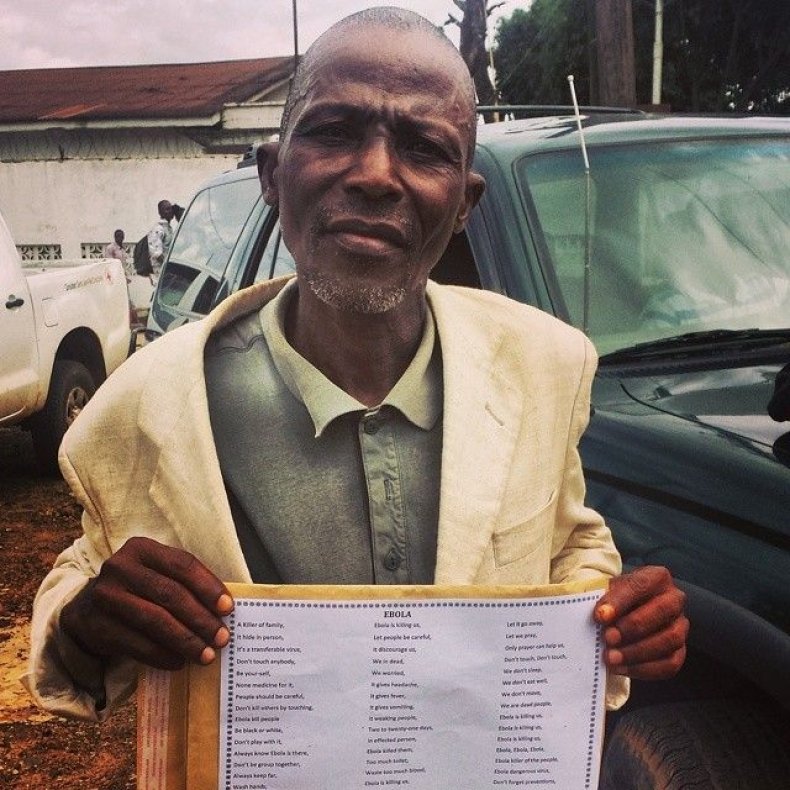 Foreigners, too, are stuck in the city. Rupert Day works for a major cocoa trading company and has made Kenema his home for the last three years. He found out he was stuck in town yesterday—when he got a 7 AM phone call from one of his employees:
I could barely hear him through the cacophony of background noise as he shouted down the phone in Krio: 'Boss they don block we… the soldier man dem say nobody nor go able pass' ['Boss, they've blocked us. The soldiers said no one will pass.'] The daily stream of buses destined for the second city of Bo and the capital Freetown had been unceremoniously told to turn around by a contingent of armed soldiers.

Later on Thursday, Parliament ratified a minimum 21 day military enforced quarantine of Kenema and Kailahun, the two districts at the center of the outbreak. Feeding, fuelling and appeasing the citizens of this sprawling geographic area will be a massive operation. Discussing the situation with some of my office staff it was clear that the sudden increased military presence has shaken the town; 'seeing this many soldiers in Kenema, it's like the war has returned,' our office clerk observed.

His colleague interrupted: 'This isn't like the war, at least during the war we knew where the rebels were and could find a place to hide when they came close. Who can tell you where Ebola is right now?'
Chad McCordic is a Community Projects Manager with Minneapolis, Minnesota-based non-profit OneVillage Partners.