What We Know So Far About Sierra Leone's Deadly Mudslide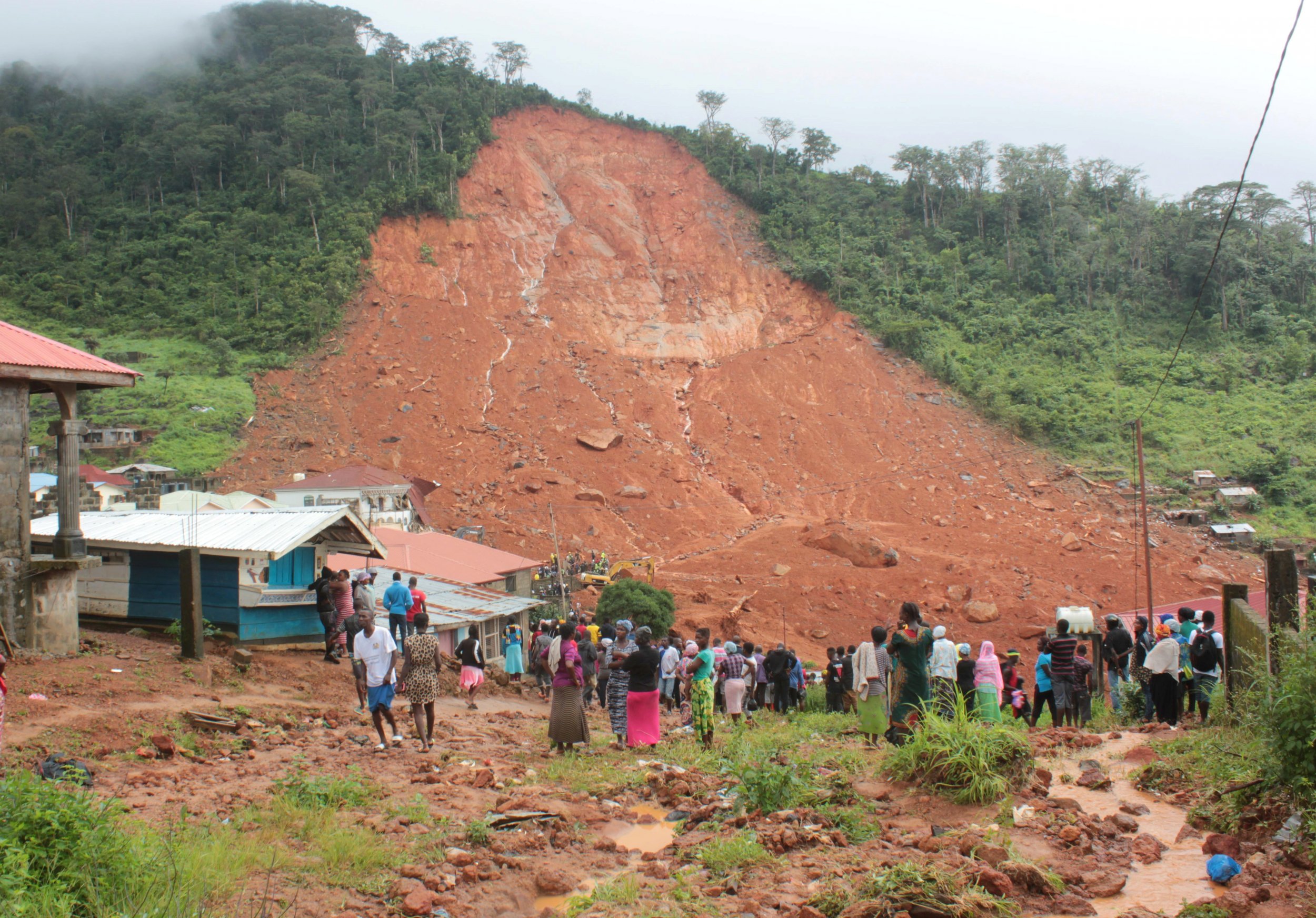 Just a year after emerging from a devastating Ebola outbreak, Sierra Leone has been devastated by another catastrophe.
Hundreds of people have been killed after a hillside close to the capital Freetown collapsed on Monday, sending mud and water gushing over unstable homes and burying many alive.
Thousands have lost their homes and digging for survivors and bodies resumed at first light on Tuesday morning, as one of the world's poorest countries seeks to come to terms with its worst natural disaster in living memory.
What happened?
A hillside in the village of Regent, which lies on the eastern fringes of Freetown, gave way early on Monday morning. The incident happened after heavy rains overnight and while many of the occupants of hillside homes were still asleep. In the aftermath of the event, muddy brown up to waist high streamed through the area, sweeping away property and hampering rescue efforts.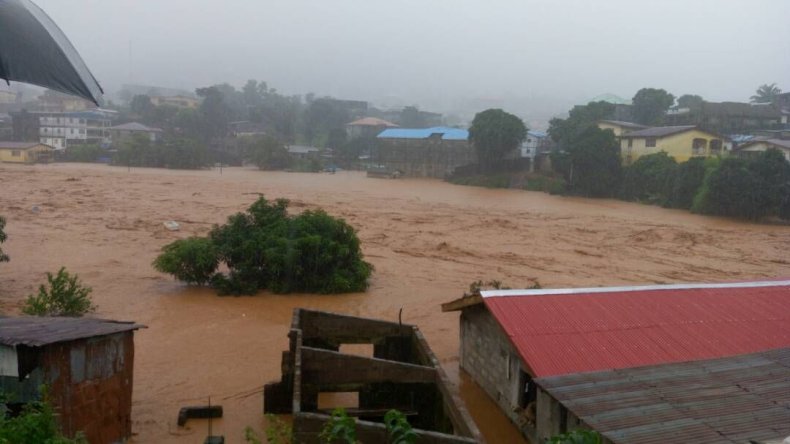 How many people have died?
A spokesman for the Red Cross, Patrick Massaquoi, told AFP on Monday that the death toll had risen to 312 people, but was likely to go even higher as more bodies were recovered.
Mortuary officials say that they have been overwhelmed and are not able to store all of the corpses. Mohammed Sinneh, a morgue technician at the Connaught Hospital in Freetown, told AFP that he had counted more than 300 bodies coming into the morgue and that some had to be taken to private facilities.
Photographs circulating on social media show bloated corpses floating through the streets on waist-high streams of muddy brown water, while some have had to be recovered from trees after becoming stuck, the New York Times reported.
Why was the mudslide so deadly?
Freetown has a population of more than 1 million people and has been growing at a rate of more than 3 percent since 1985, according to a briefing note by Urban Africa Risk Knowledge. The city is a peninsula that is geographically constrained by the Atlantic Ocean and hills, limiting its expansion. As the population has grown, people have been forced to build informal settlements on marginal lands, including steep hillsides on the outskirts of the city.
The construction of hillside settlements often involves uprooting trees and other plants, which can have a destabilizing effect on the soil. The Sierra Leonean government has regulated against hillside homes, but people have continued to build them in the absence of alternative accommodation. A spokesman for Sierra Leone president Ernest Bai Koroma said in a June interview that hillside homes posed a significant risk to both residents and the wider environment, the New York Times reported.
Has it happened before?
Yes, but not on this scale. Freetown is one of the wettest cities in West Africa and August is the wettest month of the year, with the city receiving more than 20 inches of rainfall. Monsoon rains in 2015 caused floods that killed 10 people and left thousands homeless, according to the BBC.
What happens next?
Rescue operations have resumed on Tuesday and President Koroma said in a televised address on Monday evening that an emergency response center had been established in Regent. The president called upon the country's citizens to remain united in the face of the tragedy. "Every single family, every single ethnic group, every single region is either directly or indirectly affected by this disaster," said Koroma.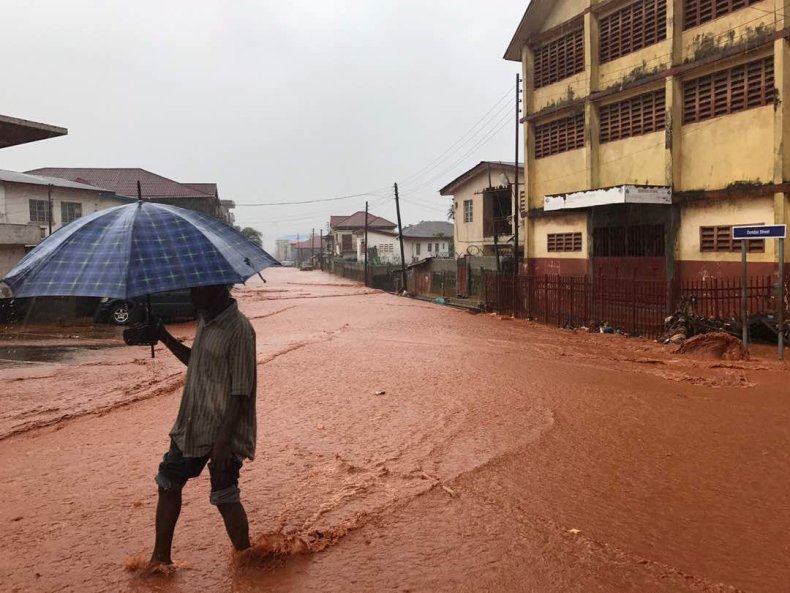 The recovery will likely be slow for Sierra Leone, which had its infrastructure devastated by the Ebola outbreak of 2014-2016, which killed almost 4,000 people in the country. Sierra Leone is also one of the world's poorest countries and only emerged from a brutal civil war that left tens of thousands of people dead in 2002.
What We Know So Far About Sierra Leone's Deadly Mudslide | World