Sierra Leone Releases 55 People From Ebola Quarantine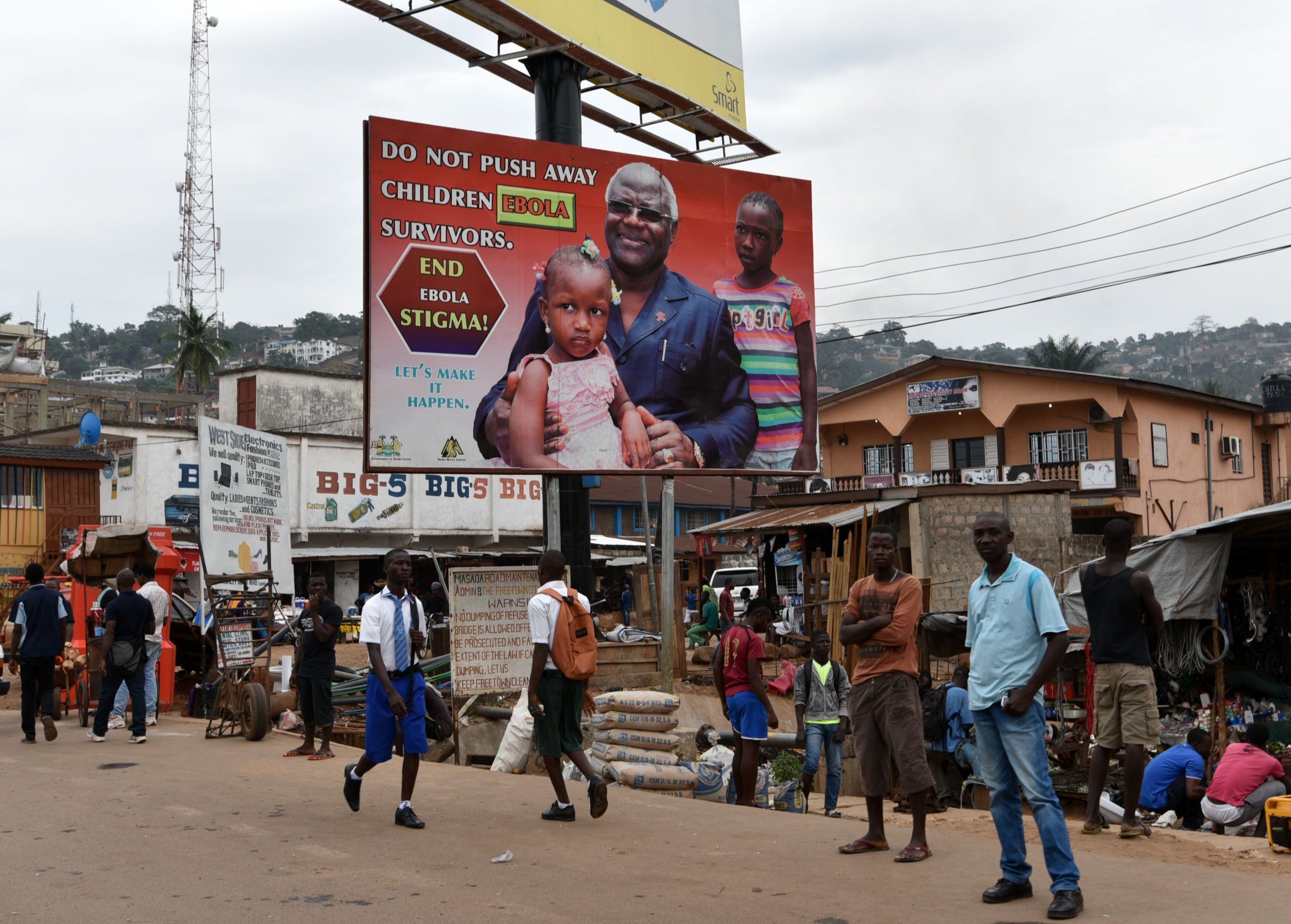 Sierra Leone has released 55 people from Ebola quarantine but is urgently seeking another 48 people who may be infected with the virus.
The West African country was declared Ebola-free on November 7, 2015, but suffered a setback when a new death from the virus was confirmed on January 15. Sierra Leone quarantined more than 100 people who came into contact with Mariatu Jalloh, 22, who died on January 12 in the Tonkolli district of northern Sierra Leone.
Only four people now remain in isolation units in the West African country after 33 were released in the northern city of Magburaka and 22 in Kambia, which lies near the border with Guinea, on Wednesday, AFP reported. The remaining four people are due to be released from quarantine on February 11.
Health ministry spokesman Harold Williams said that of the 48 people being sought, 18 were classified as high-risk. "We are only concerned about whether they are infected so that we can treat them to avoid any possible spreading of the virus," said Williams.
The recent Ebola outbreak, which emerged in Guinea in late 2013, was the deadliest in history. More than 11,300 people died from the virus across Liberia, Sierra Leone and Guinea.
A panel of global health experts slammed the World Health Organization (WHO) for being too slow to respond to the virus' outbreak in a recent report published in medical journal The Lancet in November 2015. The WHO did not declare Ebola to be a Public Health Emergency of International Concern (PHEIC)—which recognizes that a disease poses a global risk and requires a coordinated response—until August 2014, five months after Guinea and Liberia had notified it of domestic outbreaks.
Guinea was declared Ebola-free for the first time in December 2015 and Liberia attained the status for the third time in January. A country is declared free of transmission after two consecutive periods of 21 days pass with no new infections. Both countries are in a 90-day period of heightened surveillance against retransmission.