Sierra Leone, Still Struggling With Ebola, Orders Three-Day Lockdown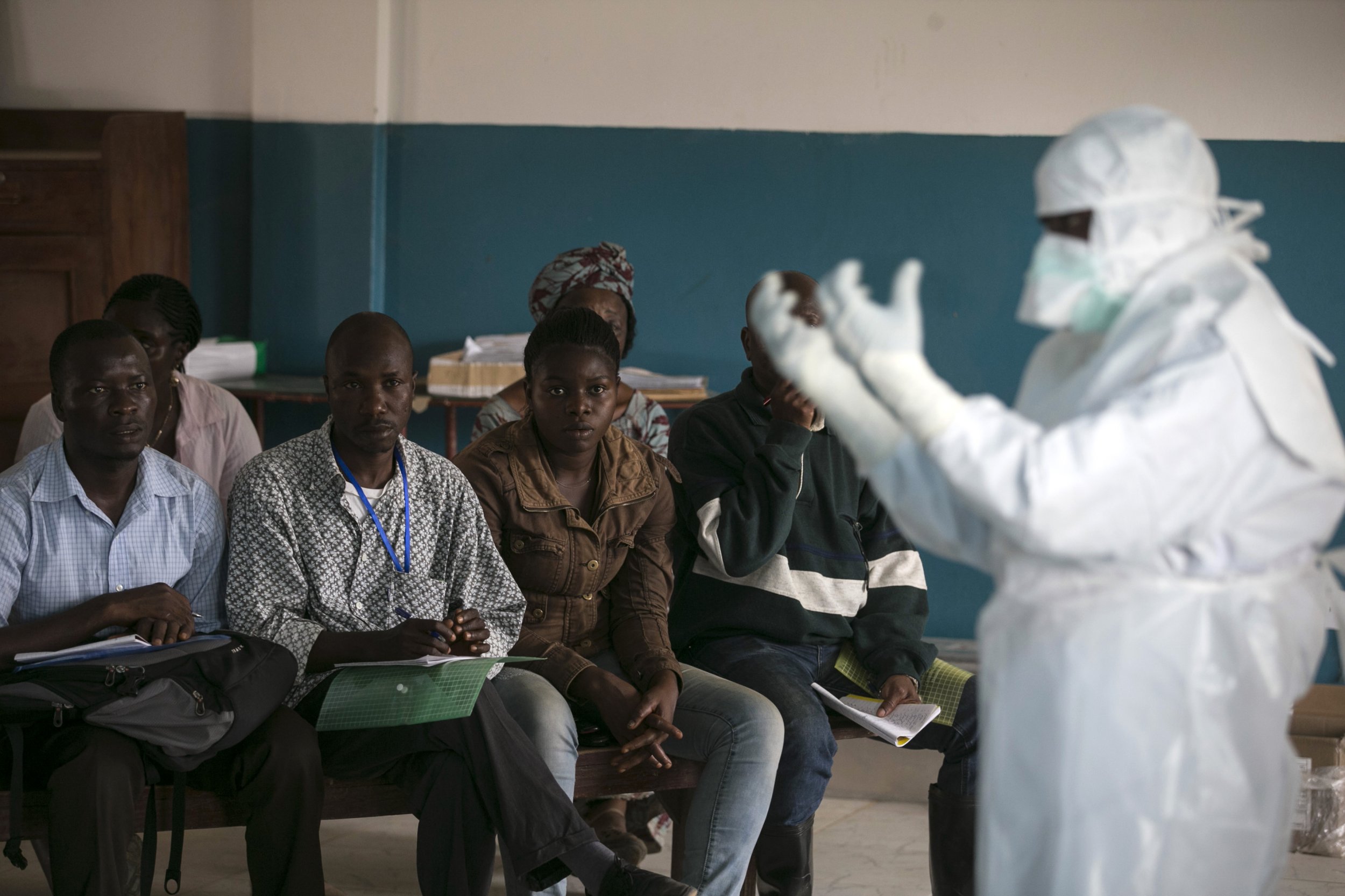 Sierra Leone, one of the countries worst-affected by the Ebola outbreak since it began last year, began a three-day lockdown Friday in an effort to stop the stubborn spread of the virus.
Ebola has killed more than 10,000 people and infected nearly 25,000 in the West African countries of Guinea, Liberia and Sierra Leone in the past year. Sierra Leone in particular has struggled to curb the spread of the disease, which has made its way into the country's remote areas and overwhelmed its under resourced health care system. With almost 12,000 cases and more than 3,700 dead, the country has seen the largest number of people infected and the second largest number of deaths from Ebola, numbers from the World Health Organization show.
Sierra Leone's population of 6 million was told to stay indoors from 6 a.m. Friday until Sunday evening, with the exception of two hours on Friday for Muslim prayers and five hours on Sunday for Christian worship, the BBC reports. Soldiers and police were on patrol to ensure that only journalists and health teams with authorization were on the streets, according to the Associated Press.
During the lockdown, volunteers will visit houses to check for people with symptoms of the disease and remind people how to prevent it from spreading. This weekend will be the second time Sierra Leone has gone into lockdown, with the last lockdown taking place in September of last year.
Officials called that campaign a success, but the medical nonprofit Doctors Without Borders criticized the lockdown method, calling it ineffective and arguing that it could cause some cases to be concealed and result in a breakdown of trust between health care workers and residents.
Last week, Sierra Leone reported 33 new Ebola cases (the majority of which were in the capital city of Freetown), down from 55 cases during the previous week, the lowest weekly total since June 2014, according to WHO. While the three worst-affected countries have seen a significant drop in the number of new infections, dozens of new cases of Ebola are still being reported every week.