Sierra Leone Workers Dump Ebola Bodies Over Pay Dispute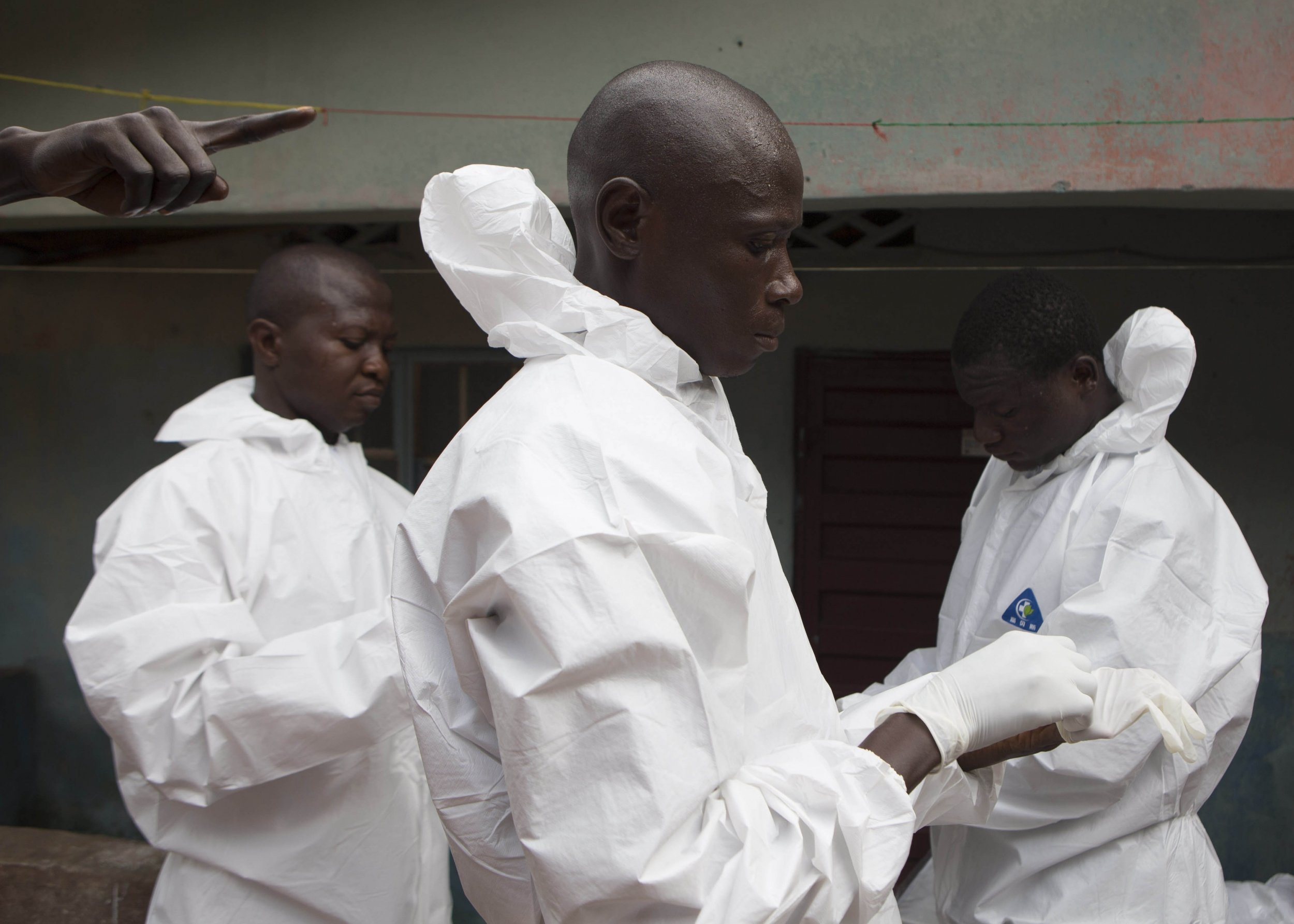 Workers tasked with burying Ebola virus victims in Sierra Leone are dumping the bodies of victims in protest over pay.
Burial workers in the city of Kenama have left 15 bodies, including those of two babies, near the city's hospital after not receiving their hazard allowances for handling Ebola victims. One body was reportedly left outside the hospital manager's office, whilst two more were left close to the entrance of the hospital
The workers have since been fired for handling bodies in a "very, very inhumane way," said Sidi Yahya Tunis, a spokesperson for the National Ebola Response Centre,
Derek Gatherer, an Ebola researcher and lecturer in microbiology at the University of Lancaster says leaving dead bodies in public spaces is a "considerable risk" for the spread of the virus. Bodies of those who have died from the disease are incredibly infectious.
"The large numbers of cases we saw in the early stages of the outbreak that were associated with funerals demonstrates that even after death the virus remains alive in the body fluids," Gatherer told Newsweek on Wednesday.
"As a body decays, and in the African heat it will do so quite quickly, it may start to ooze a lot of liquids and so it becomes really dangerous to handle the body of a victim once that stage is reached," he said.
Having 70% safe and dignified burials is one of the main goals the UN Mission for Ebola Emergency Response (UNMEER) is trying to achieve by December 1st. But UNMEER'S head, Tony Banbury, told Newsweek in an interview earlier this week that more needs to be done to stop the disease, which got a "big head start".
Nearly 16,000 people have been infected with Ebola in this outbreak and 5,689 have died from the disease, according to the latest data from the World Health Organization (WHO). In Sierra Leone, 1,398 have died and more than 6,500 have been infected,
Ebola transmission remains "intense" in Sierra Leone, with 385 cases reported in the week to November 23rd, which is less than the 533 cases from the previous week.