'Siesta Key' Season 2 Spoilers: What Happened After Juliette Finds a Woman in Alex's Bed?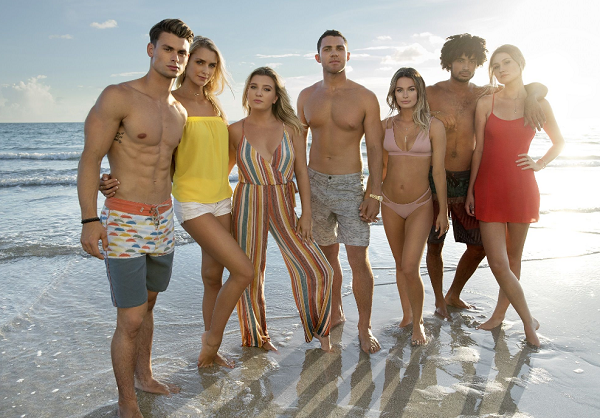 As if things couldn't get any worse between Juliette and Alex, on the upcoming episode of Siesta Key, the combative couple's relationship will, indeed, get worse. The next episode of the MTV reality show, which airs on Tuesday night, will pick up in the aftermath of Juliette's discovery of an unidentified woman in Alex's bed.
Despite just breaking up with Alex hours before finding another girl in his sleeping quarters, Juliette is absolutely hysterical. In the MTV sneak peek for episode 7, the 21-year-old breaks down in conversation with her friend Amanda as she recalls Alex's philandering behavior.
"I see him and I see the girl in his bed, and she's like literally like turned around sleeping. I pull the covers off her. She just stares at me. I look at her. I look at him. He doesn't know what to say. I walk out," Juliette says in the clip.
However, finding another girl in Alex's bed is only half of the story.
"So he's blowing me up the whole way home," Juliette continues. "He first texted me, 'Your assumptions are what's ruining us.' I'm like, 'My assumptions? What do you expect me to assume?' And he goes, 'Ugh. God, I can't believe…' and I'm like, 'F**king talk! I don't have time for this. Tell me what you wanna tell me. I'm not gonna sit here and you be like babe I'm so sorry. Say it now or I'm gonna hang up the phone.' He tells me, he goes, 'There were two girls in my bed. You didn't see the other girl that was in the bathroom. I was upstairs sleeping with Max all night. I did not hook up with them.'"
As Amanda's face expresses her shock, Juliette struggles to accept Alex's claims of not having any sexual relations with either of the women. "Even if you're telling the truth and you didn't cheat on me, look how it looks," she says. "Look how stupid I'm going to look to everyone else if I take you back."
Even though it seems as if Alex has committed the ultimate betrayal, a teary-eyed Juliette notes she's already missing her boyfriend despite the drama.
In a second clip, Alex expresses regret over the situation during a sunset meet-up with Juliette on the beach. "I'm sorry," he says. "It's the last thing I wanted to do."
Don't miss an all-new episode of Siesta Key when it airs on MTV at 9 p.m. ET on Tuesday.