Sign a Waiver Before You Enter This House of Horrors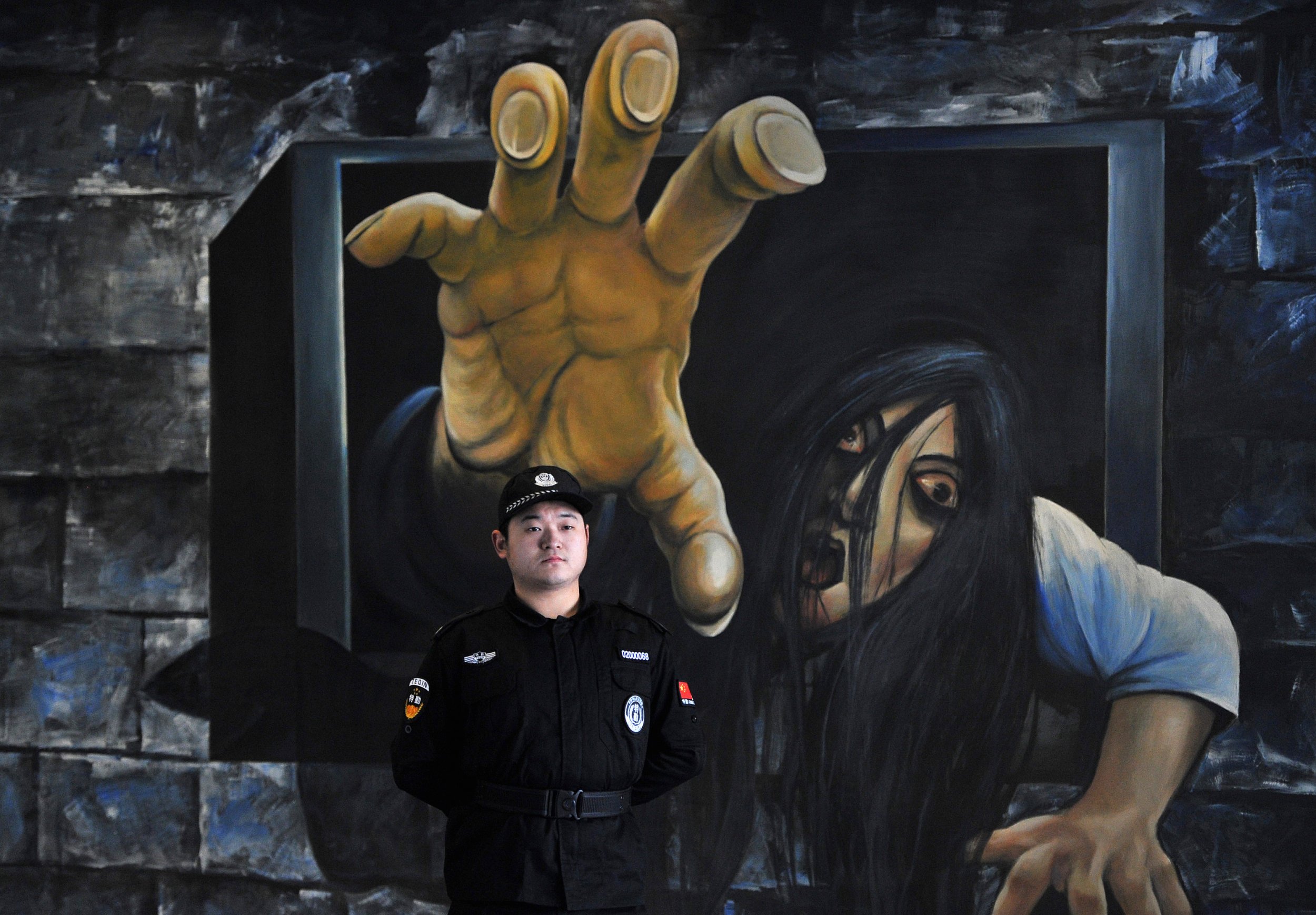 A couple in Tustin, California has crafted a Halloween haunted house so spooktacular, it requires signing a waiver to enter. The 17th Door, created by Heather and Robbie Luther, has been called "intense."
"There's a lot going on, where it's very interactive and immersive and kind of invades your space," Heather Luther told KABC. "You will get touched and you might get wet."
The haunted house is a 17-room extravaganza that is meant to take place inside the mind of Paula, a Gluttire University freshman who is on what Luther describes as "a downward spiral."
Once inside, the only way to escape the horror is by using the safe word "mercy." Thus far, an estimated 350 visitors have opted out of the house by uttering the word. Roughly 800 people have been visiting a night, according to Luther.
Weeks remain until Halloween, yet unusual and frighteningly life-like displays have been cropping up around the country. A front yard display in Parma, Ohio featuring creepy statues of humans hanging upside down-covered in blood and from a stake, among other things, has been ruffling feathers for being too realistic—and for down the block from an elementary school, according to local station Pix 11.
As for The 17th Door, it's unclear whether the Luthers were inspired by a certain episode of comedian Nathan Fielder's hit comedy series Nathan For You, in which he attempts to make a haunted house so scary that visitors sue the joint, in turn ushering in press for the struggling house of horrors.
Get More: Comedy Central,Funny Videos,Funny TV Shows