Sikh Candidate Branded 'Terrorist' in Campaign Fliers Wins New Jersey Mayoral Race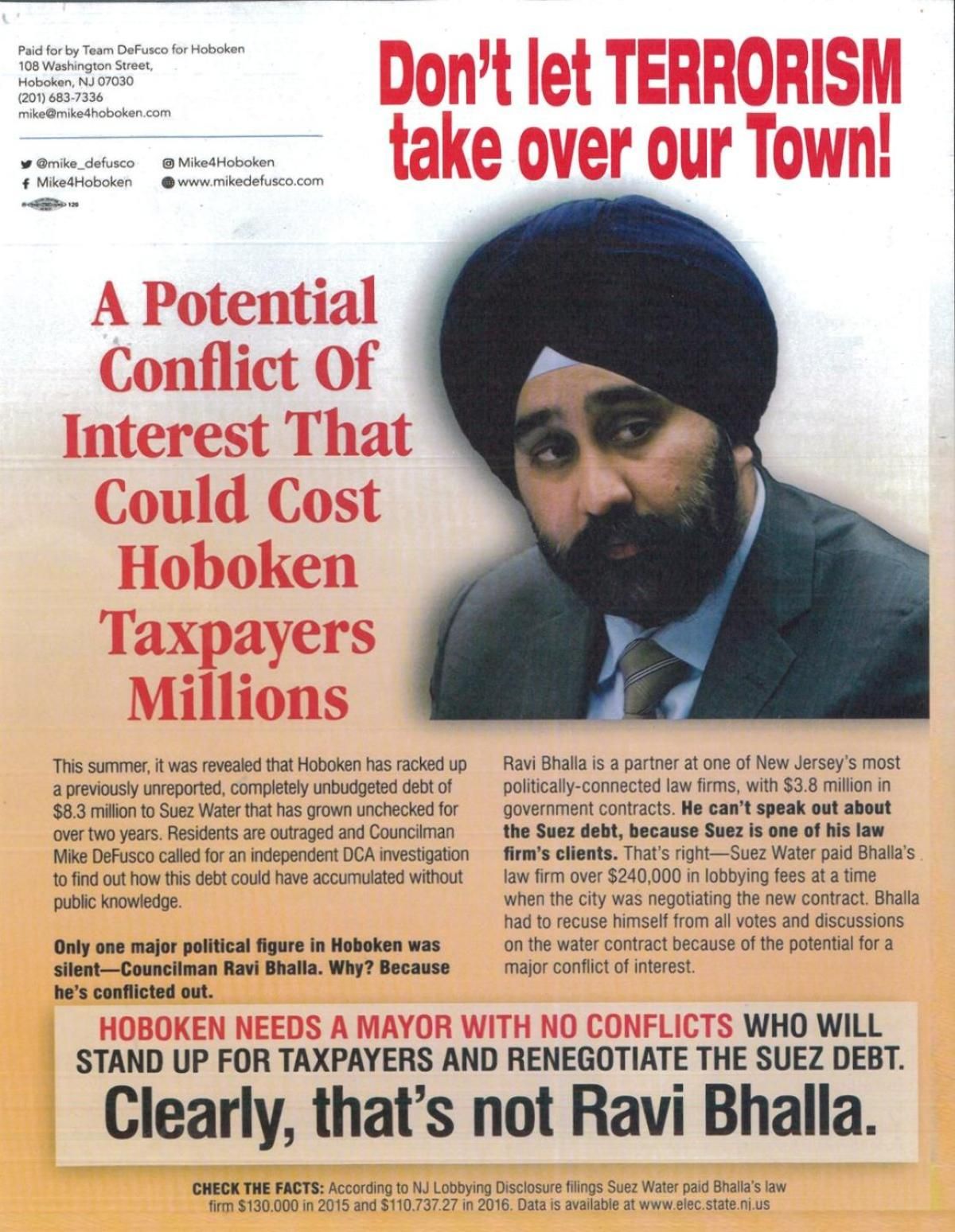 A Sikh candidate branded a "terrorist" in hate speech fliers has won the mayoral race in the New Jersey city of Hoboken.
Councilman Ravinder Bhalla, an Indian-American born in New Jersey, defeated five other candidates to be elected the city's first Sikh mayor following the decision of incumbent Dawn Zimmer to step down.
"We've been through a bruising campaign... but now is the time we come together and see who we can work with to bring this city forward," Bhalla said in a speech to supporters celebrating in a packed Hoboken pub Tuesday night, as cited by local news outlet NJ.com.
Last week, fliers were distributed across Hoboken depicting Bhalla with the slogan "Don't let TERRORISM take over our Town" written across the top.
The fliers included the details of his rival, Michael DeFusco, who said that his campaign had nothing to do with them.
"I condemn this piece of racist garbage in the strongest possible terms," DeFusco said in a statement. "Political stunts like this are everything that's wrong with politics today."
He said his campaign had reported the fliers to police, and they appeared to be modified versions of those distributed by his campaign. Police said they were investigating the creation and distribution of the leaflets .
In an interview with the New York Daily News Saturday, Bhalla denounced the tone the campaign.
"There's been an undercurrent of racism I've seen in this campaign. That sort of whispering campaign has come to the surface now, where people have the audacity to send a flyer like that."
On Monday, police released surveillance footage showing two people they would like to speak to in connection with the fliers.