'The Silence of the Lambs': The Newsweek Review of Jonathan Demme's Terrifying Thriller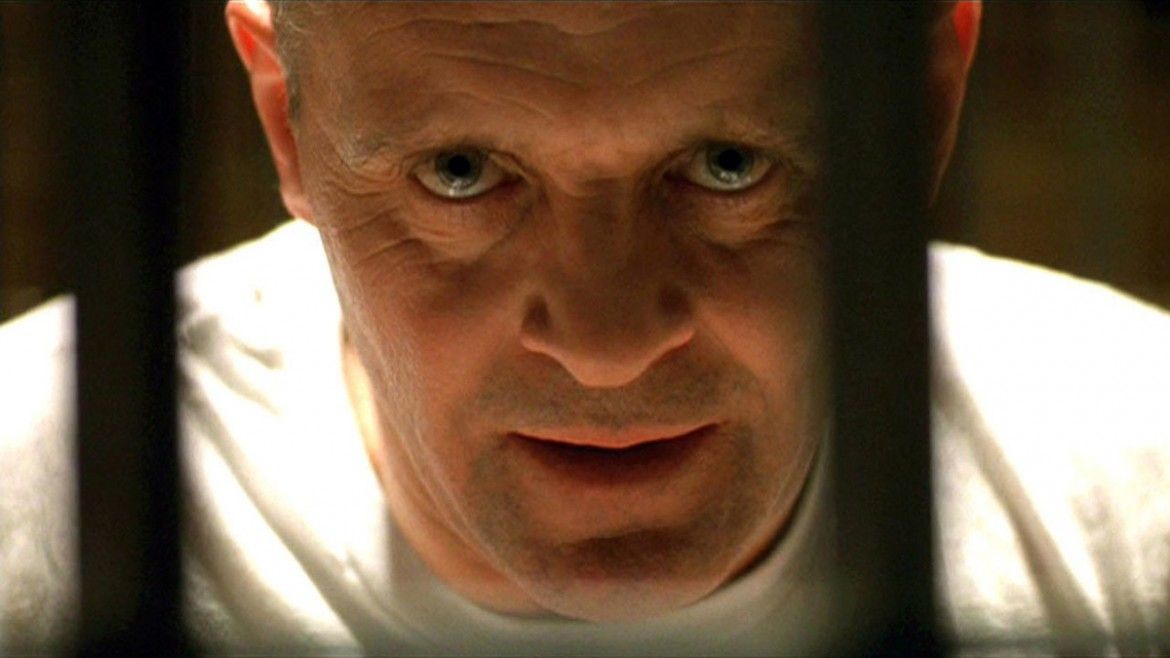 In celebration of the career of Jonathan Demme—who died Wednesday at the age of 73—we're republishing our 1991 review of Demme's chilling masterpiece, The Silence of the Lambs. Here is the original piece by film critic David Ansen.
Take a deep breath before descending into a darkened theater to see The Silence of the Lambs. This is not a movie for the faint of heart. Spun from the twisted imagination of novelist Thomas Harris, who has a clammy genius for creating serial-killer psychopaths, Jonathan Demme's terrifying thriller features one psycho, nicknamed Buffalo Bill, who murders and skins young women, and another, a former psychiatrist, who eats his victims. This is evil of a particularly baroque flourish, and readers of the novel might wonder how Demme could bring such nastiness to the screen without crossing the line of stomach-turning exploitation. You might even wonder why the maker of Melvin and Howard and Something Wild would be drawn to such nightmarish stuff, but only if you've forgotten his B-movie roots (Caged Heat) or his 1979 Hitchcockian excursion, Last Embrace. Demme's justification is up there on the screen: The Silence of the Lambs is an electrifying exercise in suspense. One need only have a healthy appetite for fear to acknowledge that thrillers don't get much more thrilling.
Can Buffalo Bill (Ted Levine) be stopped before he kills his latest captive, the daughter (Brooke Smith) of a Tennessee senator? That's the motor that drives the plot, but the heart of the movie lies elsewhere, in the relationship between the heroine, FBI trainee Clarice Starling (Jodie Foster), and that cannibalistic shrink, Dr. Hannibal Lecter (Anthony Hopkins). Lecter, who also appears in Harris's Red Dragon, is a great pop creation—a depraved genius with near-omnipotent insight into the minds of other serial killers. Clarice is sent by her FBI mentor, Jack Crawford (Scott Glenn), to interrogate Lecter in his high-security prison cell, hoping that he can lead her to Buffalo Bill. In return for the information, what he wants from Clarice, whose ambition to escape her white-trash West Virginia roots he instantly divines, is a glimpse into her soul. The monstrous Lecter becomes her father confessor and shrink—as well as a kind of intellectual suitor. Their scenes together (shot in enormous close-up) have a horrific, weirdly erotic intimacy. He savors her confessions like a connoisseur sniffing vintage wine. Lecter is a role any actor would kill for, and Hopkins has vicious fun with it. Still, watchful, deeply droll and infinitely sinister, he becomes the high priest of criminal psychosis.
Foster's fiercely committed performance matches him step by step. From our first sight of her running through the woods at the FBI training camp, she's a woman in constant motion—a striver grimly driven to escape her own childhood nightmares. Foster has to play her part in a perpetual state of controlled anxiety. Like the movie, she wastes no motion, giving us quick, sharp glimpses into Clarice's defensive, determined heart. It's the strongest woman's action role since Sigourney Weaver in Aliens.
Related: Jonathan Demme, legendary director, has died at 73
Screenwriter Ted Tally does an excellent job streamlining the novel, and Demme tightens the screws with a mastery that would make any horror veteran jealous. Superbly edited (by Craig McKay) and shot (by Tak Fujimoto), The Silence of the Lambs makes its cliffhangers, fake-outs and penny-dreadful devices seem newly minted: it breathes fresh, contemporary air into the damsel-in-distress genre. Even the broadest, most hackneyed character—the vain, jealous Dr. Chilton (Anthony Heald), who resents Clarice's success with "his" patient, Dr. Lecter, and gums up the investigation to satisfy his bruised ego—pays off, supplying some necessary comic relief. This is the grandest guignol Hollywood has produced in years.
This review originally appeared in the February 18, 1991 issue of Newsweek.