The Silent, Unseen Horror of the Ukraine War | Opinion
The shocking news reports of the war in Ukraine are constantly plastered across our screens—more than 1,700 civilians have been killed or injured by the invading Russian troops. Children are dying in this brutal conflict, and over 3 million Ukrainians have fled to neighboring countries.
Where there is war, the silent enemy of hunger also emerges. This relentless foe is now devastating the people of Ukraine. But that is just the tip of the iceberg. Tragically, there will be millions of more victims of the war as hunger will affect people thousands of miles away from the battlefield.
Imagine a family in war-torn Yemen that receives food rations from the U.N. World Food Program (WFP). In the midst of Yemen's civil war, the family depends on WFP rations to survive. But now picture those rations suddenly being reduced or stopped completely.
The war in Ukraine is driving up food prices and will reduce the ability of the World Food Program and other relief agencies to feed the hungry in Yemen and elsewhere. CARE's relief operations in the Middle East and North Africa (MENA) are already seeing an alarming increase in food prices, with the cost of bread in Lebanon going up by 20 percent within days. "Wheat prices have surged in an unprecedented way since the start of the crisis in Ukraine. The war is coming to the MENA shores in the form of hunger," said Nirvana Shawki, CARE's MENA director.
Even before the war in Ukraine began, it was a challenge to fund humanitarian missions around the globe. WFP had to reduce rations for 8 million war victims in Yemen because they could not get enough donations. Relief missions in Yemen, Afghanistan, South Sudan, the Sahel countries and others are massive and very difficult to finance. Rising food prices makes it even harder to help those in need.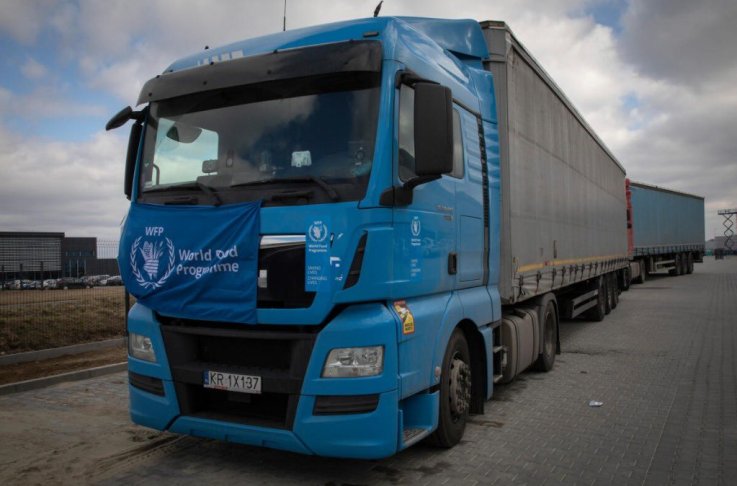 A World Food Program truck headed to Ukraine with relief supplies.
Photo Courtesy of World Food Program
Now with Ukraine attacked, WFP was called into action to feed hungry war victims. This relief mission is quickly growing and will be extremely difficult to fund and carry out. The worst fears in Ukraine are being realized as more civilians become displaced and hungry.
War in Ukraine has far reaching implications because the country is a large source of food, especially wheat, for many nations. The WFP gets a lot of its wheat for its operations from Ukraine. Now the war will disrupt that supply. Farmers cannot grow food in a war zone, and supply chains cannot operate.
"This is not just a crisis inside Ukraine. This is going to affect supply chains, and particularly the cost of food. Now we're looking at a price hike that will cost us, in operational costs, anywhere from 60 and 75 million dollars more per month. And that means more people are going to go to bed hungry," warned WFP director David Beasley.
We must increase our global food aid programs to meet the challenge of hunger in Ukraine and its far reaching impact.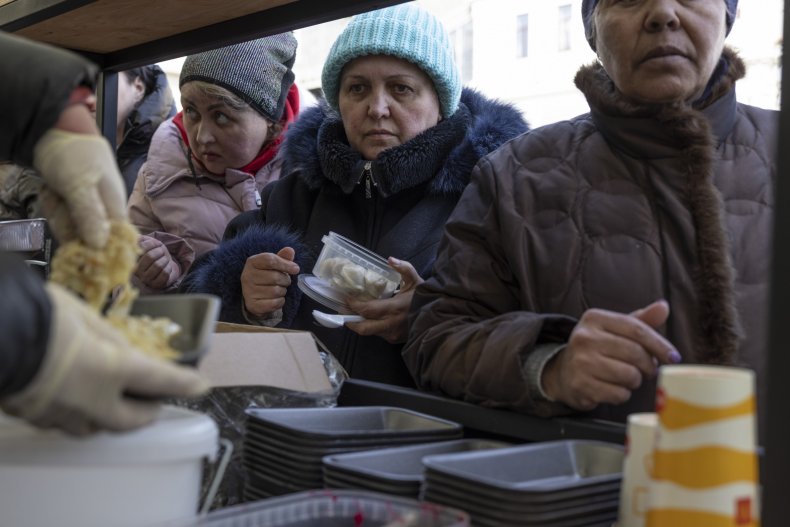 Ethiopia is also facing severe hunger from war and drought and needs more funding. In Afghanistan, the WFP said around 23 million people need food aid, a dramatic increase because of political instability and drought. There is a major lack of funds for Afghanistan hunger relief. The Democratic Republic of the Congo, the Sahel nations in Africa and South Sudan are among those facing hunger and lack of resources.
You can help by donating to charities including WFP, CARE, Save the Children, Catholic Relief Services, UNICEF, Mercy Corps, Norwegian Refugee Council and others.
You can contact your elected officials, asking them to support humanitarian aid for Ukraine and global food aid. We must also rally to help those who are starving across the world.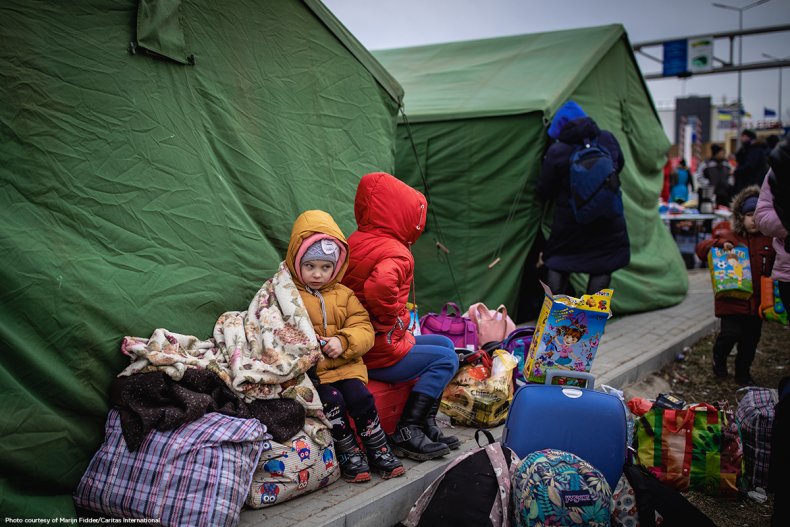 There are 43 nations experiencing severe hunger within their borders, usually caused by conflict or drought. Ukraine now tragically joins that list of nations impacted by hunger. We must do all we can to save Ukraine and other nations from starvation. Food aid saves lives and is the foundation of hope for war recovery.
William Lambers is an author who partnered with the U.N. World Food Program on the book Ending World Hunger. His writings have been published by The New York Times, Chicago Sun-Times, History News Network, Newsweek and many other news outlets.
The views expressed in this article are the writer's own.