'A Silent Voice' Director Talks Coming Of Age Outside The Norm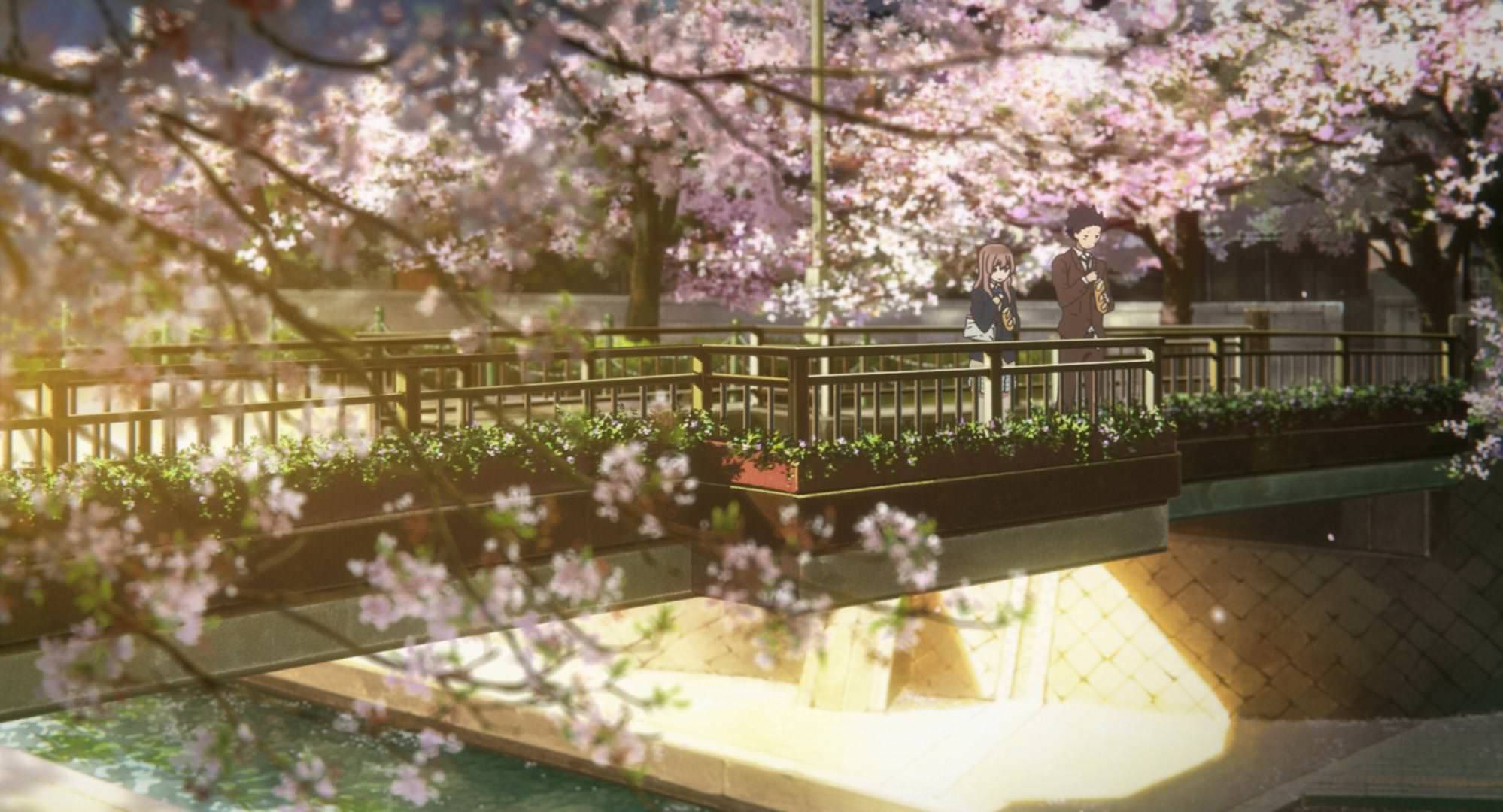 A Silent Voice is an animated feature film based on the best-selling Japanese graphic novel series by Yoshitoki Ōima. It follows the story of Shōya Ishida, a school bully, and Shōko Nishimiya, a young girl with a hearing impairment. In sixth grade, Shōko transfers to Shōya's elementary school, but despite her best efforts to reach out and make friends, she is bullied and isolated. Years later, it's Shōya's turn to experience that same bullying and isolation. But A Silent Voice is less about bullying and more about coming-of-age outside the norm for both Shōko and Shōya.
Newsweek spoke with director Naoko Yamada (CLANNAD, K-on) about how this impactful film from renowned production company Kyoto Animation created its young characters and depicted their vibrant inner lives.
While Shōko can speak and write, her hearing loss means she primarily uses sign language to communicate. In several scenes, we see her at a sign language school. Shōya also works hard to learn sign language so his friendship with Shōko can grow. A supervisor on the film helped to ensure all the Japanese sign language in the film was true to life.
"Under the thorough guidance of the supervisor from pre-production, during production and through post-production, we had confirmed and had been given specific direction on every aspect of the sign language, including the meaning, the reasoning and how it looks. Therefore, Japanese sign language is at its utmost accuracy," said Yamada. "I personally have had the chance to attend sign language school several times and have interacted with the Japanese deaf community, which was truly enlightening."
Although the impact of bullying is inescapable in both Shōya and Shōko's lives, Yamada is adamant that "the theme of this film is not about 'bullying.'" While Shōya is both a bully and a victim of bullying in his life, it's not the foundation of his character. Rather, bullying serves as a vehicle for A Silent Voice to explore Shōya's personality as he comes of age, both acting and reacting to the events and people around him. Shōya does both terrible and wonderful things over the course of the film, but A Silent Voice doesn't sit in judgment of him.
"What I have given a lot of attention to when portraying Shōya's position and circumstances was to portray 'Shōya' as an individual character – to carefully understand and stay true to the intentions of what he saw, what he felt and what actions he took. I have tried to build the character so that Shōya will be able to act as himself, no matter what the circumstances," said Yamada.
A Silent Voice flips between scenes of Shōya's childhood, where he tormented Shōko even as Shōko attempted futilely to reach out to him, and Shōya's adolescence, which sees him ostracized as a former bully. Shōya cannot even meet the eyes of his peers, who turn a cold shoulder as if he doesn't even exist.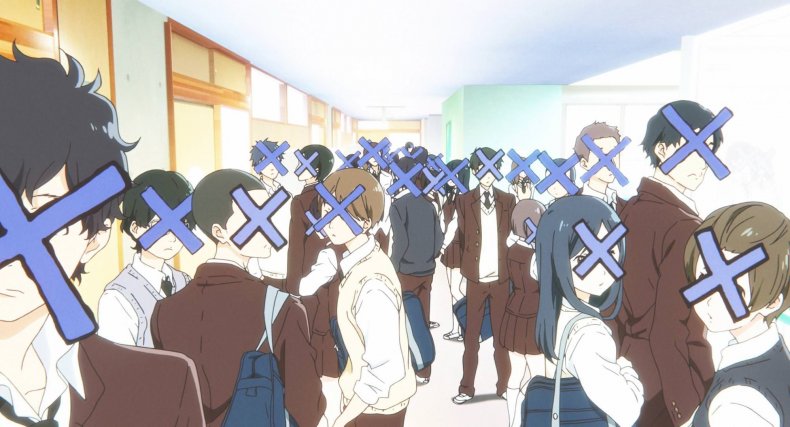 The film literalizes his isolation by placing x's over the faces of his fellow students, which flutter away like feathers as Shōya slowly opens up and realizes that forgiveness, hope, redemption and friendship are all within his reach. This is not merely through his friendship with Shōko, but through his own growth and realization of his worth as a human being.
"Shōya comes to opening up to others and realizes that he is not alone in this world," said Yamada. "It is my understanding that this film is not meant to judge the actions of his past, but it is rather a story of him and his surrounding characters practicing how to survive in this world around them."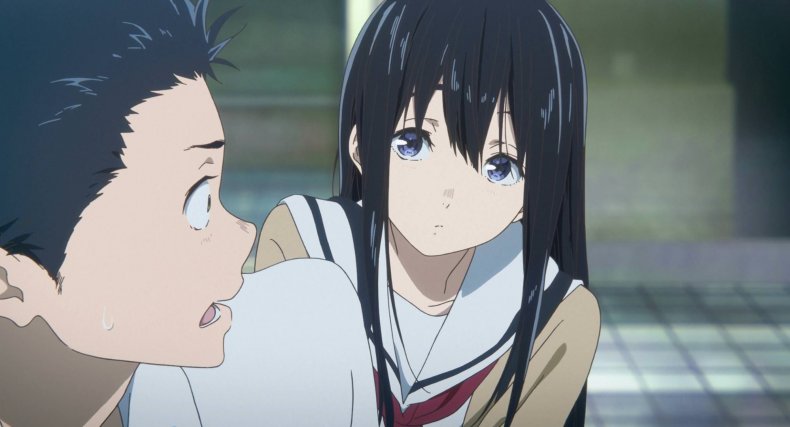 All of Shōko's friends feel the pain and weight of their choices. "I feel that the mind of the classmates is governed by the 'state of peer pressure' that they created, not by what actually happens," said Yamada. From those who laughed while Shōko was bullied, to those who looked the other way, to those who simply moralized after all was said and done, their actions don't let any of them rest easy.
In its final act, A Silent Voice tackles the subject of suicide. Unlike 13 Reasons Why, the Netflix series based on a young adult novel that explores (in excruciating detail) every aspect of why a young woman made that decision, A Silent Voice takes pains not to be exploitative in telling either Shōya's experience, which opens the film, or Shōko's story, which closes it.
"I was determined to confront this topic with integrity and treat it gracefully. We humans possess many things in our hearts that others will not understand. It is even difficult for us to understand ourselves. Committing suicide is by any means not the right decision," said Yamada. "That said, I appreciate and understand the emotions of Shōko, who ended up making that choice, and focused on maintaining her dignity."
A Silent Voice is playing in select theatres across the country now. Tickets are available via Fandango nationwide, with further information available on the movie's official English-language website here.