The 'Elephant in the Valley': A New Survey Looks at the Experiences of Women Working in Tech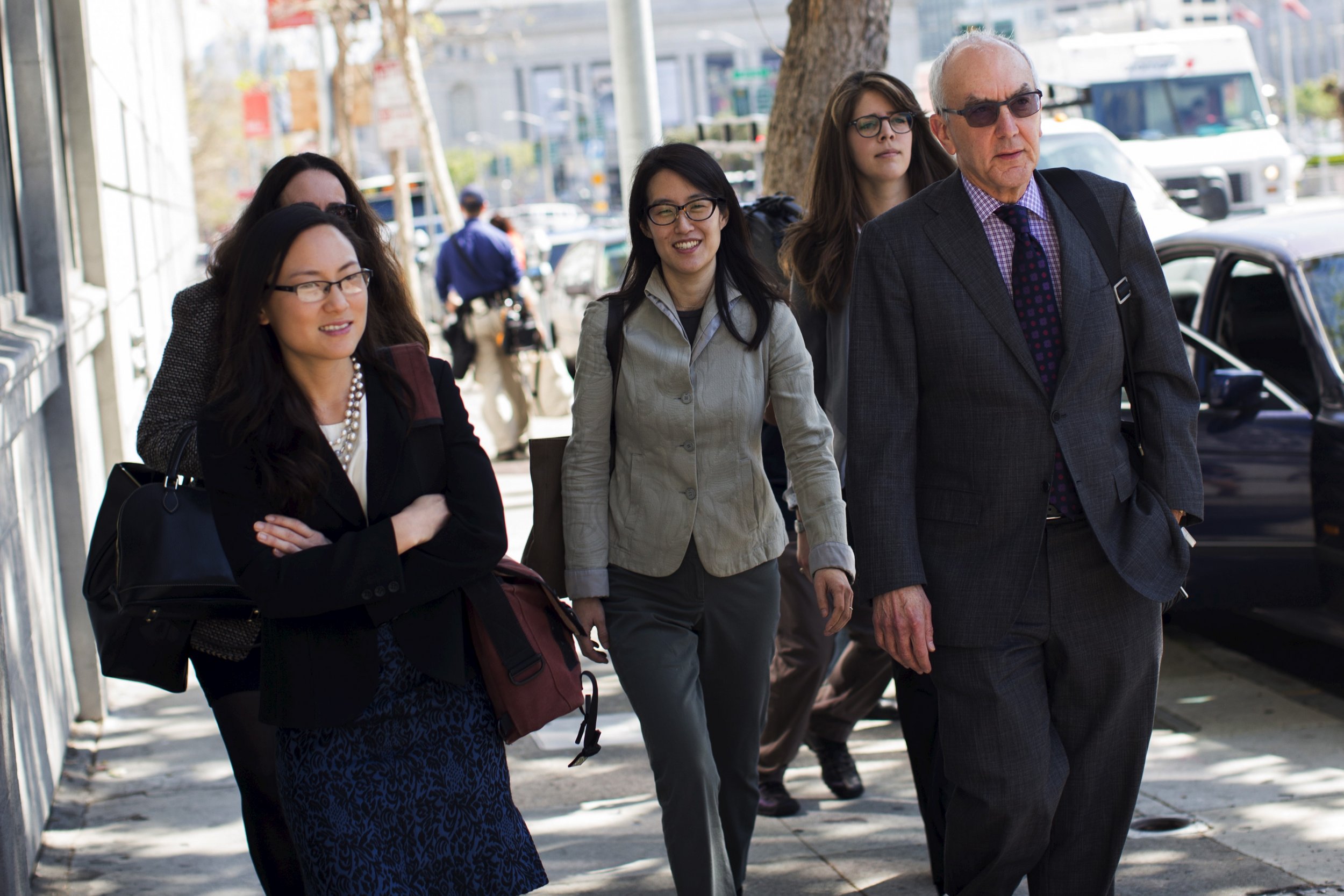 Women in tech deal with a slew of issues beyond the demanding responsibilities of their jobs—whether it's interview questions about marital status and family planning, unwanted sexual advances from peers and superiors, or demeaning comments and lack of eye contact from male colleagues and clients. A recent survey titled "Elephant in the Valley" puts some new numbers to these phenomena.
Trae Vassallo, one of the survey authors and a Silicon Valley–based seed investor and adviser, was the first witness brought by Ellen Pao in Pao's (ultimately unsuccessful) gender discrimination case against the venture capital firm Kleiner, Perkins, Caufield and Byers. Vassallo, a former general partner at KPCB, spoke publicly about her own sexual harassment experience at the trial.
"What I realized was that my experience wasn't the exception," Vassallo tells Newsweek, explaining that many women reached out to her after she testified to share similar experiences. It "really made me angry," she adds.
Inspired by the conversations the lawsuit stirred, Vassallo and several colleagues—Monica Leas, Julie Oberweis, Bennett Porter, Ellen Levy, Hillary Mickell and Michele Madansky—set out to illustrate some of the issues women face in tech. Their intention was to "take the temperature" of what women have experienced in the tech industry, Vassallo says. "We all agreed that we just need more data."
"While many women shared similar workplace stories, most men were simply shocked and unaware of the issues facing women in the workplace," reads the survey's introduction. "In an effort to correct the massive information disparity, we decided to get the data and the stories."
The authors received more than 200 responses to the survey, which focused on women with at least 10 years of experience in the field. Many of them hold positions of power: 25 percent are a chief experience officers, 11 percent are founders, and 11 percent are in venture capital. Three-quarters of respondents have children, and 77 percent are age 40 or older. Most women who replied (91 percent) are currently in the Bay Area, with some at startups and others at larger companies like Apple, Google and VMWare.
Of the women who responded to the survey:
84 percent have been told they were too aggressive (with half hearing that on multiple occasions)
66 percent felt excluded from key social/networking opportunities because of gender
90 percent witnessed sexist behavior at company offsites and/or industry conferences
88 percent have experienced clients/colleagues address questions to male peers that should be addressed to them, and of those who reported this kind of experience, 56 percent said this happened on a monthly basis
75 percent were asked about family life, marital status and children in interviews
60 percent reported unwanted sexual advances
The survey also allowed respondents to submit comments and examples. "It's one thing to have the numbers, but it's more powerful to have the stories," Vassallo says. Women shared experiences like:
"Egregious example: Getting taken to Hooters for lunch. 'Death by a thousand cuts': male manager orders pitchers of beer but no other drinks at offsite. Offsites are all very physical activities, but I'm pregnant."
"I was once invited to a networking event, only to have the invite rescinded when I rsvp'd and they realized I was a woman—they told me 'this is just for the guys.'"
"As a VC, I had a casual pitch meeting with a male founder and two of my male colleagues. Despite my background/skill set being clearly the most relevant, the founder didn't make eye contact, and didn't really listen to the questions I asked before answering."
"I was asked during fundraising meetings 'how do we know you're not going to run off and have a baby.'"
"In one review session, one male partner said of a female employee 'we don't have to worry about her bonus or promotion because she just got married. So she'll probably have a baby and quit soon.'"
"Experiences included being groped by my boss while in public at a company event. After learning this had happened to other women in my department, and then reporting the event to HR, I was retaliated against and had to leave the company."
The stories are "not meant to scare women off, but frankly they're meant to prepare and empower women" entering the workforce, Vassallo says. And "for the larger community" of both men and women in tech, one of the survey's takeaways is "to be vigilant and keep your eye open for this type of behavior, and that when you see it, you stop it, you comment on it."
Vassallo and her co-authors hope putting the data "front and center" will catalyze conversations and spur change. "The awareness has to be there for people to truly start changing behaviors," she says. And she wants those changes to happen before her daughters have to face the kinds of behaviors women have reported in the survey. "I absolutely want to make the work environment a better place for them."
Additional responses are posted on the survey website.