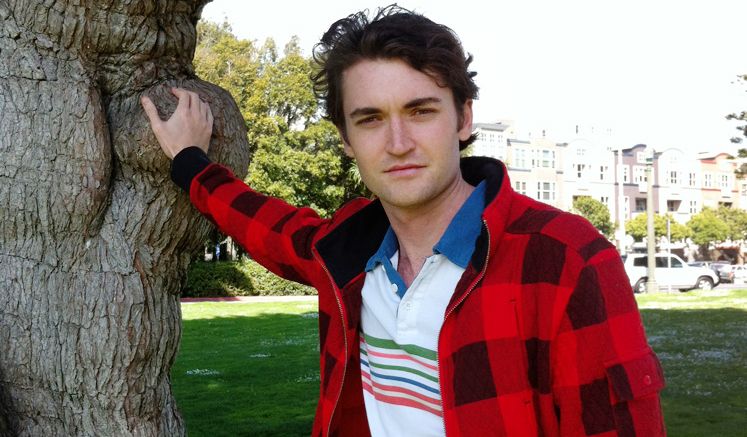 Ross Ulbricht, the founder of the darknet marketplace known as Silk Road, has lost his appeal of a 2015 conviction that has him serving a life sentence on drug trafficking and money laundering charges, according to a federal appeals court decision released Wednesday morning.
Ulbricht argued that the district court that convicted him violated the Fourth Amendment—which protects against unreasonable searches and seizures—by wrongly denying his motion to suppress evidence, and that he was deprived of his right to a fair trial.
Related: The rise and fall of Silk Road, the dark web's Amazon
For example, much of the evidence the government used to convict Ulbricht, who went by the name Dread Pirate Roberts on Silk Road, came from the laptop he was using when he was arrested in a San Francisco public library in 2013.
"On the day of Ulbricht's arrest, the government obtained a warrant to seize Ulbricht's laptop and search it for a wide variety of information related to Silk Road and information that would identify Ulbricht as Dread Pirate Roberts," states the decision by the United States Court of Appeals for the Second Circuit in Downtown Manhattan.
"Ulbricht moved to suppress the large quantity of evidence obtained from his laptop, challenging the constitutionality of that search warrant."
But the appeals court ruled that the search warrant for Ulbricht's laptop—as well as the warrants for his Facebook and Google accounts—were not overly broad and did not violate his Fourth Amendment rights.
The appeals court also rejected Ulbricht's argument that Silk Road reduced harmful effects of drug crimes, including violence, overdoses and other negative outcomes associated with drug trafficking.
Silk Road was not the first anonymous internet black market, but its incorporation of the cryptocurrency bitcoin helped the business model to flourish like no other. When the authorities shut down Silk Road in 2013, it had hosted more than 1.5 million purchases over the course of nearly three years.
Before Ulbricht was sentenced, prosecutors sent the judge a 16-page letter asking that in order to deter others he be given a lengthy sentence, one substantially above the mandatory minimum of 20 years.
"Ulbricht's conviction is the first of its kind, and his sentencing is being closely watched," the letter reads. "The Court thus has an opportunity to send a clear message to anyone tempted to follow his example that the operation of these illegal enterprises comes with severe consequences."
Ulbricht also sent a letter, in which he pleaded for leniency.
"I created Silk Road because…I believed at the time that people should have the right to buy and sell whatever they wanted as long as they weren't hurting anyone else," he wrote. "I've learned from Silk Road that when you give people freedom, you don't know what they'll do with it.… Silk Road turned out to be a very naive and costly idea that I deeply regret."
A new study shows that Ulbricht's sentencing may not have deterred those looking to buy narcotics online. Darknet trade actually saw a sales bump following the news of Ulbricht's life sentence, according to Wired.
"An analysis of trade data from two large and illegal e-commerce websites, collected on a daily basis for ten months, examined how market revenue was affected by (1) media coverage of police work on such markets and (2) the highly publicized conviction and life-sentencing of a market founder," states the study's abstract, to be published in a new issue of the British Journal of Criminology. "Trade increased after periods with elevated media coverage, and also after the two court events."