Melania Trump Is The Best Thing About Donald Trump, Says Italy's Fraudster Ex-Prime Minister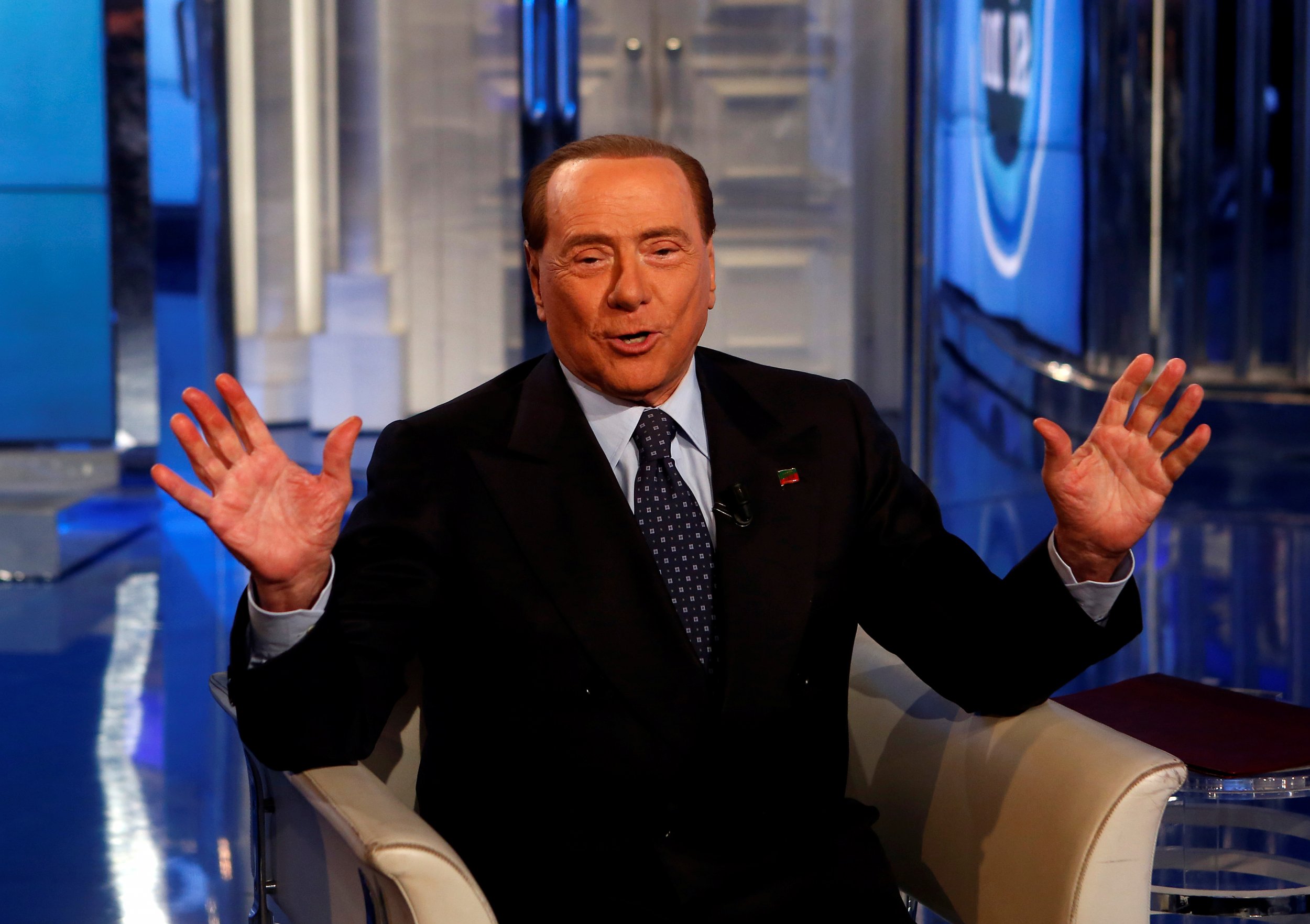 Italy's former Prime Minister Silvio Berlusconi, famed for his many trials, salacious "bunga bunga" parties and ladies'-man image when he was in power, says his favorite thing about Donald Trump is his wife, Melania.
Berlusconi—at 80 no longer a lothario—was asked Friday, while campaigning for his Forza Italia party, whether he was flattered to be compared to Trump, Reuters reported. Like Trump, the sometime-populist Berlusconi had a career in business before politics, first in construction and then in media.
"It doesn't make me feel one way or another," answered Berlusconi, but "regarding Trump, I can say, like many men and women, I like Melania. For her beauty, for her style and also her charm."
Read more: Emmanuel Macron rivals Trump's 'America First' with plan to make Europe great again
He had never met the first lady, Berlusconi said, but had "heard many favorable opinions. Even the Democrats in America do not criticize her."
Berlusconi is one of Italy's longest-serving postwar prime ministers, leading the country from 1994 to 1996, from 2001 to 2006 and from 2008 to 2011. He was ejected from parliament in 2013 after being convicted of tax fraud.
His party still ranks third or fourth in Italian opinion polls, and Berlusconi remains a figurehead for the group in the media.
That wasn't even his first eyebrow-raising comment this year about a world's leader's wife. Last month, Berlusconi said the new French President Emmanuel Macron is a "nice lad with a good-looking mother," referring to 39-year-old Macron's 64-year-old wife, Brigitte Trogneux.
Even more offensive was a 2008 remark about President Barack Obama, whom Berlusconi described as "suntanned," followed by a 2009 remark about then-first lady Michelle: "They went together to the beach to get a tan because even his wife is suntanned," said Berlusconi.
Berlusconi's party is contesting the runoff of a round of municipal elections on Sunday. The country is due a general election in 2018, though some analysts believe it may happen earlier after the resignation of center-left Prime Minister Matteo Renzi last year.