A man in Florida lost more than $700,000 after being targeted by a SIM swap scam. The FBI has recently warned of such schemes, which involve criminals "impersonating a victim and tricking the mobile carrier into switching the victim's mobile number to a SIM card in the criminal's possession," the bureau states.
Florida news station WFLA reported Wednesday that a man in Tampa, Florida, lost his life savings to such a scheme and that the FBI is investigating the incident.
"My phone said, 'No service, SIM card.' And I didn't even know what a SIM card was," the man, Dan Clark, told the station. WFLA reported that once the criminal had gotten ahold of Clark's phone number, they were able to steal funds from his accounts.
"I lost everything in a matter of a few hours," Clark said.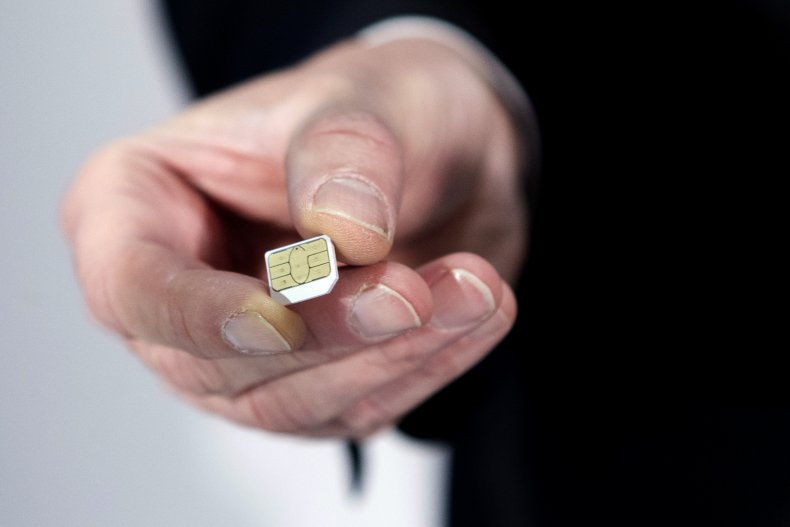 What is SIM Swapping?
To gain access to someone's SIM card, the FBI says that criminals use phishing techniques "to deceive employees into downloading malware used to hack mobile carrier systems that carry out SIM swaps," or impersonate victims to trick mobile carrier employees into switching their phone number to a different SIM card. They could also pay off employees to switch a number to a different SIM card, the FBI said.
Once a SIM card is swapped, "the victim's calls, texts, and other data are diverted to the criminal's device. This access allows criminals to send 'Forgot Password' or 'Account Recovery' requests to the victim's email and other online accounts associated with the victim's mobile telephone number."
With access to a person's phone number, criminals can use two-factor authentification to get into their accounts.
"The criminal uses the codes to login and reset passwords, gaining control of online accounts associated with the victim's phone profile," the FBI states.
The FBI says that in 2021, it received 1,611 complaints about alleged SIM swapping, "with adjusted losses of more than $68 million."
How To Protect Yourself from SIM Swapping
To protect against SIM swapping, the FBI urges members of the public to avoid posting their mobile phone numbers or other personal information online, to use a variety of passwords for accounts, and to use "strong multi-factor authentication methods."
Newsweek has reached out to the FBI for comment.
In a separate incident earlier this year, European authorities arrested members of a cybercriminal gang accused of targeting thousands of victims in SIM swapping attacks.
In April of last year, a 23-year-old man in Massachusetts admitted to conspiring to use a "SIM-swapping" scheme to gain control of people's online accounts in an attempt to steal hundreds of thousands of dollars worth of cryptocurrency.
A report released by the FBI's Internet Crime Complaint Center in March found that overall, internet crime in the U.S. increased 7 percent last year, leading to losses that topped nearly $7 billion.