Simon Closes U.S. Shopping Malls on Thanksgiving Due to COVID-19
Simon Property Group, the largest operator of shopping malls in the U.S., announced Monday it would close its U.S. retail properties on Thanksgiving.
Thanksgiving and the following day, known as Black Friday, have served as the unofficial beginning of the holiday shopping season in the U.S. for years. As the coronavirus pandemic continues nationwide, some other big box retailers, such as Walmart, have said they would keep their doors closed on Thanksgiving. Simon owns retail properties in 37 states and Puerto Rico.
"In these challenging times," said Simon Chairman, CEO and President David Simon, "we made the decision that we will not open on Thanksgiving Day, instead allowing our associates to spend the holiday with their loved ones."
Simon properties are expected to open for shopping on Black Friday.
Walmart announced its Thanksgiving closure in July. "We know holiday shopping will be different this year, and we will be managing sales events differently," wrote Walmart U.S. president and CEO John Furner.
Target said in a July statement that it would be providing its "biggest holiday deals" before that Thanksgiving holiday, allowing them to close their stores on Thanksgiving Day.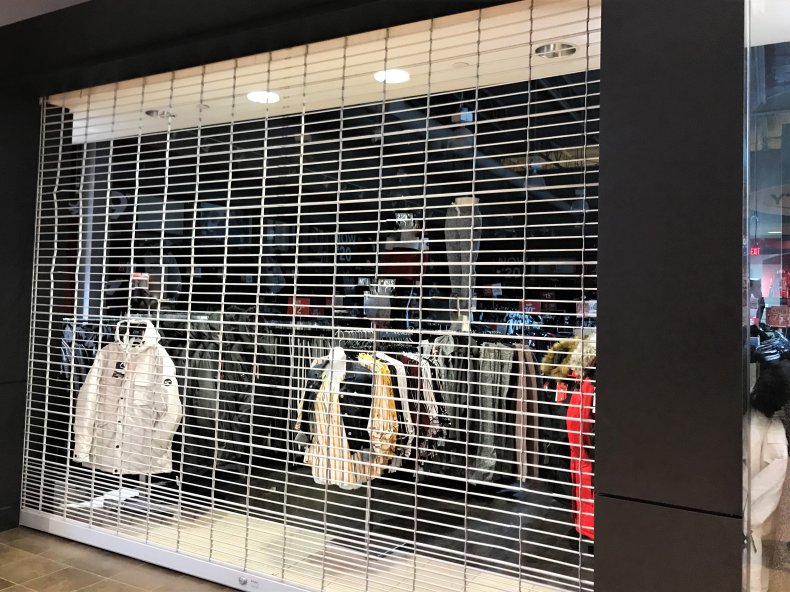 Other retail chains that are not expected to open on Thanksgiving include home improvement chain The Home Depot, electronics and appliances store Best Buy and Dick's Sporting Goods.
Retail establishments were forced to change their styles of business because of the coronavirus pandemic. Stores have placed an emphasis on curbside pickup and ordering online. According to Adobe Analytics, shoppers spent $7.4 billion in online shopping during 2019's Black Friday. That number represented the highest online shopping numbers to that point.
Newsweek reached out to the U.S. Department of Commerce for comment.
In some brick and mortar stores, coronavirus mitigation protocols have been put in place. Walmart requires all employees to wear face masks while on the clock. However, many stores are not strictly enforcing their own policies concerning customers wearing masks in an attempt to avoid workplace violence.
In May, a security guard at a Michigan Family Dollar store was shot and killed after asking a customer to wear a mask. Four people, including family members of the individual confronted for not wearing a mask, were charged in connection with the shooting.
"We're not asking our store employees to play the role of enforcer," said Jon Roberts, CEO of nationwide pharmacy chain CVS in July. "What we are asking is that customers help protect themselves and those around them by listening to the experts and heeding the call to wear a face covering."
Recent guidance from the Centers for Disease Control and Prevention agreed. "Don't argue with customers if they make threats or become violent," the CDC said in August. "Don't attempt to force anyone who appears to be angry or violent to follow COVID-19 prevention policies."