Simon Cowell has opened up about his past Botox treatments and admitted that his appearance at one point even frightened his young son.
The music mogul has been out of the spotlight in recent years since his talent show The X Factor was canceled but has now spoken candidly about his experience with fillers and Botox and admitted that they made him look like "like something out of a horror film."
"There was a stage where I might have gone a bit too far," the 62-year-old admitted in an interview with The Sun. "I saw a picture of me from 'before' the other day, and didn't recognize it as me first of all."
Cowell said even his 8-year-old son Eric—whom he shares with fiancée Lauren Silverman—was upset by the way he looked, prompting him to stop getting work done on his face.
"Eric was in hysterics. Enough was enough. There is no filler in my face at all now. Zero," he said.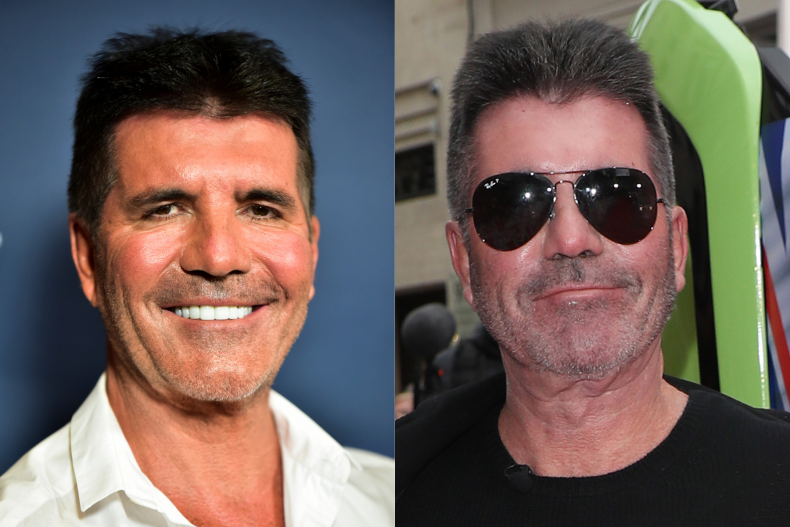 Cowell said that filler and Botox was common among other people but he now believes that a healthy lifestyle is the way forward.
"There was a phase where everyone was having their faces pumped full of this and the other," he said. "But actually, for me now, a lot of it comes down to healthy eating and drinking tons of water."
Cowell's interview comes just months after the former X Factor judge suffered his second serious injury involving his electric bike in 18 months.
The TV personality suffered a broken back in August 2020 after falling off of his e-bike. Then in February this year, he was reported to have suffered a broken arm and suspected concussion in an accident near his home in West London.
Cowell discussed his injuries and recovery in the interview and revealed that the experience led him to consider therapy.
"I considered therapy for the first time when I broke my back because I was very, very, very, low," he shared. "I felt very depressed because I didn't know how to explain it to Eric.
"I couldn't do all the things I wanted to with him. I wasn't sure if I was going to be able to walk again, to ever play football with him."
Cowell admits that this was a "low point" but eventually "decided against therapy as I had great doctors, Lauren was amazing, and Eric was incredible."
"I'm still wearing a back brace which I have to wear when I go out on my bike, and there are pretty big screws in my back, and that's for life."
He added: "But I'm here, I'm alive. And I'm grateful."