Is Simon Cowell Dead? Twitter Wants You to Think So
A scroll through Twitter Friday morning may lead you to think that music mogul and entertainment show host Simon Cowell had passed away.
However, the 60-year-old America's Got Talent judge hasn't passed away, but is merely the subject of a bizarre viral hoax.
#ripSimonCowell was trending on Twitter as of Friday morning with many of the social media posters expressing confusion as to why.
A since-deleted edit on Cowell's Wikipedia page on June 25 relating to his death appears to have launched his name, unwittingly into the sphere of Twitter discourse.
But fans of the founder and chief executive of the entertainment company Syco need not grieve just yet, as there is no factual evidence that any harm has come to the father-of-one.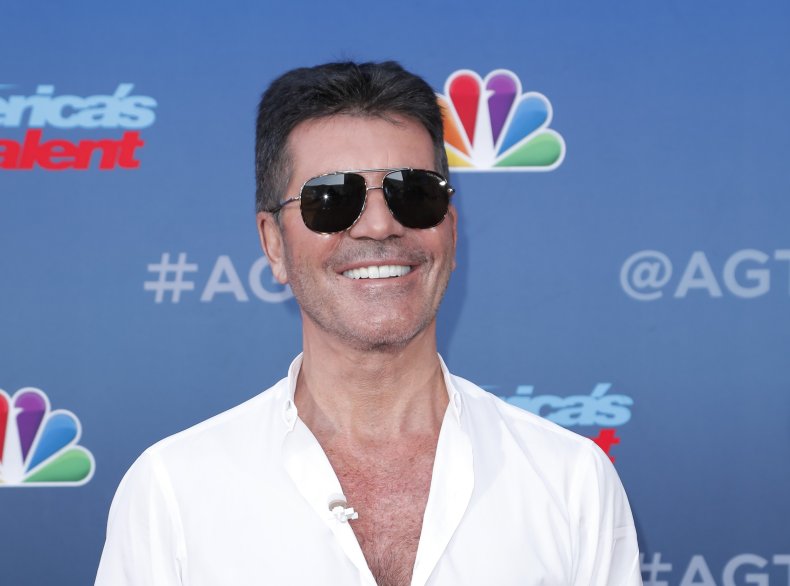 The television personality has yet to respond to the hoax. Newsweek has reached out to Cowell's representatives for comment.
The X Factor judge last tweeted on June 17 to promote one of his acts.
Fans had expressed concerns about Cowell's health earlier this year after photos emerged of him looking unwell.
Cowell lost over 20Ibs after transforming his lifestyle following a health scare in 2017 when he fell downstairs due to low blood pressure.
He spoke about his healthier lifestyle change on the British morning show Lorraine, telling host Lorraine Kelly: "In a weird way it was a wake-up call because it wasn't the end of the world, it was a bit embarrassing, but I will never hear a bad word about the NHS [National Health Service].
"I mean these people were unbelievable... I was probably overtired, but I feel better this year than I did this time last year, not so many meetings, not so many late-night calls, bit more of a balance."
Helloreports that Cowell has cut out red meat, dairy, sugar, bread, and gluten from his diet after being advised by a specialist.
Speaking of getting in shape, Cowell previously told Entertainment Tonight he was inspired by AGT host Terry Crews and his son Eric.
"My son Eric said to me, [when] Terry was doing the pec thing, he said, 'Daddy, how come you can't do the pec thing?'"
He added: "I said, 'That one I can't keep up with.' Well, I'll need a couple of years at least, but I'll do my best."
Following the initial tweets expressing shock at the death rumors, Twitter uses began joking about falling for the hoax.
One person tweeted: "My stupid a** thinking he really died #ripSimonCowell," with a video of a clown dancing.
While another added: "How I felt clicking the hashtag #ripSimonCowell so fast just to find out you mfs on here being petty."
Another added: "Seeing the tag thinking he died then finding out he really didn't #ripSimonCowell."