Simon Cowell's Relationship History Explained, As He Finally Proposes to Lauren Silverman
Simon Cowell looks set to tie the knot for the first time, after proposing to his long-term girlfriend Lauren Silverman.
The television personality and record executive has been with Silverman for a number of years and the couple already have a child together—7-year-old Eric Cowell.
Though he's finally proposed at the age of 62, this isn't the first time Cowell has been engaged.
Having been in the public eye since his TV talent shows took off in the early 2000s, Cowell has had a couple of relationships which have been subject to speculation in the press.
Here's a retrospective on the music mogul's dating life.
Simon Cowell's relationship timeline
Cowell has been with his new fiancée Silverman for nine years now, but he had a number of relationships which lasted many years before that.
According to Screenrant, one of Cowell's first high profile girlfriends was the British glamour model Jackie St. Clair, whom he dated in the 1970s. The pair reportedly dated for years but broke up and have remained close since.
Another ex-girlfriend Cowell remains friends with to this day is the singer Sinitta, who was one of Cowell's first record label signings. During the '80s, the pair had a "physical relationship," Sinitta admitted to The Sun newspaper. During this time she said she fell pregnant but they had to terminate the pregnancy due to an undisclosed medical condition.
"It was upsetting and it was something very difficult that we dealt with together. It's such a heartbreaking thing to go through. It was devastating for both of us," she told The Sun.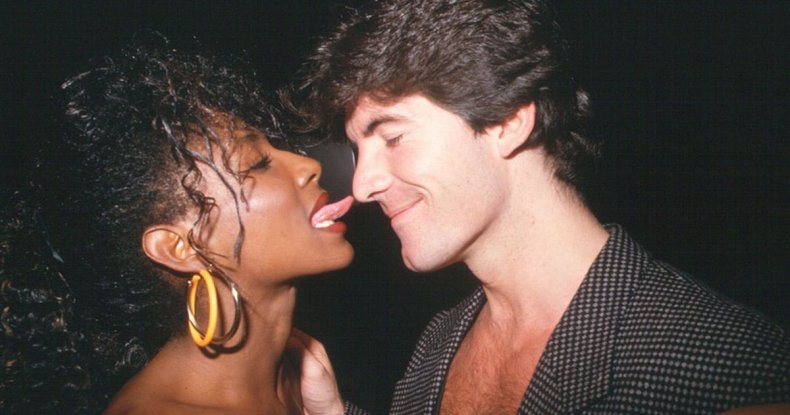 Sinitta was a popular singer in the 1980s and has since forged a career on British reality television, making several appearances alongside Cowell on The X Factor.
Reports have suggested that Cowell also dated model Louise Payne in the '90s and Paula Hamilton in the early '00s.
After Cowell became internationally famous when American Idol launched, he was dating British entertainment reporter Terri Seymour. The couple were together from 2002-2008, during which time Seymour was a correspondent on American show Extra, and reported for the British spin-off show of Cowell's The X Factor.
Cowell's next relationship led to a proposal, but they ultimately split before they could get married. In 2010, he became engaged to make-up artist Mezhgan Hussainy but they reportedly broke up in 2011.
Relationship with Lauren Silverman
Though they seem like a picture-perfect pair now, the start of Cowell and SIlverman's relationship was contentious to say the least.
In July 2013, Lauren's then-husband Andrew filed for an at-fault divorce, citing adultery by Lauren, with Cowell named as a co-respondent.
Cowell and Andrew Silverman were friends before this encounter, as the pair were previously pictured together, along with Lauren. News of the divorce came to the attention of the public after it was announced that Cowell and Lauren Silverman were expecting a baby together. Silverman gave birth to their son Eric on February 14, 2014.
Eight years later, the pair are finally engaged. The proposal reportedly took place during a family vacation with their son Eric, and Silverman's son from her previous marriage, Adam, also present. Cowell's representatives also confirmed the news of the proposal.