Simon Doonan's 'Drag: The Complete Story' Is an Essential Companion to 'RuPaul's Drag Race'
RuPaul is famous for saying, "You're born naked and the rest is drag." Considering the cultural impact drag is having, RuPaul's words are resonating with millions of new fans, but the art of drag is far from new. Drag: The Complete Story by Simon Doonan, writer, fashion icon and Creative Ambassador-at-large for Barneys New York, perfectly captures the delightfully drag-filled moment we're currently living in, while offering a glimpse into the long legacy of drag. Over the course of the book, Doonan is able to shine a new light on drag, offering a fresh perspective on an art form that has long gone unrecognized.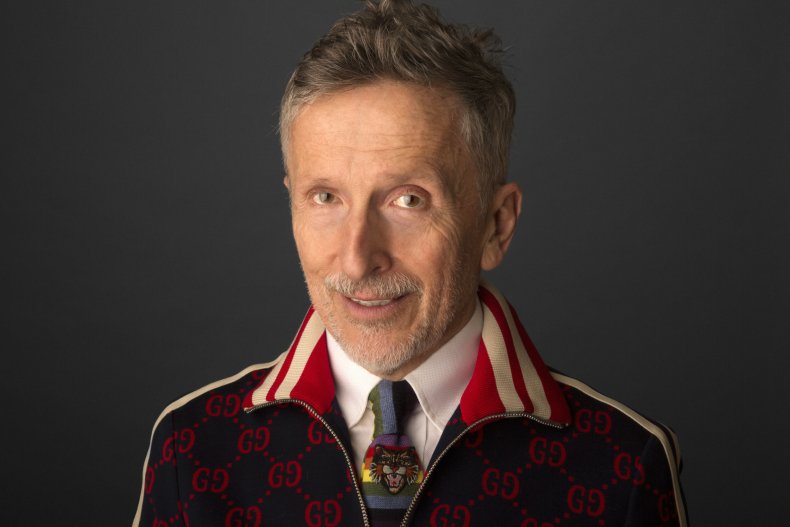 "The history of drag is a long and winding road," Doonan told Newsweek about the history of drag. It's a topic Doonan knows a thing or two about through his work in fashion, on America's Next Top Model and famously as the window-dresser for Barneys New York, where he worked with artists and drag queens in the 1980s and 1990s to create windows that have since become legendary. "I'm a lucky old bag," Doonan said about his legendary career.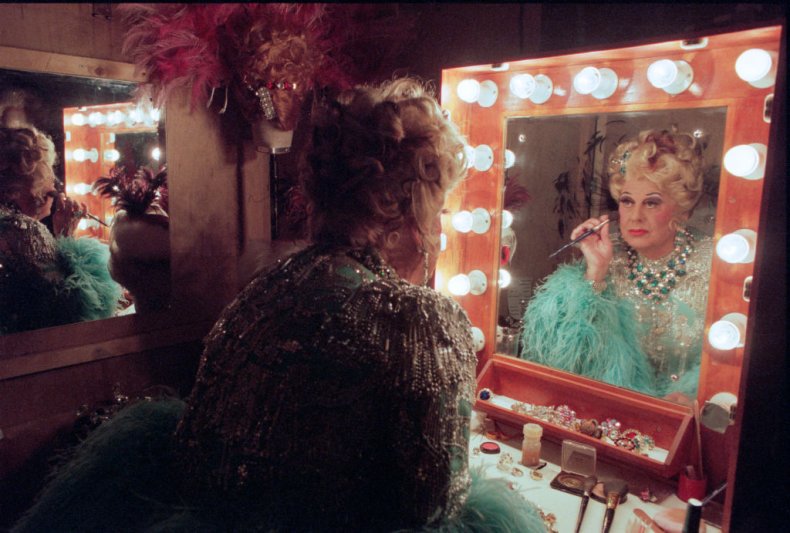 Drag: The Complete Story, published by Laurence King, is broken into thematic chapters, encompassing many areas of drag, from art drag to glamour drag to butch drag. While there are other books on drag, like Frank DeCaro's recently published book Drag: Combing Through the Big Wigs of Show Business, which Doonan calls "fantastic," most books like DeCaro's focuses on the more modern art form of entertainment drag.
"I felt an obligation to go beyond [entertainment drag] into art drag, the way people have used drag in art, photography, from Marcel Duchamp to Cindy Sherman," Doonan said.
Proceeds from the purchase of Drag: The Complete Story go to the Ali Forney Center to protect LGBTQ youth from the harms of homelessness.
Newsweek spoke with Doonan about why there's a need for an encyclopedic look at the history of drag, the "seismic" impact of RuPaul's Drag Race and the rapid-changing gender revolution that's changing the future of drag.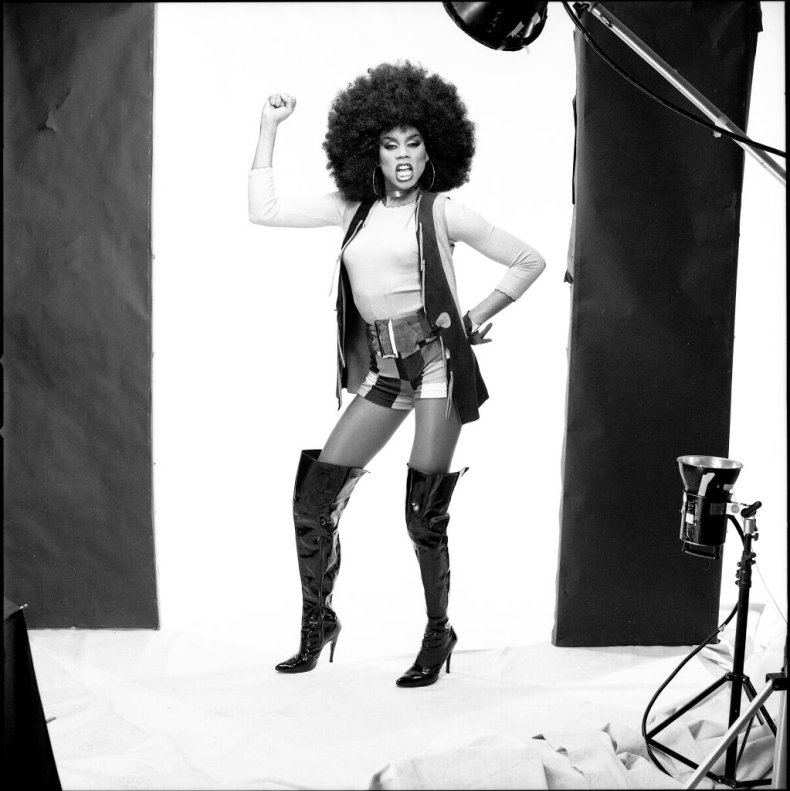 What inspired you to do Drag: The Complete Story?
I had just done a book on soccer players... and they [Laurence King, the publishers of Drag] said to me, "We really feel you should do a book about drag." Apparently there is no encyclopedic approach to the history of drag, where you go back to ancient history. That book apparently doesn't exist. So basically Laurence King said, "come out of the locker room with all the football players and, now, let's go into the wig boutique."
Why did you think it was important to go far back into history and how do you think older drag impacts modern drag?
I think that was sort of a selfish reason... I love history and I think history is very interesting. I feel an obligation to bring history to young people in a way that is fun and makes them realize history is actually crazy, interesting and wild. You know, when young people learn about history, they realize maybe life isn't so terrible now.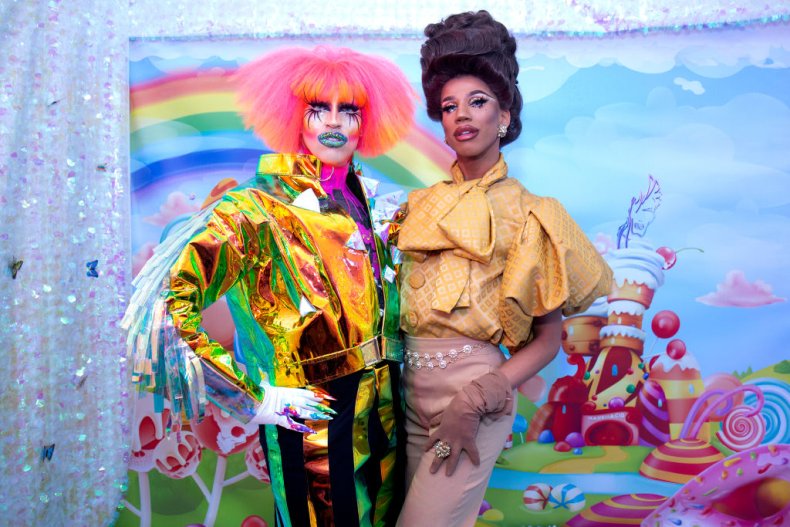 How did drag influence you?
I've always been around drag queens. There are pictures of me dressed up in drag at 10 years old in the backyard. I've always loved transformation and exaggeration. The fashion shows I always loved the most were Thierry Mugler and Galliano. Outrageous exaggeration is very much part of window display. It's always been something I've felt an affinity with. And you know, growing up in England, drag was everywhere when I was a kid. It was on TV, there were so many comedians who wore drag.
How did drag influence your time at Barneys?
Over the years I've done so many projects with drag queens, Mathu [Anderson] and Zaldy, Lypsinka, Lady Bunny. I've done windows with Joey Arias. The original Barneys store was downtown [New York], so we had close ties to the arts community, the drag community. We were the first place to do an AIDS benefit in the 1980s. So we were always very connected with what was going on in the culture, including Billy Beyond, all the Pyramid people, RuPaul.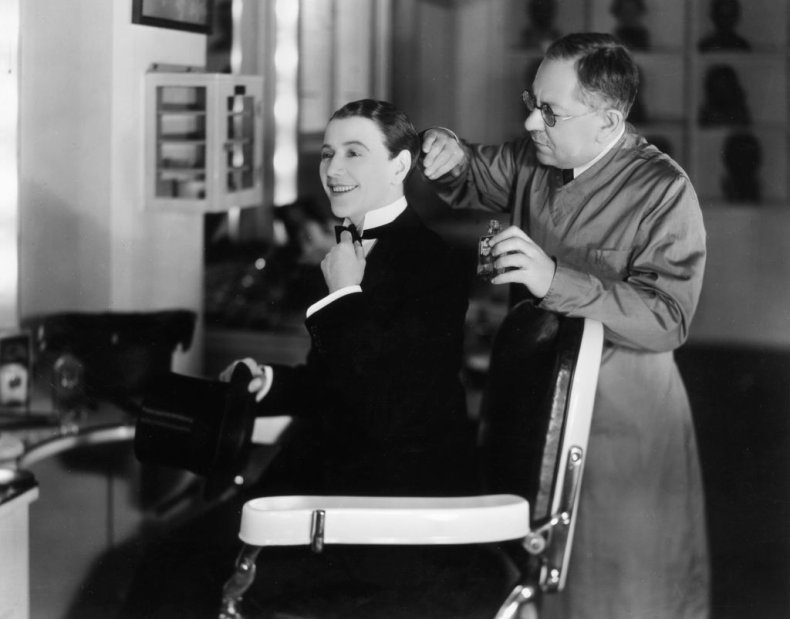 In what ways do you think it was important to incorporate drag outside RuPaul's Drag Race?
Well, I thought if this was going to be a history book about drag, I would have to go wide: art drag, rock star drag, cinema drag, all over the board... the history of women wearing men's clothes goes so far back. What's happened with RuPaul's Drag Race is seismic. The impact Ru has had on culture is immeasurable. But the history of drag is a long and winding road, you know?
What influence do you think drag is having on popular culture right now?
I think drag is having a huge influence on popular culture in terms of exaggeration. You can see it with Katy Perry, Gaga, even Taylor Swift. The power of drag, the freedom of it, the outrageous, the exaggeration and the transformative side of it is influencing everything, including makeup. How makeup is marketed and presented, how people do their makeup. When you go to DragCon, there's no shortage of straight people and young girls with their mothers. The idea of drag is intoxicating and exciting to everybody and it's a language you can take and put into a different context.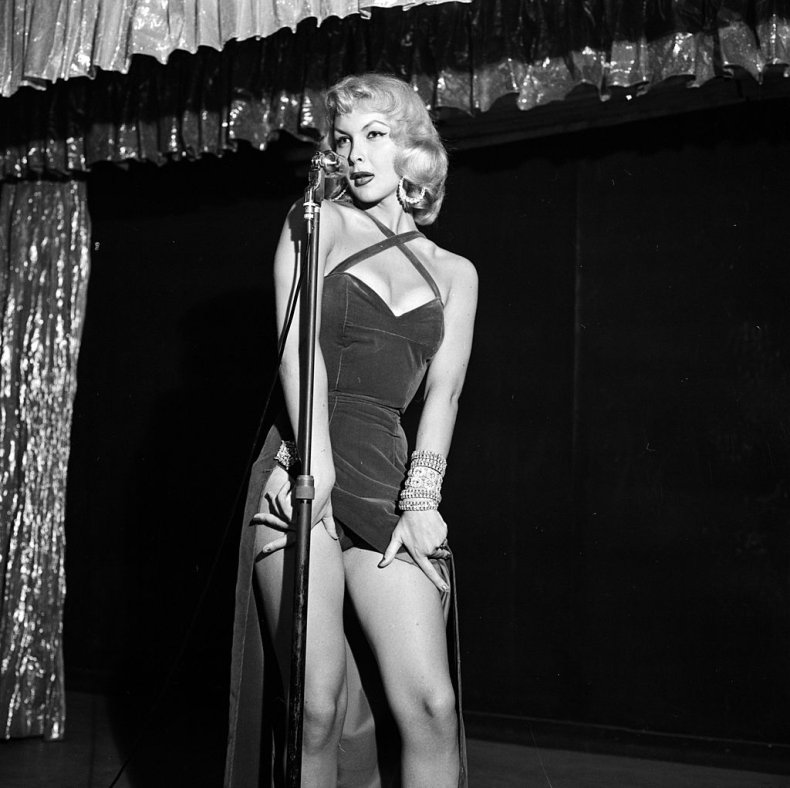 RuPaul has been public about drag not being mainstream, telling Newsweek, "what drag really is, on a deeper level, is deconstructing the idea we have of ourselves... That's why drag, on a deeper level, will never be mainstream. That deconstruction is too much of a tall order for most everyday people." Do you agree?
I agree with it. In the 1990s, there was a real feeling that drag had lost some momentum because drag had become somewhat mainstream... There are three things that are putting enormous energy behind drag and propelling it forward, one is obviously RuPaul's Drag Race, which is bringing all these fascinating creatures into a wide audience. It's very uncompromising, they are marginalized people and they're pushing their ideas into the mainstream.
Then there's the Trump bump, the politicization of drag propelling drag forward. Even Meryl Streep is dragging up as Trump. We saw it on Saturday Night Live with Melissa McCarthy as Sean Spicer.
The other thing propelling drag forward is the gender revolution, which nobody really saw coming. There are cis-gendered women doing drag, people using gender-neutral pronouns such as they/them, et cetera.
People are reconstructing their identities and that often includes drag. During my research, I came across many people from all walks of life and biological backgrounds who identify as drag queens. It's become a language many people are taking on and it is a sign of progressive thinking.
Drag hasn't lost its marginal flavor even if those eyebrows are everywhere... In order to win RuPaul's Drag Race, you have to be unconventional and the people who are on that show are incredibly idiosyncratic, fabulous and they're not mainstream people.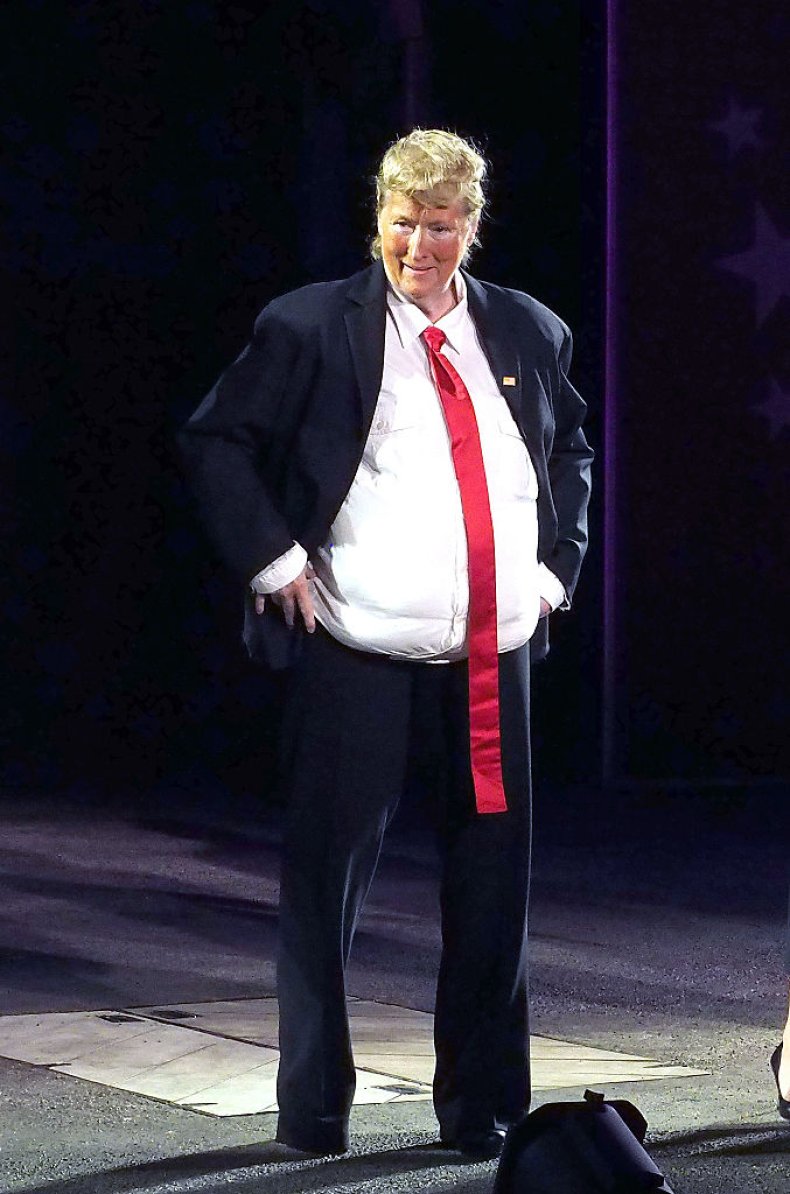 What would you say to people just starting out in drag?
Just be fearless and crazy. Try to do something other people aren't doing. That's true of anything. Just be an original.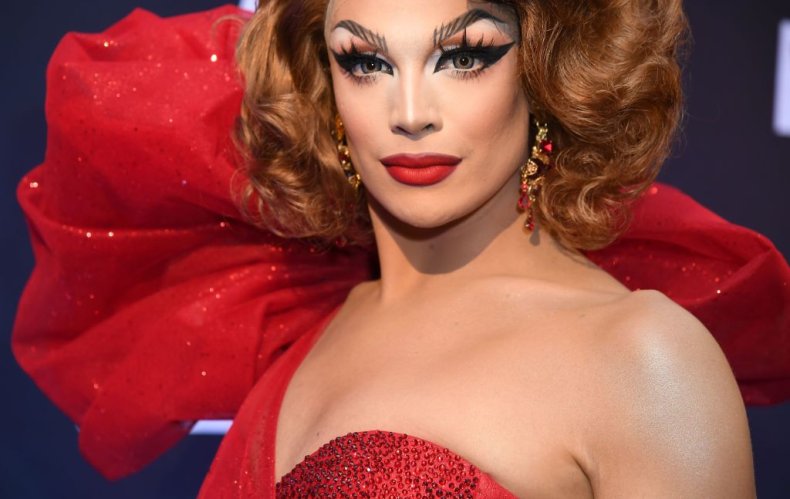 How do you think drag is changing?
When I went into this book I was very careful about terminology, being very wary about any overlap between trans and drag. During the last three years, there's been such revolutionary thinking, many of those boundaries have come down.
People can invent identities for themselves and they can craft their own persona in a way that I think is very healthy. The vast increase [in people identifying as] gender-neutral happened in the last three years during the time I was writing this book.
So I went into [work on the book] with those old definitions and then they all fell away. On RuPaul's Drag Race there were no trans people and rapidly there are trans people, there's Peppermint, Monica Beverly Hills, etc. That was all very, very rapid, which made [writing the book] more fun. It's the golden age of drag.
'Drag: The Complete Story' was published by Laurence King Publishing and is currently available.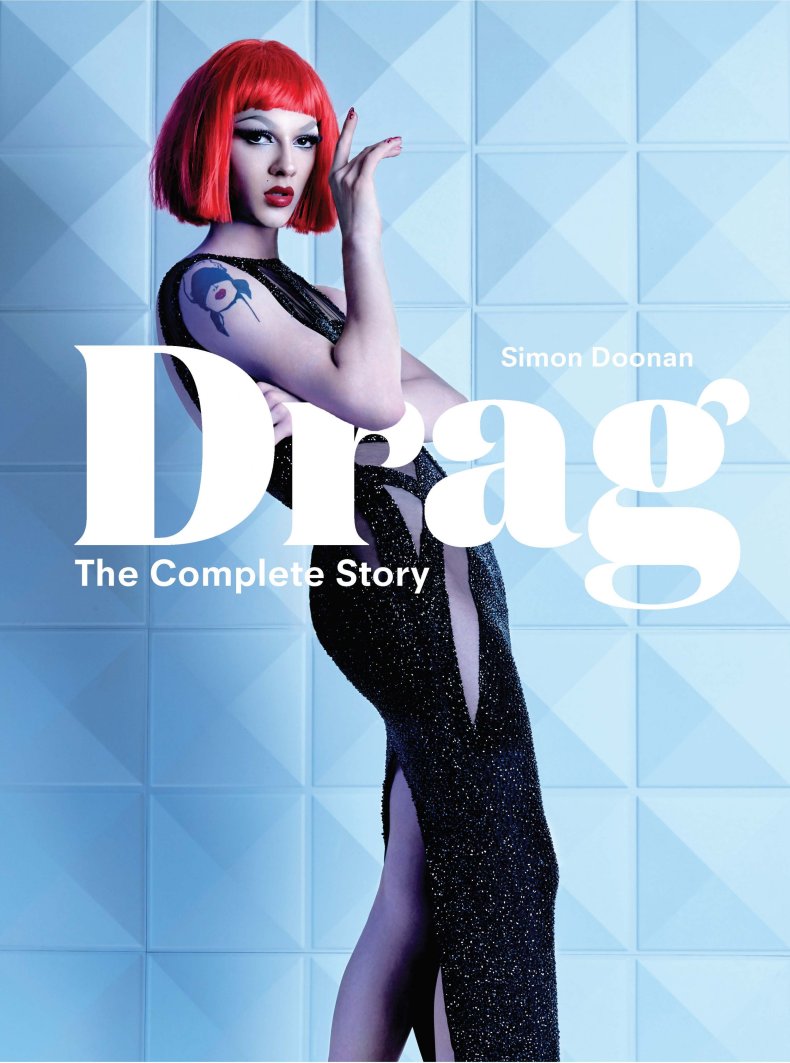 This interview has been edited and condensed for publication.