Simon Helberg on Why Big Bang Theory Ending Brought Major Career 'Opportunities'
Simon Helberg is known for playing Howard Wolowitz in The Big Bang Theory, one of the most successful TV shows in recent history. However, he has been attempting to branch out in his movie roles over the past few years.
Helberg played Wolowitz for more than a decade, with the show coming to an end in 2019.
His first post-Big Bang movie is Annette, a whacky musical which also stars Adam Driver and Marion Cotillard.
The movie sees Helberg take on the role of the Conductor, meaning he had to take his musical knowledge even further and lead an orchestra, as well as utilizing his piano-playing skills.
He is also set to star alongside Dustin Hoffman and Candice Bergen in Mayim Bialik's new movie As Sick As They Made Us, which is currently in pre-production.
These roles are a departure from his best-known work, which was very much the intention for Helberg.
Speaking to Newsweek, Helberg said of his new opportunities: "I just want to keep making left turns, you know, so I'm trying to find different kinds of roles playing different kinds of characters.
"It's been really exciting to get these kinds of opportunities, and I guess, not just to surprise other people or to challenge other people's expectations of me, but actually, to surprise myself, I think is the best gift of all."
Despite these new left turns, Helberg is aware of the opportunity Wolowitz offered him, and is by no means taking his time on The Big Bang Theory for granted.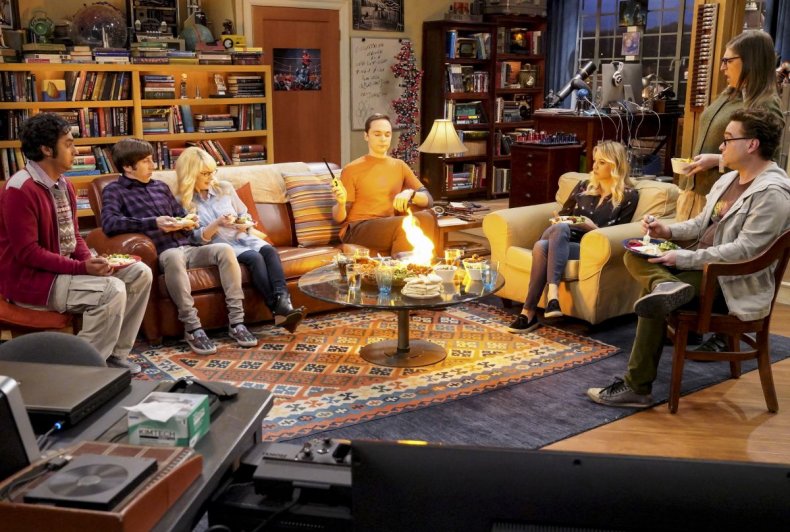 He said: "You know, if you get to play a character for over a decade on television, it's obviously got a tremendous amount of upside.
"But in some ways, the reason I wanted to be an actor was to get to play lots of different people. So I'm excited that I'm getting more of those kinds of opportunities now."
Helberg said working with Bergen and Hoffman was a "masterclass" in acting, and praised the opportunity to work with friends such as Bialik as well as those who he has admired throughout his career.
He added: "I've been lucky enough to get to work with some friends and some heroes and kind of everyone in between. I finished doing a film where Dustin Hoffman and Candice Bergen play my parents, which was just a treat.
"Anytime I can work with somebody who I've admired, or who has inspired me, I feel like I'm cheating or something - I'm getting to really take this masterclass with different heroes of mine."
He also called Annette a "highlight", given he was working alongside icons such as Driver and Cotillard, as well as director Leos Carax and the band Sparks, who co-wrote the screenplay and wrote all the music.
Helberg said: "It absolutely was the company that I would get to be in if I was lucky enough to win the role [that drew me to Annette]. Sparks and Leos and Adam and Marion are all people I look up to and whose work I'm somewhat obsessed with.
"So there was that and then of course, I fell in love with the character too. I feel like sometimes for me, it's a lot of what is in between the lines or really, in some ways, what is off-camera or what isn't on the page that I find really appealing."
The script of Annette was particularly sparse when it came to The Conductor's character description, leaving room for Helberg to delve deep and make another "left turn" with the character.